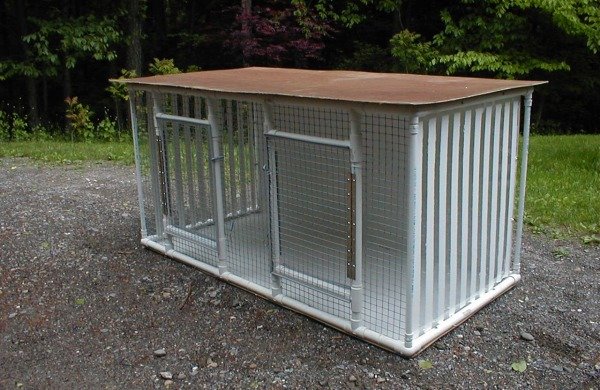 One summer my father came to visit from his home in Steamboat Springs, Colorado. He is the handiest of handy guys; he has fixed my lighting, the plumbing, wired my entire house so the flip of a switch would make it come alive with music, and, one Christmas, showed my son how to install a major stereo system in his 1996 Jeep Cherokee (which elevated them both to hero status at the local high school).
That particular summer I had what seemed like 40 or 50,000 patients, and I was whining about how difficult it was to deal with large, stress-prone birds when they were starting to feel better. When using a regular hospital cage, the wildlife rehabilitator reaches in, picks up the bird, transfers him to another cage, cleans the original one, then returns the bird. In order to minimize handling, any sort of medical treatment needed is done then, as well. When birds are down and out, this is not a problem.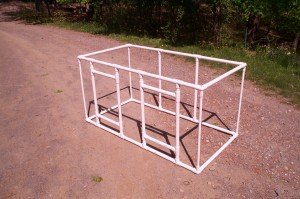 When some birds start to feel better, they stay mellow and allow you to do what you have to do without much protest. Others, not so much. You open the door and they either freak and flail, which could lead to self-injury; or they freak and try to kill you, which could lead to rehabber injury.
"I could fix that," said my father, and reached for a pencil and a piece of paper.
The result was this fantastic, lightweight, two-doored hospital cage which, when the bird is feeling better and needs no more meds or bandage changes but is not yet ready for a flight cage, dispenses with picking him up altogether. (Note: the banner photo was taken before plastic mesh was attached to the inside of the metal mesh, as wild birds and metal do not mix.) You open one door, the bird moves to the other end, and you clean; then you close the door, open the second one, and repeat the process, all without having to touch the bird. It also gives him more room to move around; if you happen to have a Snowy Egret, or someone similar, you can put in a big pan of water.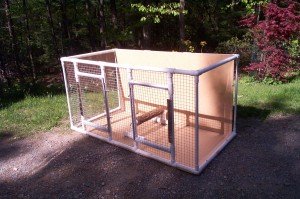 It's not so good for birds with severe hostility issues, like certain Great Horned Owls, who tend to wait until you open the door, then use the extra space to get a running start and launch themselves at your face. But for countless birds who learn the drill it cuts down the stress of daily handling, it's a great playground for young crows, I'm sure it would work for mammals, and it's been a lifesaver for me, so I'm passing it on. Here are the directions, straight from the creator:
"Hi, and yes, I do remember making that cage mostly because it was so much fun.
"The major components and structural members were made from 1 1/2 inch PVC pipe found in almost any hardware store. The length of the cage was about 6 feet, the depth about 3 feet and the height about 4 feet. The builder can use any dimensions that would best fit the space into which it is going to be placed.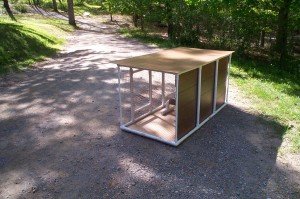 "The removable roof is light plywood or composition board, and the fixed bottom and the back the same. The inside mesh is standard one inch square, and the side is lightweight plexiglass painted with white stripes. The door frames are also made of PVC and the doors are additional mesh with light wooden strips for edging fixed on with light screws. The door hinges are standard metal and a suitable length.  The PVC can be cut with a small saw using a miter box for straight cuts.
"Standard PVC pipe cement comes in a metal can with the applicator attached inside to the top.  When fitting the PVC pieces together a small amount of cement is placed on each piece just as they are joined.  The cement sets after a couple of minutes and the pieces can never be separated.
"Attaching the mesh to the pipes is most easily accomplished by using plastic wire or cable ties.
"The best way to purchase the PVC pipes and other fittings is to enlarge the picture and show it to an employee of the store who can then select what is needed.
(Note: green plastic mesh eventually covers all metal.)
"As I remember, it did not take too long to put together, was easily carried by two persons, and the inhabitants were always happy with their new temporary home."
Thanks, Dad! I hope others can benefit, too.