Recent visits to Jamaica Bay, in addition to providing a wealth of bird sightings, have allowed me to see some Gray Tree Frogs (Hyla versicolor) up close and personal.  They are particularly likely to be found hiding in cracks and crevices in the bird blind at Big John's Pond, a fact I read quite some time ago in a post by The City Birder.  So now every time I make my way over to the blind to look for Barn Owls I take a moment or two to see if the frogs are present and visible.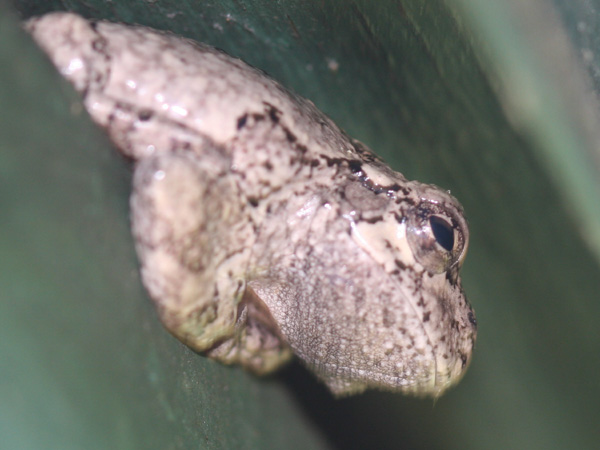 Gray Tree Frogs, according to Wikipedia, are also known as North American common tree frogs, and can change color from their namesake gray to a light green, but much more slowly than a chameleon.  The underside of the frogs' legs is a bright orange-yellow, but one can typically only observe this coloring if one has a frog in hand or manages to get a good look at one jumping.  They are widespread over the United States and Canada, and can be found almost everywhere in New York State.
Apparently, they also make easy-to-care-for pets, though we here at 10,000 Birds actively discourage people removing creatures from the wild, no matter how cute they may be.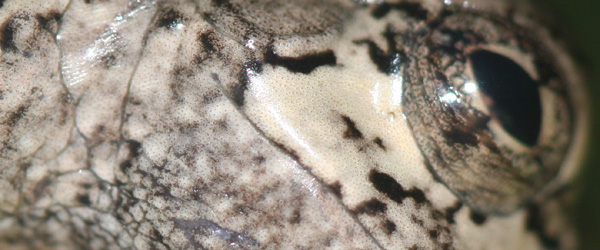 So the next time you are at Jamaica Bay, or, for that matter, any wet, forested area in North America, keep an eye out for these easy-to-hear-but-usually-difficult-to-see frogs.  You won't regret it!