On the first day of the Great Texas Birding Classic, the Swarovski Roadside Hawks racked up over 180 species on the Upper Coast. But one day does not a Big Week make. The team decided on an ambitious strategy that placed us in the Upper Rio Grande Valley before sunrise so we drove through the night, stopping only for showers and snipes. The rest of the day looked something like this…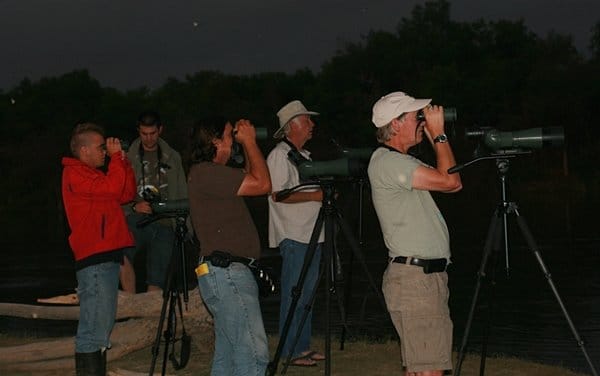 Sunrise at Salineño for tons of RGV specialties, including a decidedly unmanky Muscovy Duck!
Team from left: Andy, Brian, Dave, Joel, Clay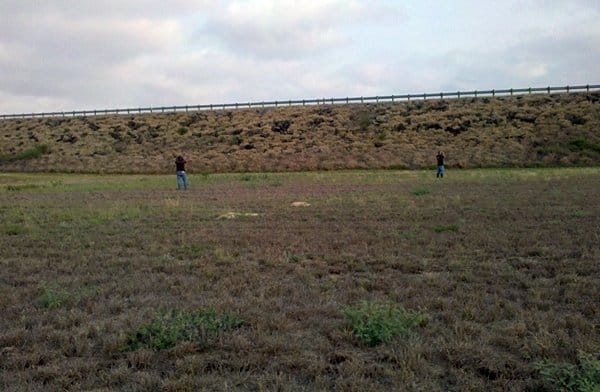 Scanning fruitlessly for Rock Wren in the Falcon Dam area. The team cleaned up in this fertile birding region. Don't miss Starr County Park.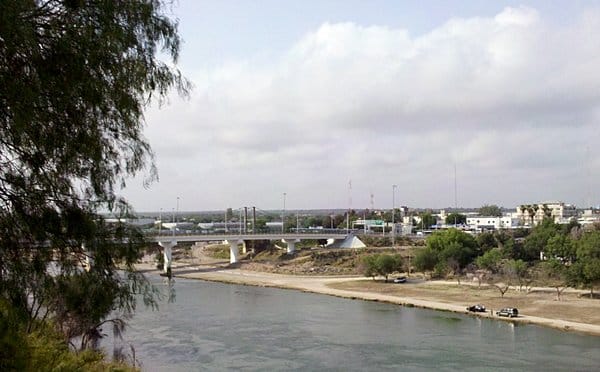 Admiring the International Bridge to Mexico from Roma Bluffs. No Zone-tailed Hawks… boo!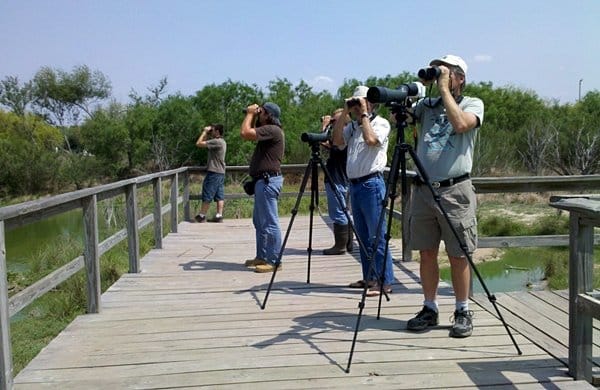 Working through waterfowl at Estero Llano Grande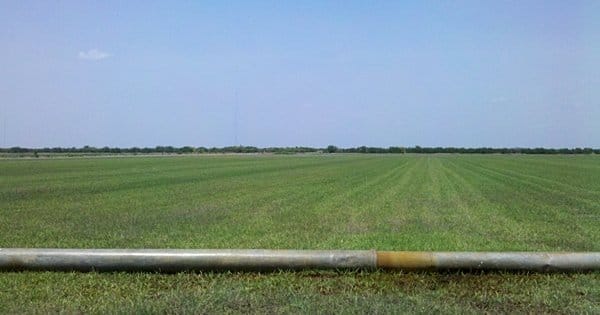 La Feria Sod Farm delivers Upland and Buff-breasted Sandpipers and Horned Larks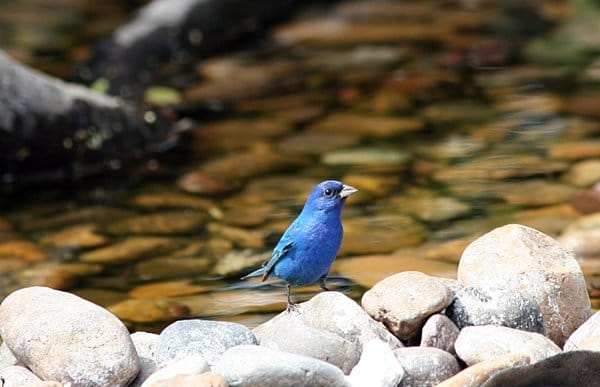 The South Padre Island Birding and Nature Center on Sheepshead Street makes for a massive migrant trap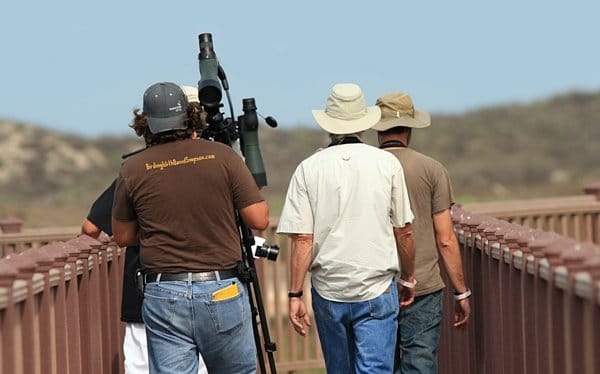 On a collision course with a Least Bittern at the awesome SPI Convention Center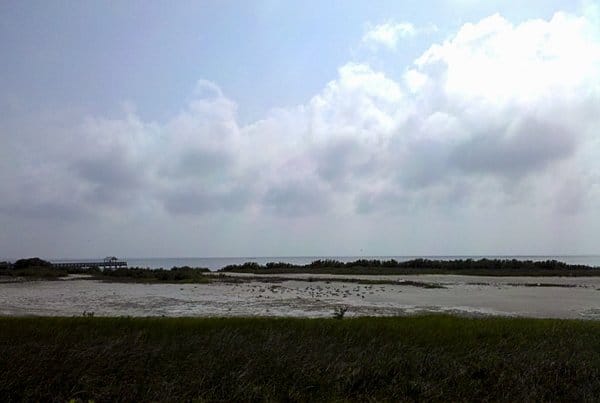 The landward side of the island offers an astonishing diversity of terns and shorebirds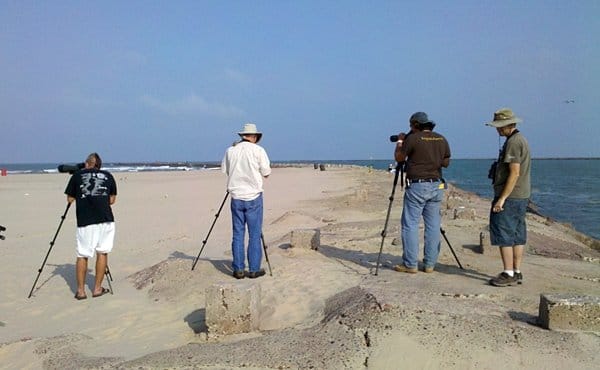 Scoping the sea for pelagic birds
As night fell on this long day, the Swarovski team was sitting on an accumulated list of over 240 species. Would this mighty foundation support the team's quest to break 300 species? Wait for my next report or check Twitter #gtbc11 to find out!