Kissena Corridor Park underwent habitat restoration over the last two years which seemed to consist of the New York City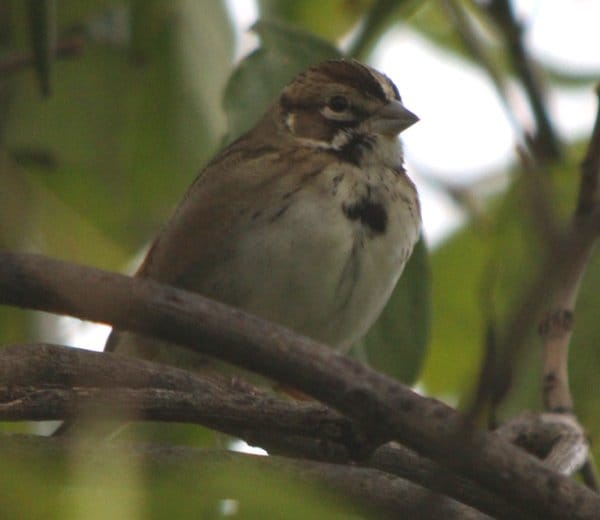 Parks Department ripping everything out except some native trees and plants, planting saplings, and regularly applying herbicides to areas where invasive plants tried to take over the park.  If the birding there over the last several days is any indication it would seem that the restoration has been a success, with regional rarities and hard-to-find birds like Black-billed Cuckoo, Blue Grosbeak, Connecticut Warbler, Clay-colored Sparrow, Mourning Warbler, and Lark Sparrow all being spotted to say nothing of good migrants like Yellow-billed Cuckoos, Indigo Buntings, Eastern Wood-Pewees, Nashville Warblers, and a host of others.
With some extra time on my hands after finishing up at work a little early yesterday I figured I would stop back at the park and see what was still around and I was rather pleased when I spotted the Blue Grosbeak within minutes of my arrival. Then I spotted the Lark Sparrow you see above and then I spotted another Lark Sparrow!  Mind you, before this year I had only ever seen two Lark Sparrows in New York State and none in Queens and these Lark Sparrows were my second and third sightings in Queens in the last month!*
It was frustrating to see the birds and not be able to get them digiscoped but birds do tend to base their actions on their needs and not those of photographers so I continued on my way, enjoying Palm Warblers, Song Sparrows, and Eastern Phoebes.  Then, as I completed a loop of the restored area, the Lark Sparrows flew over my head, flashing the white of their tail corners, and landed in a tree in front of me.  At first only one was in the frame (which is where the shots above and below come from) but then the second bird moved closer and allowed for double Lark Sparrows!  Whoo-hoo!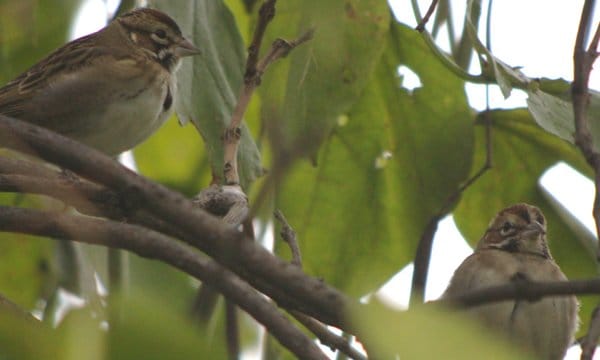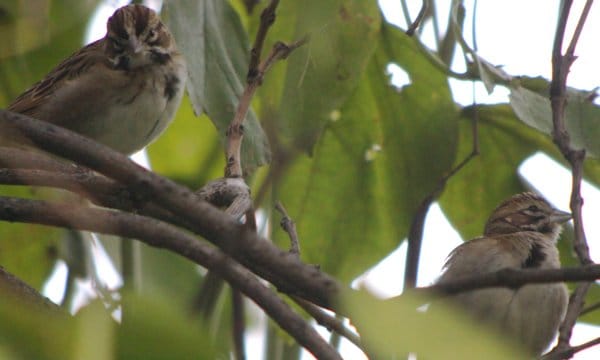 Two Lark Sparrows in Queens.  Now that is a good forty-five minutes of after work birding.  Now if only someone would see about a Le Conte's Sparrow…
*Assuming that one of them was the same one I spotted on Sunday.  Otherwise they are numbers three and four.
…