In Singapore, there is a small corner of the Botanical Gardens that I love to visit. There is a grassy bank overlooking a lake and beds of vibrant Heliconia flowers. From here it is common to see Blue-crowned Hanging Parrots and Pink-necked Pigeons in the palm trees on the island, or perhaps a Blue-throated Bee-eater hawking from one of the large trees on the far side of the water.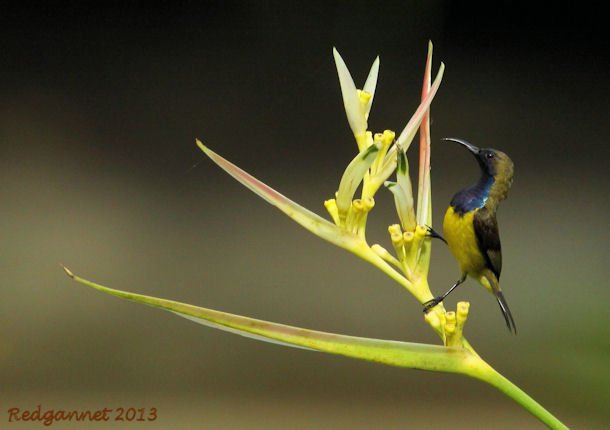 But the real purpose of taking a few minutes here is to see the sunbirds as they come down to feed from the showy blooms. I visited Singapore recently and passed on my customary visit to the gardens, so today's post is an indulgence on my part.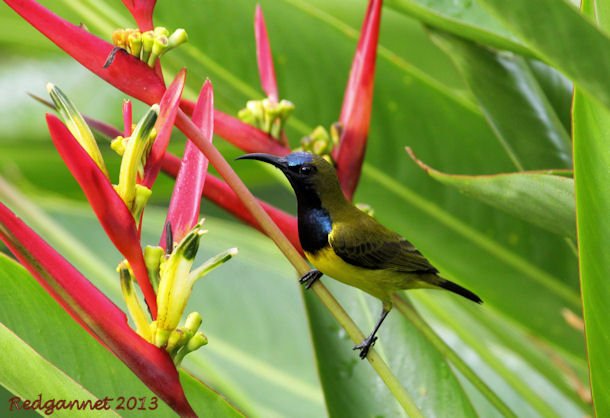 The most common of the Nectariniidae seen in the gardens is the Olive-backed Sunbird, Cinnyris jugularis. The sunbirds of the Old World fill a similar niche to the hummingbirds of the New World.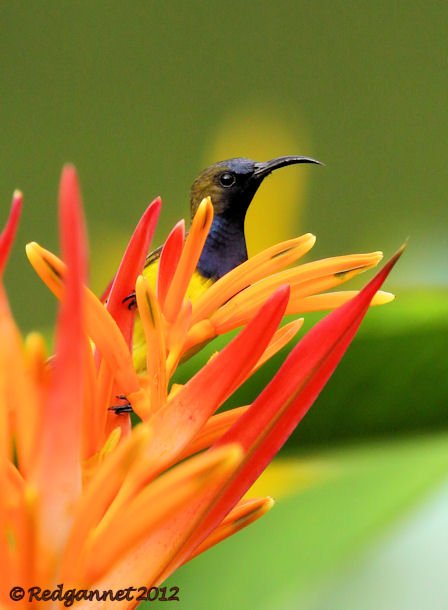 Their morphology and appearance are also very similar, but the families are not closely related. The big tell-tale difference is that sunbirds seldom hover. They can hover for a short time if pressed, but where a suitable perch is available, they prefer to hold on as they feed.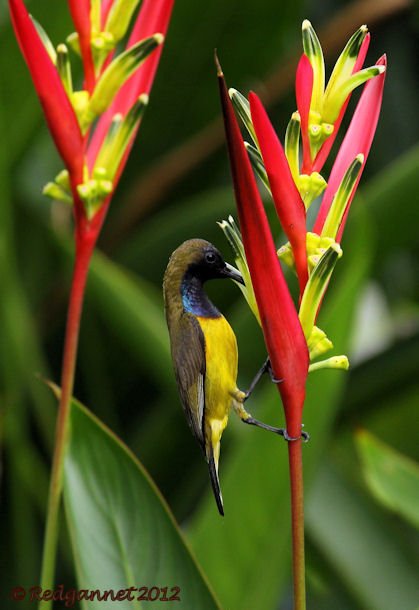 If a flower is closed or not easily accessible, sunbirds will pierce the bloom with its long bill and use its hollow-tipped, brushy tongue to feed. They will also take small insects.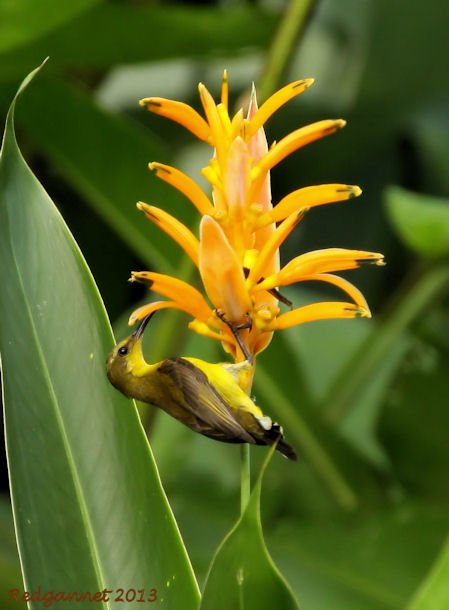 Olive-backed Sunbird – Female
If you enjoyed this post and would like to see more great images of birds, go to our 10,000 Clicks section where you will find our big (and growing) gallery page here at 10,000 Birds.