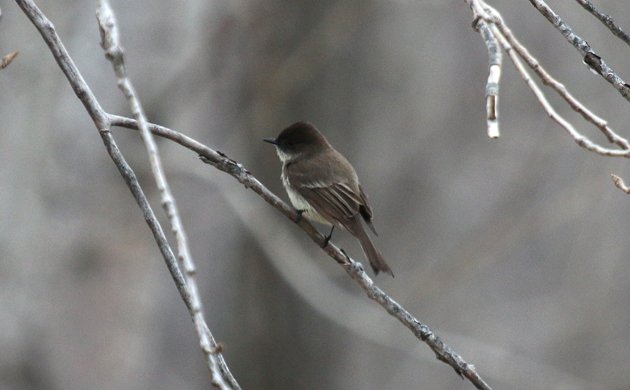 I finally saw my first migratory Eastern Phoebe of 2014 today at Rockaway Community Park in Queens! It is the next-to-latest date I have ever had my first of the year. For me, spring doesn't really begin until I see my first phoebe on migration so I am relieved that I finally saw one. Spring can now start!
As I have for the last several years, I will now ask the same question of midwesterners and northeasterners that I ask every year: When did you see your first Eastern Phoebe of 2014? And was it late or early?
For me, the 29th is pretty late, though the late date might have more to do with my lack of time birding last weekend rather than phoebes showing up late. Here are my arrival dates for my first Eastern Phoebes of the year for the last nine years:
2014 – 29 March
2013 – 24 March
2012 – 15 March
2011 – 19 March
2010 – 31 March
2009 – 15 March
2008 – 21 March
2007 – 26 March
2006 – 03 March
The average date I see my first migratory Eastern Phoebe of the year is 20 March. What about you?
By the way, the picture at the top of the post is the bird that was my first of the year this year. I thought that despite the relative lousiness of the photo that it deserved to be shown, just because it it showed itself to me.