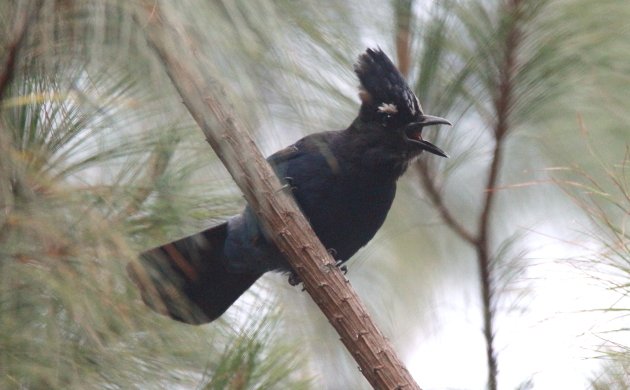 One of the things I love about birding around Morelia, in central Mexico, is the wide variety of habitats I have nearby. Travelling one hour or less, I can reach wetlands, lakes, tropical thorn forest, savannah, oak forest, pine-oak forest, mixed woods, cloud forest, and mixed coniferous (pine-fir) woods. This variety of habitats is almost entirely due to the wild topography of our Trans-Mexican Volcanic Belt. For example, if I drive due east a half hour and then turn right, in another half-hour I drop from about 7,000 to 3,300 feet. But if I skip the right turn and continue east on the "Thousand Peaks (Mil Cumbres) Highway", the same half-hour will take me up to an altitude of 10,000 feet. This highest point occurs at a site named, with unusual understatement, Garnica "Hill" National Park (Parque Nacional Cerro de Garnica).
Now, something odd happens when you go really high in central Mexico: the countryside begins to look more and more like the United States' Pacific Northwest. Specifically, the coastal temperate rainforest of Oregon and Washington.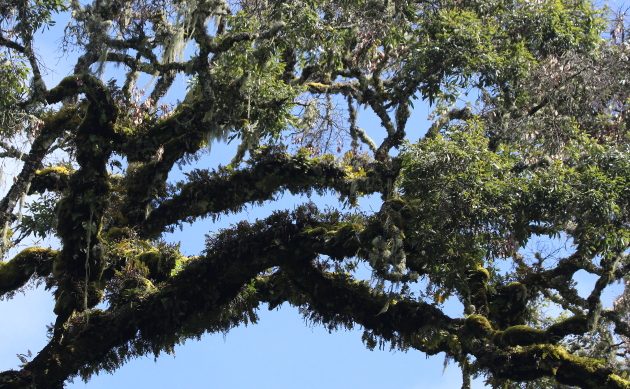 This photo is from Mexico, not Washington's Olympic Peninsula.
Birders from the Northwest would also find some old avian friends here. On my first exploratory trip to Cerro de Garnica, I was surprised to be greeted almost immediately by the same Steller's Jays with which I grew up in coastal northern California. Same species, but our Mexican variety sports Bernie Sanders eyebrows and a taller crest.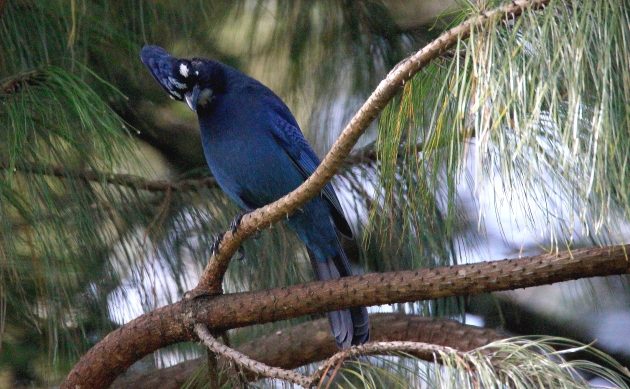 Cerro de Garnica also shares with those northern forests its resident population of the Golden-crowned Kinglet, as well as House Wrens, although our residents are of the Brown-Throated subspecies: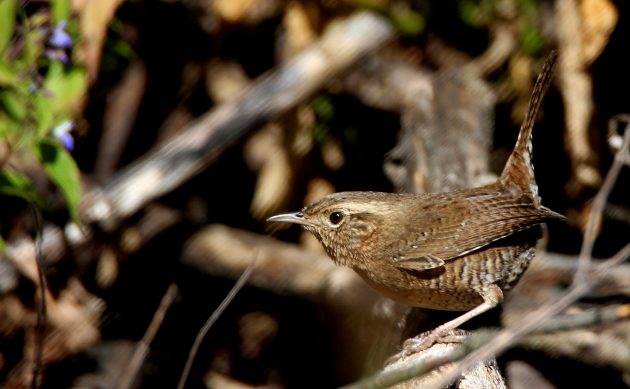 Other species are similar to those of the Pacific Northwest, but not identical. Our Chickadees are Mexican, and our Juncos are Yellow-eyed. These juncos make for amusing photos; they usually look like they are plotting your death.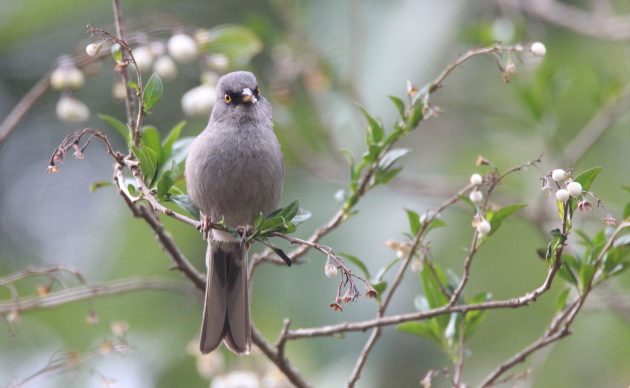 So, would it be worth it for a West-Coast American birder to go to Cerro de Garnica? Only if you want to see the adorable (but hard to photograph) Golden-browed Warbler and Green-striped Brushfinch, and the abundant White-eared, Rivoli's, and Broad-tailed Hummingbirds, and just-renamed Blue-throated Mountain Gems. Your chances are good of hearing the amazingly loud chatter of Gray-barred Wrens, and the beautiful song of the Gray-breasted Wood-Wren as it sings from within the underbrush.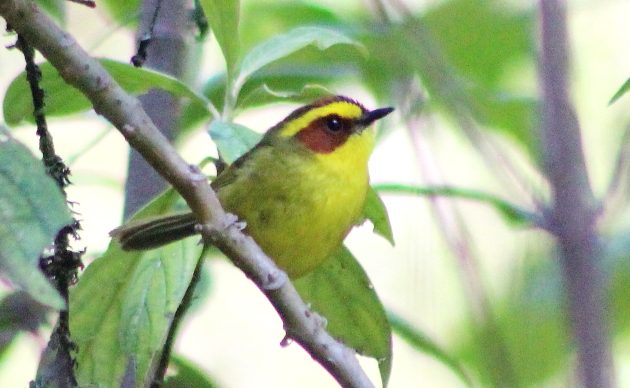 the Golden-browed Warbler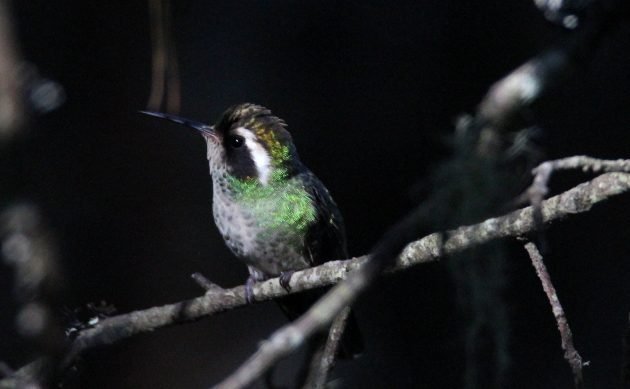 This Hummingbird is White-eared, obviously…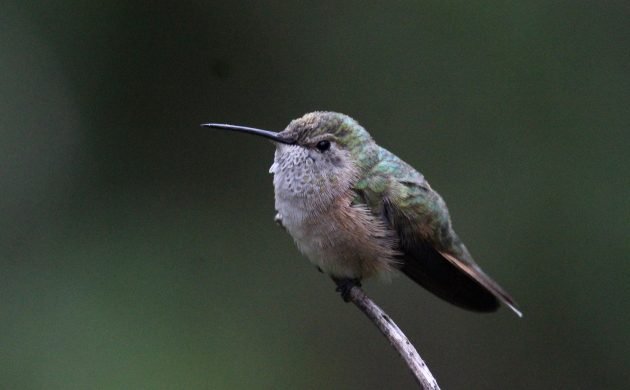 …while this female is Broad-tailed.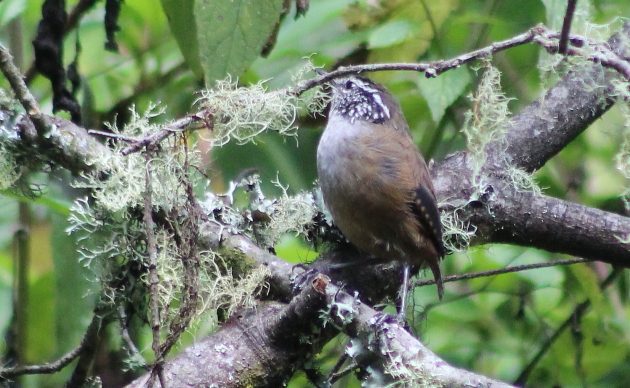 I may never get a better photo of the Wood-Wren; they are sneaky little devils.
And do not forget that the one bird you will actually tire of seeing and hearing is the beautiful Red Warbler, with its brick-red body and brilliant white cheek (not silvery, as on its Central American relatives). You may also see its somewhat scruffier looking immature form.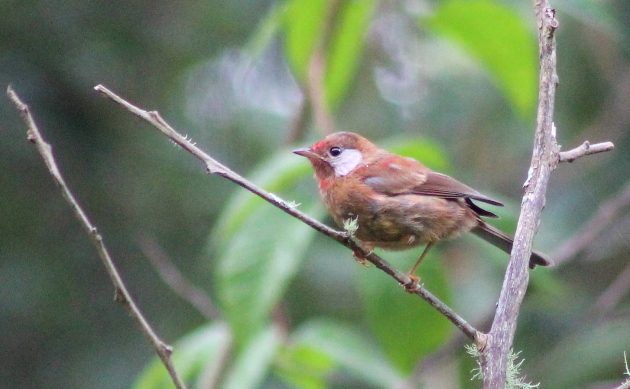 For Mexican birders, Cerro de Garnica is a great place to see more northerly species without travelling north. For birders from colder climes, there are still plenty of exotic birds to find. But for me, one of the best reasons to go is to experience the cool stillness of its pines and firs, and the silence of being so far from civilization. Except, of course, when those Gray-barred Wrens are chattering.