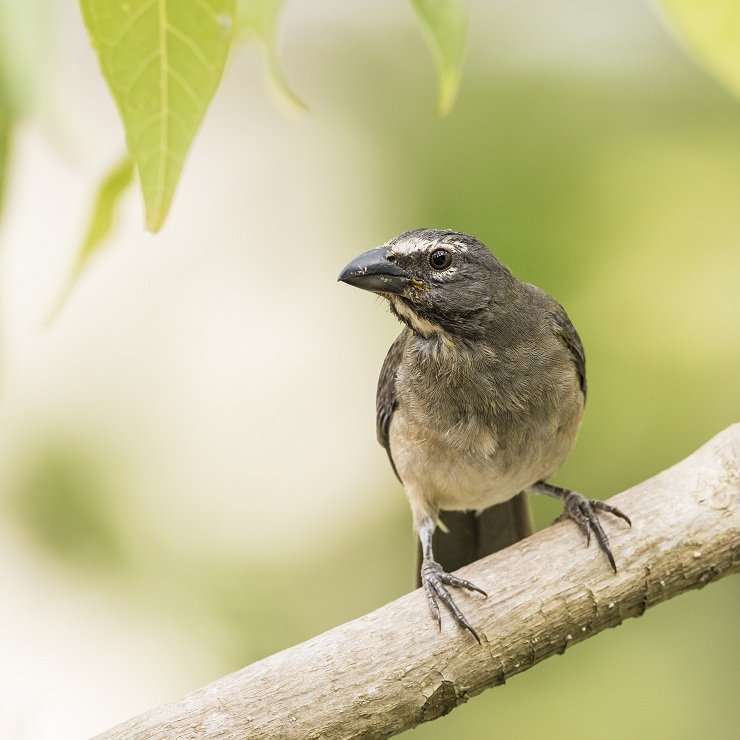 I've always birded from home for as long as I can remember. I remember seeing a Ferruginous Pygmy-Owl sitting on our fencepost just after sunset when I was not even ten. I may not have known their correct species names (I thought Tropical Mockingbirds were roadrunners) but I knew they existed.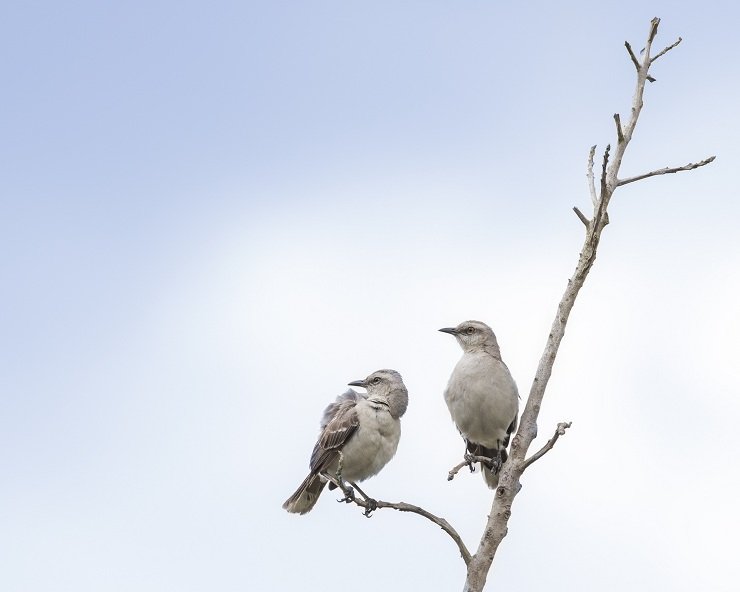 Tropical Mockingbirds on a neighbor's tree.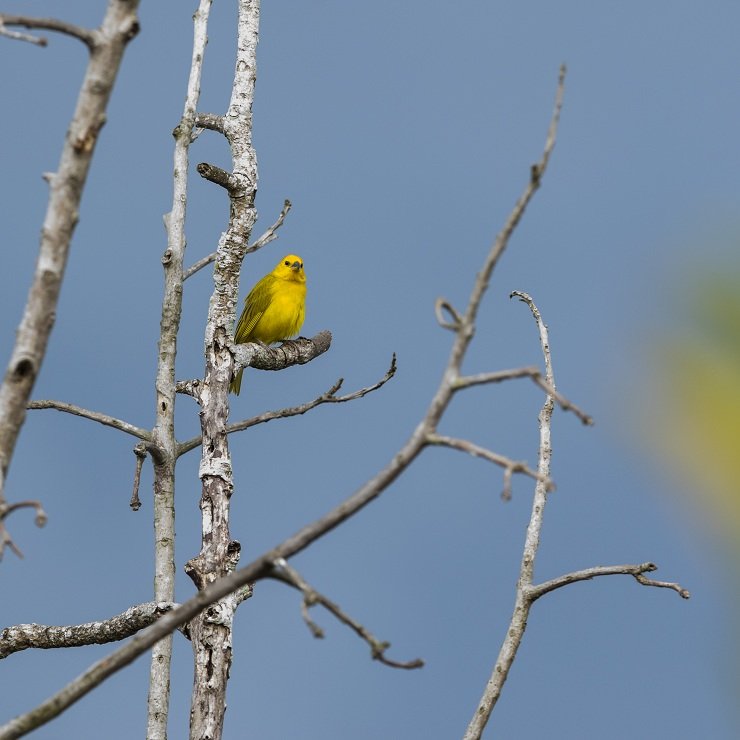 A Saffron Finch on the same tree.
Now, every day I end up subconsciously birding from before my eyes open in the morning. I'm only jolted awake if I hear something abnormal – such as a wandering Pale-breasted Spinetail. Even though I live in a relatively crowded residential area there still is a reasonable level of greenery around so there are generally approximately twenty regular species. The Carib Grackles that have recently moved in dominate proceedings and harass the thrushes and tanagers. Ruddy Ground Doves huddle together, consistently making new Ruddy Ground Doves.
Not being a fan of human structures in my images, I've never done much bird photography at home. But in these few weeks of being home, I've decided to give it a go. Once I got past the mental barrier of photographing the same birds over and over, I began to notice the numerous benefits of bird photography at home.
Apart from the obvious pluses that you don't have to get dressed or think about where you're going to pick up breakfast, if you're photographing birds you're likely using a telephoto lens. And the beauty of telephoto lenses is that you can afford to choose your background wisely. Visualize it as your camera is a very long pole, you're holding one end and touching the background you desire with the other. In the middle is your subject. Using this technique, pictures of birds at home can look a little more wild.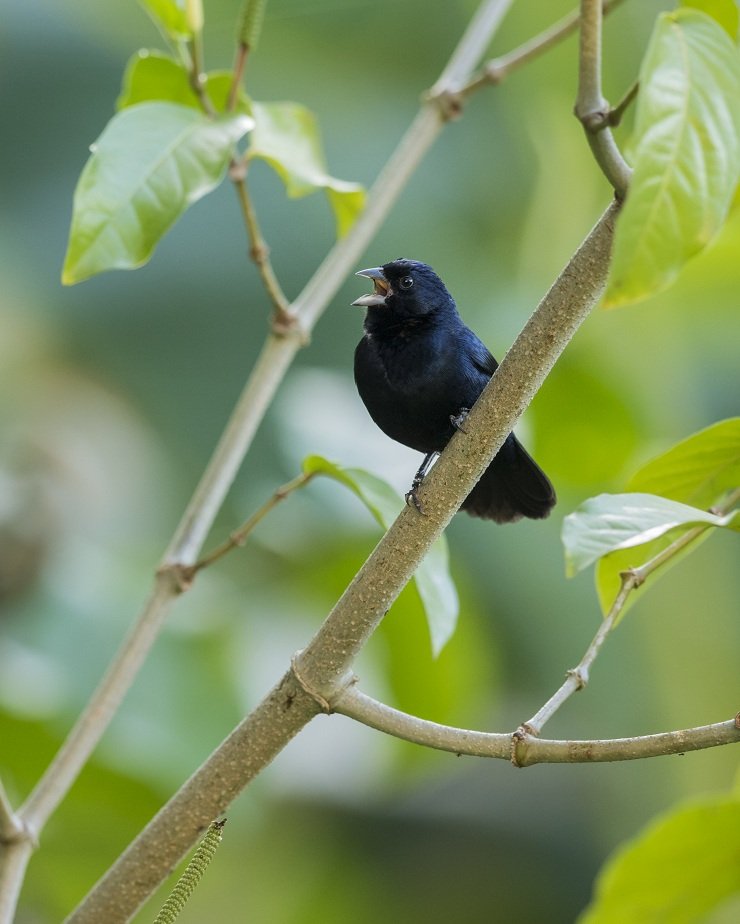 Blue-black Grassquit calling at dawn this morning.
Most importantly, you can afford to capitalize on any lighting situation you wish. Sunrise, sunset, stormy weather – you name it and well, you're already home.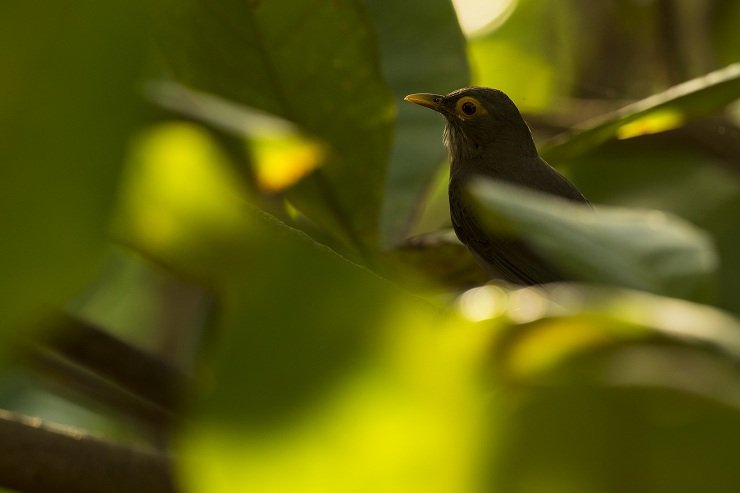 Spectacled Thrush in our almond tree at sunrise.
We have a mango tree in our backyard – its first fruit for the season was left for the birds. Spectacled and Cocoa Thrushes, Great Kiskadees, White-lined, Palm and Blue-grey Tanagers and even a secretive Grayish Saltator passed by.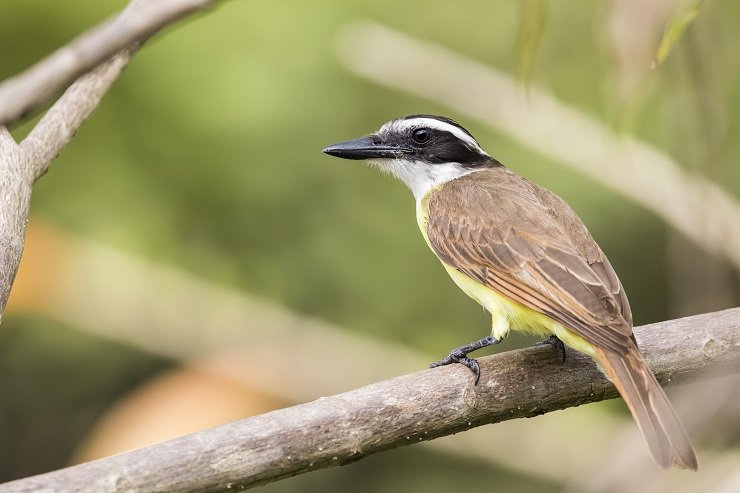 Great Kiskadee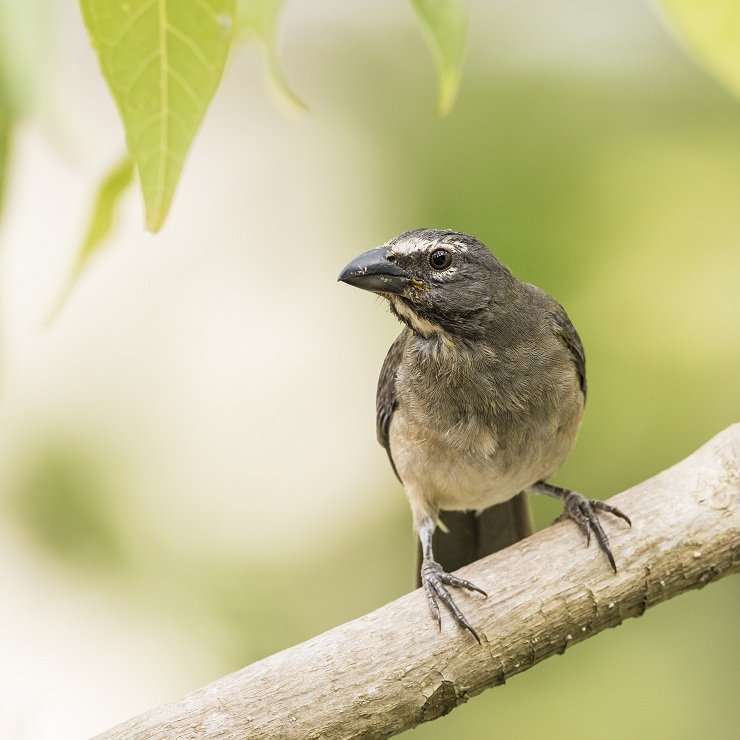 Grayish Saltator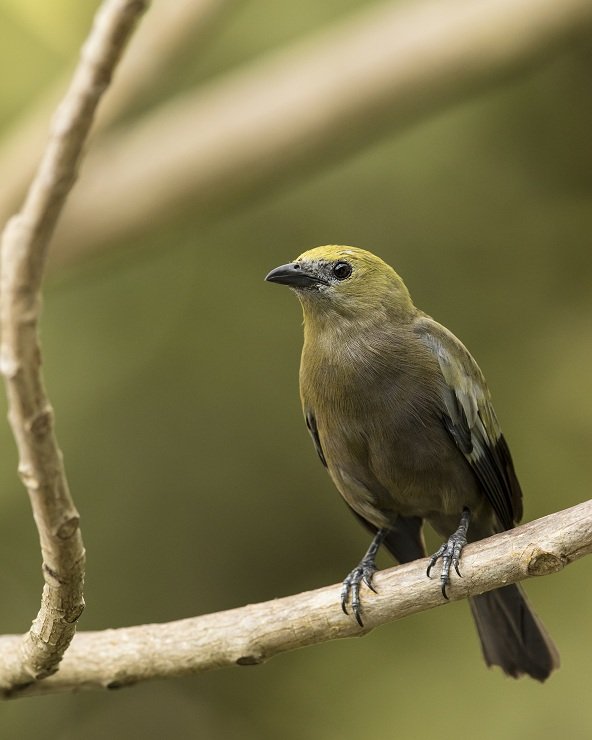 Palm Tanager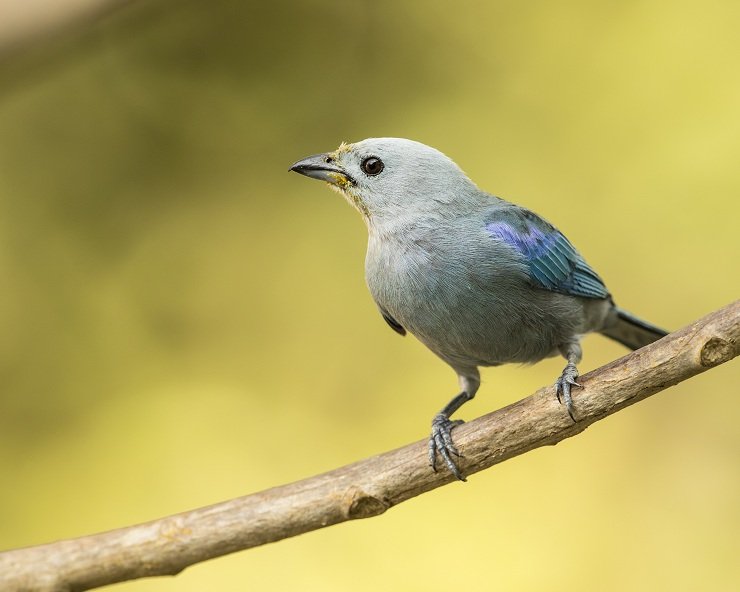 Blue-grey Tanager
Really makes me wonder why I've never done this more often. This morning a Merlin zoomed past in gorgeous golden light. I enjoyed its close pass without even raising my camera, simply thrilled to be alive and a part of their lives.