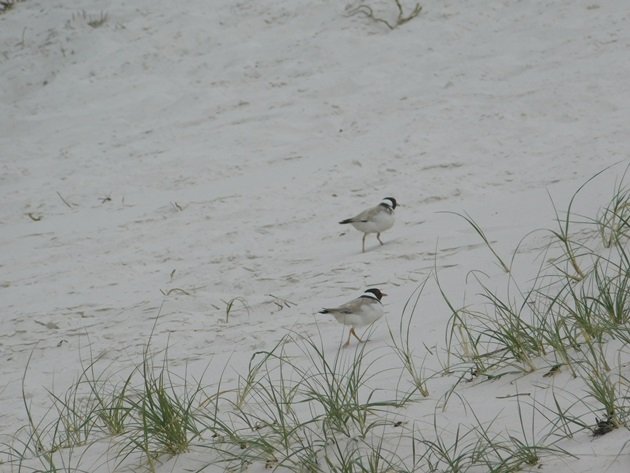 During the recent months we spent in Victoria we were lucky enough to observe a pair of Hooded Plovers. Hooded Plovers are only found in the south of Australia and they are not abundant in any location. There are two populations and our last encounter was in the south of Western Australia almost two years ago. We have also observed them in Tasmania several years ago. Our most recent encounter was at the end of January at Squeaky Beach in the Wilson's Promontory National Park.
The weather changes fast in Victoria and it can go from sunshine to rain very fast. We arrived at the Wilson's Promontory National Park to sunshine and blue skies, but it was not particularly warm. It didn't take long and the clouds raced in and we were facing some mist as we walked down onto Squeaky Beach.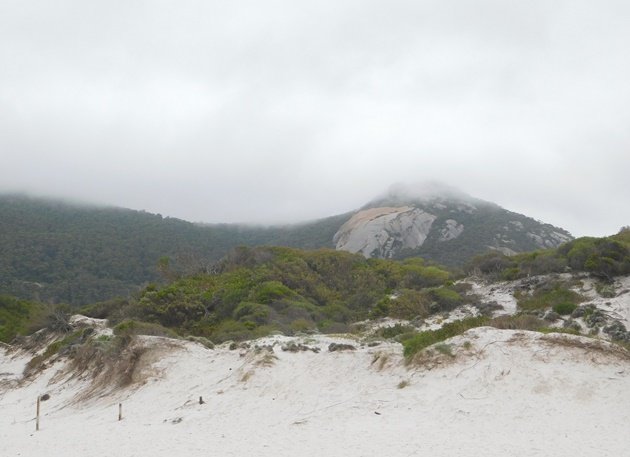 Looking back as we entered Squeaky Beach
Squeaky Beach is one of the most popular beaches in the National Park and several people were there when we walked through the dunes to the beach. It is called "squeaky" because of the sound that the sand makes when you walk on it. It is very fine white sand.
Looking along the high tide mark down the beach with my binoculars I noticed two small birds. Despite the distance they appeared to be Hooded Plovers and Grant agreed it was worth risking getting a bit damp for! We walked fast down the beach and the dark heads of the small shorebirds soon became apparent.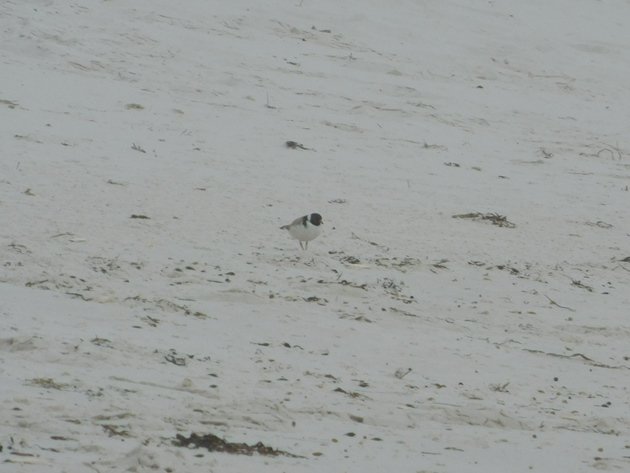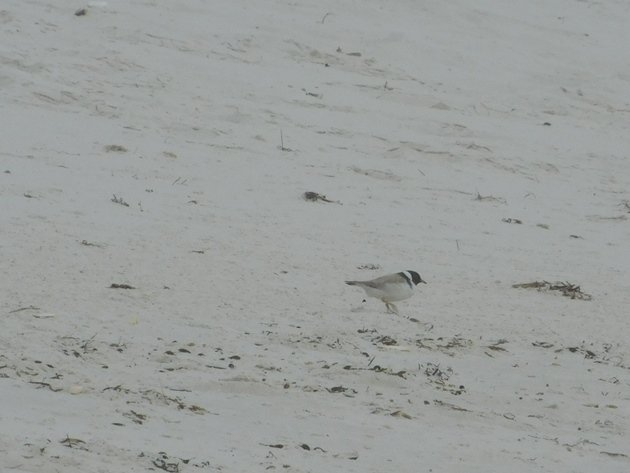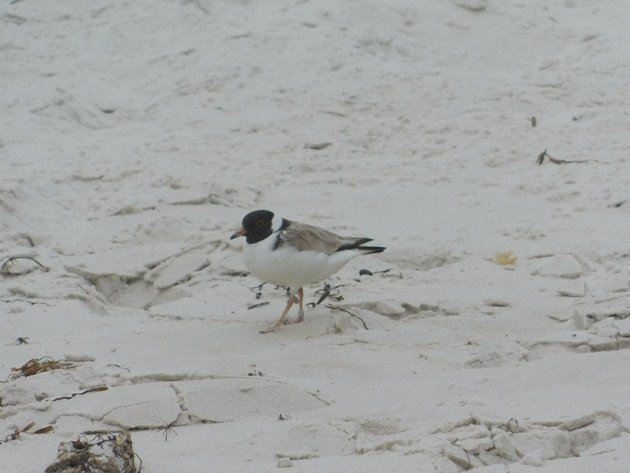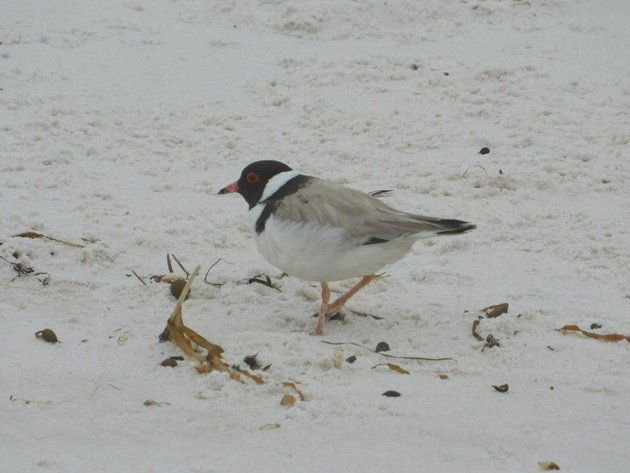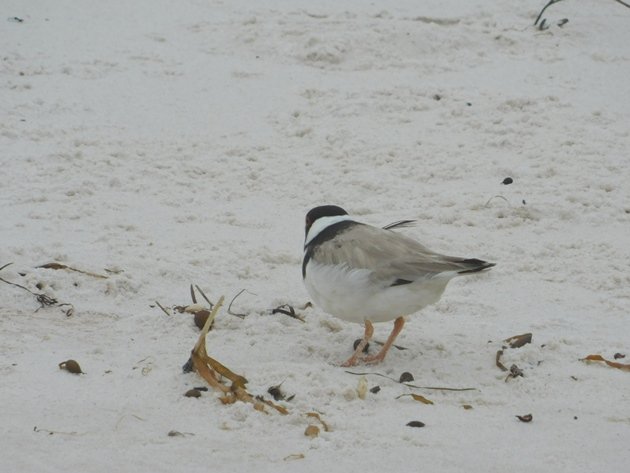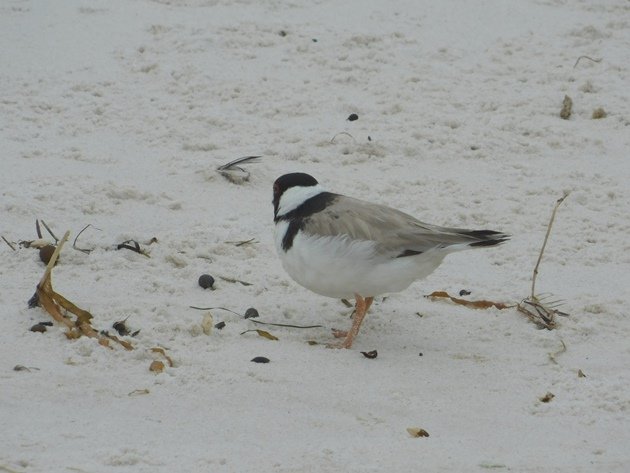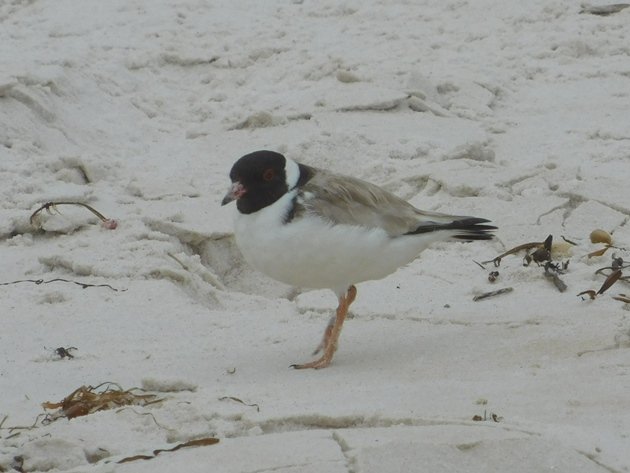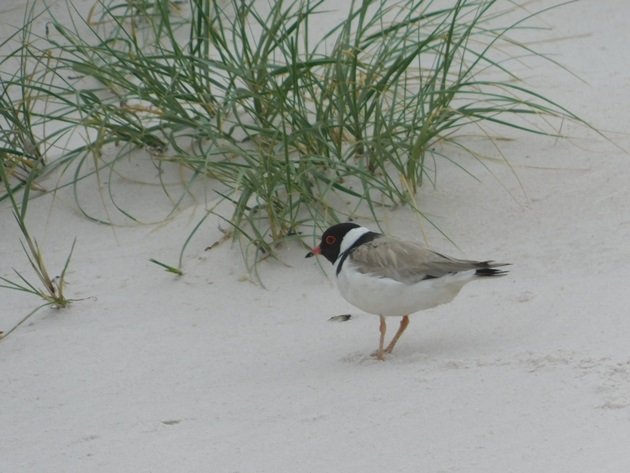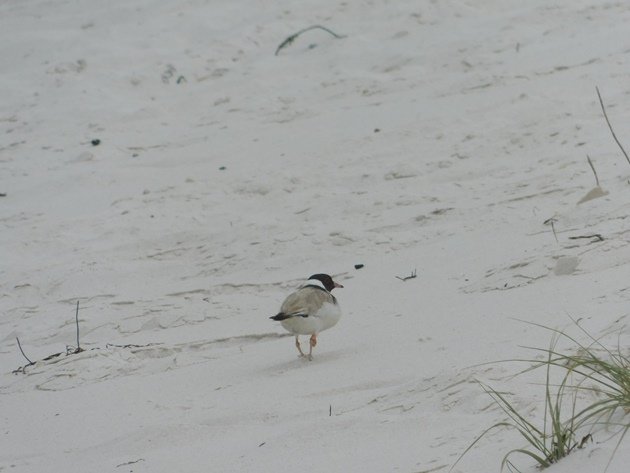 Hooded Plovers in various poses!
The Hooded Plovers then ran towards us displaying a "broken wing" display. This characteristic is common with shorebirds. They lead you away from the area that they are nesting in or attempting to nest in. I soon noticed the shallow nest scrape, but there were not any eggs in it yet.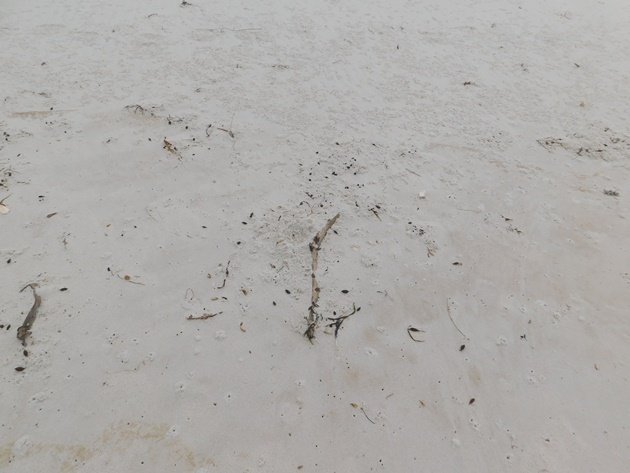 Hooded Plover nest scrape
We moved away and one of the Hooded Plovers returned to the scrape to sit. Hopefully they will soon lay eggs and raise young on Squeaky Beach.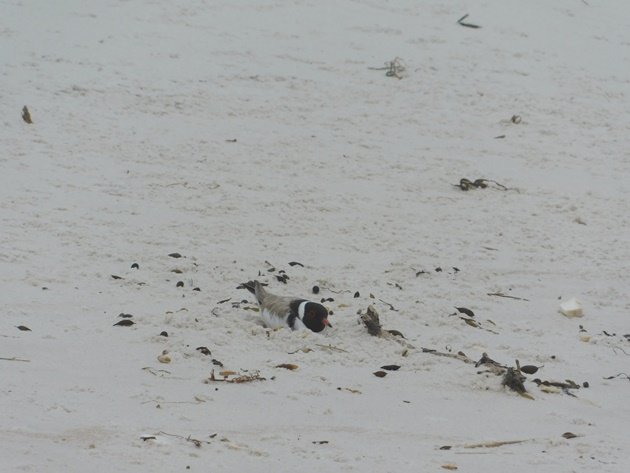 Hooded Plover on nest scrape
We walked fast back along Squeaky Beach getting rather damp, but it was worth it to see such beautiful endemic shorebirds.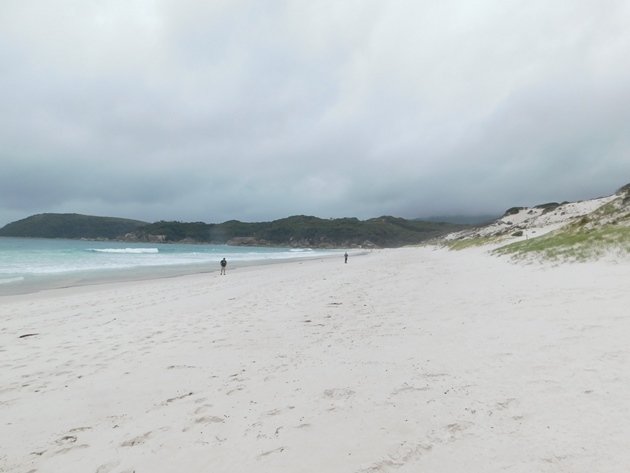 Heading back to the beach entrance
It didn't take long and the skies cleared again! We could then continue to search for other bird-life around the National Park.