…besides a lot of time wasted checking my profile, that is!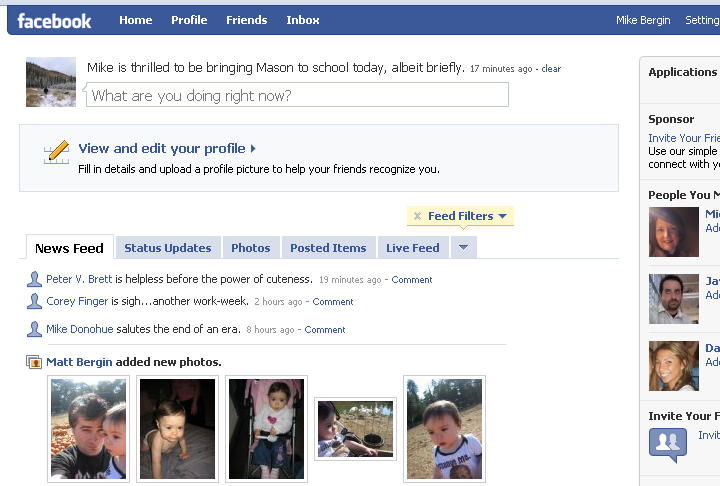 Yes, I've finally taken the plunge and joined Facebook. If you've invited me to befriend you in the past and I've ignored you, it's because I've studiously avoided all the social networking hoopla. After all, if people wanted to know what I was up to, they could check 10,000 Birds.
But that's not really true. I've realized that I hardly ever write about Sara or my kids here anymore.  In fact, I don't blog about anything but birding and nature with (mercifully) brief forays into opinion. Even this post is a lot more personal than I've been for ages. That's as it should be since 10,000 Birds is about a lot more than what I'm doing this afternoon, except that is if I'm chasing a lifer.
So, if you care about my current status and want to be my friend (no matter how one phrases that, it reeks of desperation) look me up on Facebook! I can't promise I'll be Facebooking forever but I'm definitely open to the experiment. I'm also open to your expert Facebook tips.. please leave them in the comments so we can all learn from them. After all, I may have caved into the social pressure but plenty of other Luddites folks are still holding out.