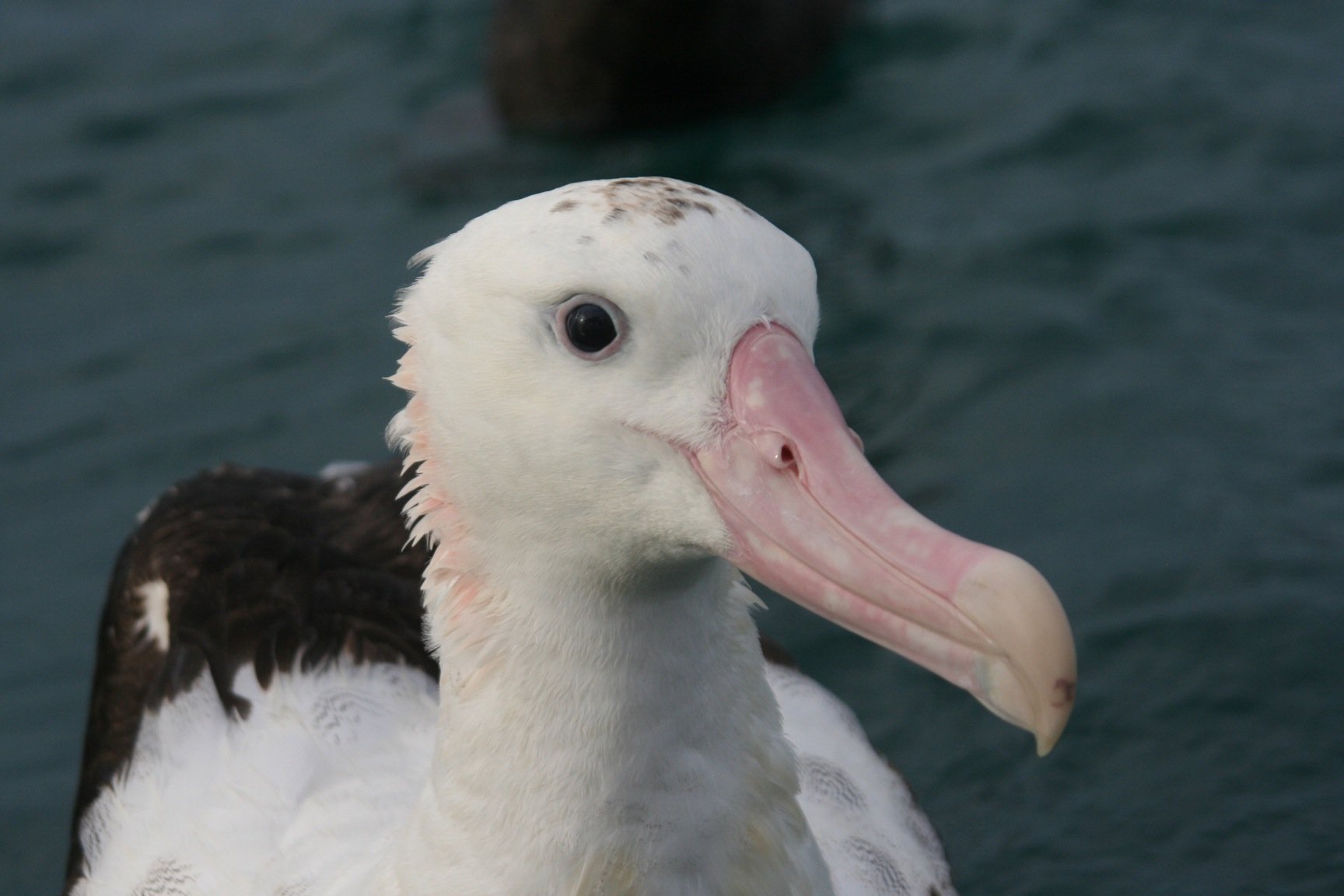 Kaikoura, in New Zealand's South Island, is arguably the best place in the world to see albatrosses and petrels. Whereas much pelagic birding involves arduous trips out to continental shelves with nothing but gulls on the way, you pretty much start hitting albatrosses a few minutes out of the little harbour and they keep coming for the duration of the trip. And the endemic Hutton's Shearwater, which only breeds in Kaikoura, will keep you entertained for those few minutes till the albatrosses hit.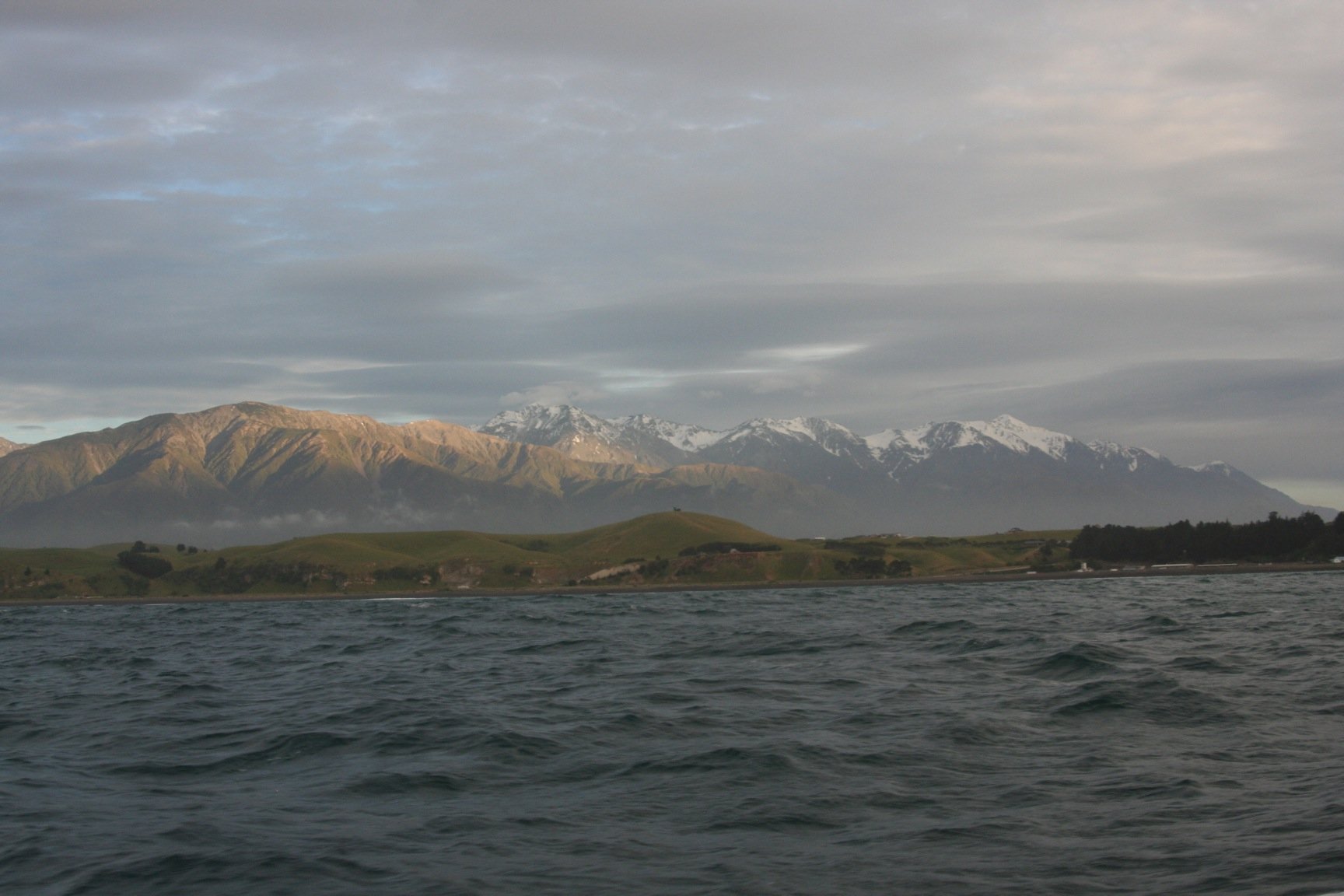 Even in summer the Kaikoura Ranges are snowcapped.
The secret to Kaikoura's bounty is twofold. One is the sea canyon that comes close to shore, ensuring plenty of pelagic species can be found close to shore. It's a similar trick to that which makes Monterey in California such a great location. The canyon also brings Dusky Dolphins and Sperm Whales close in, and has turned Kaikoura from a sleepy fishing village on the Picton to Christchurch road into a premier ecotourism site. But the second factor is the sheer number of albatrosses you'll find around New Zealand. The offshore islands of New Zealand are the breeding grounds for dozens of albatrosses and petrels, making New Zealand the richest area of the world for this order. Combined with the ease of getting here compared to say the Falkland Islands or the southern Indian Ocean Islands and you have a great place to bird.
Early last December  I managed to make it to Kaikoura for my first summer trip out to see the birds. The best time of year for albatrosses is winter, but they can be seen all year and I was hoping to see something interesting on the trip. I wasn't disappointed. I had brought a non-birding friend along with me, Alice, who's one of my many friends who amusingly tolerate my interest in birds and other things. She'd been quite happy with the Kea the day before, but I was wondering how she'd find a pelagic trip.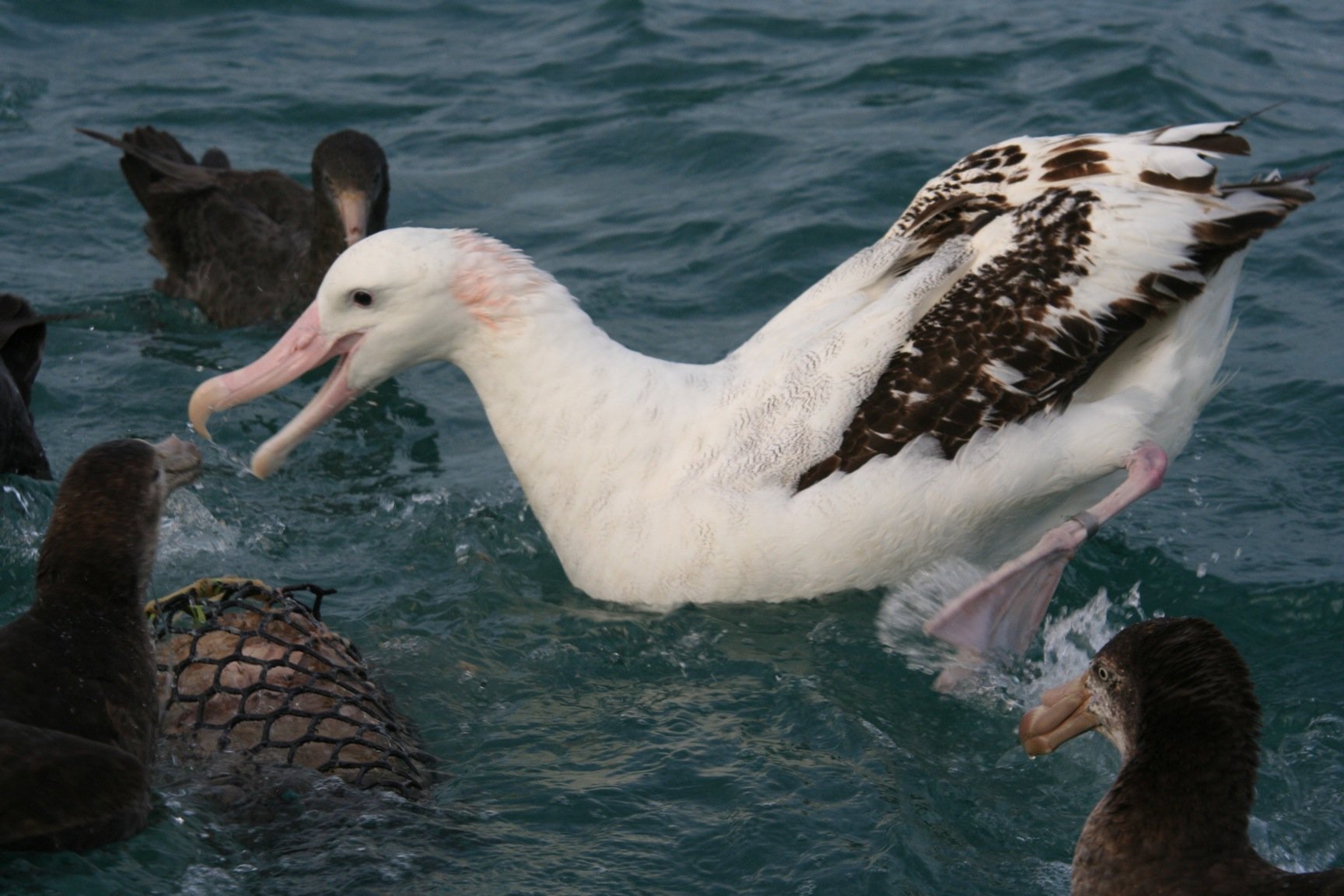 The first of the big guns that we saw were the Northern Giant Petrels and Antipodean Albatrosses. Don't be fooled, giant petrels are huge, it's just that Antipodean Albatrosses are even bigger.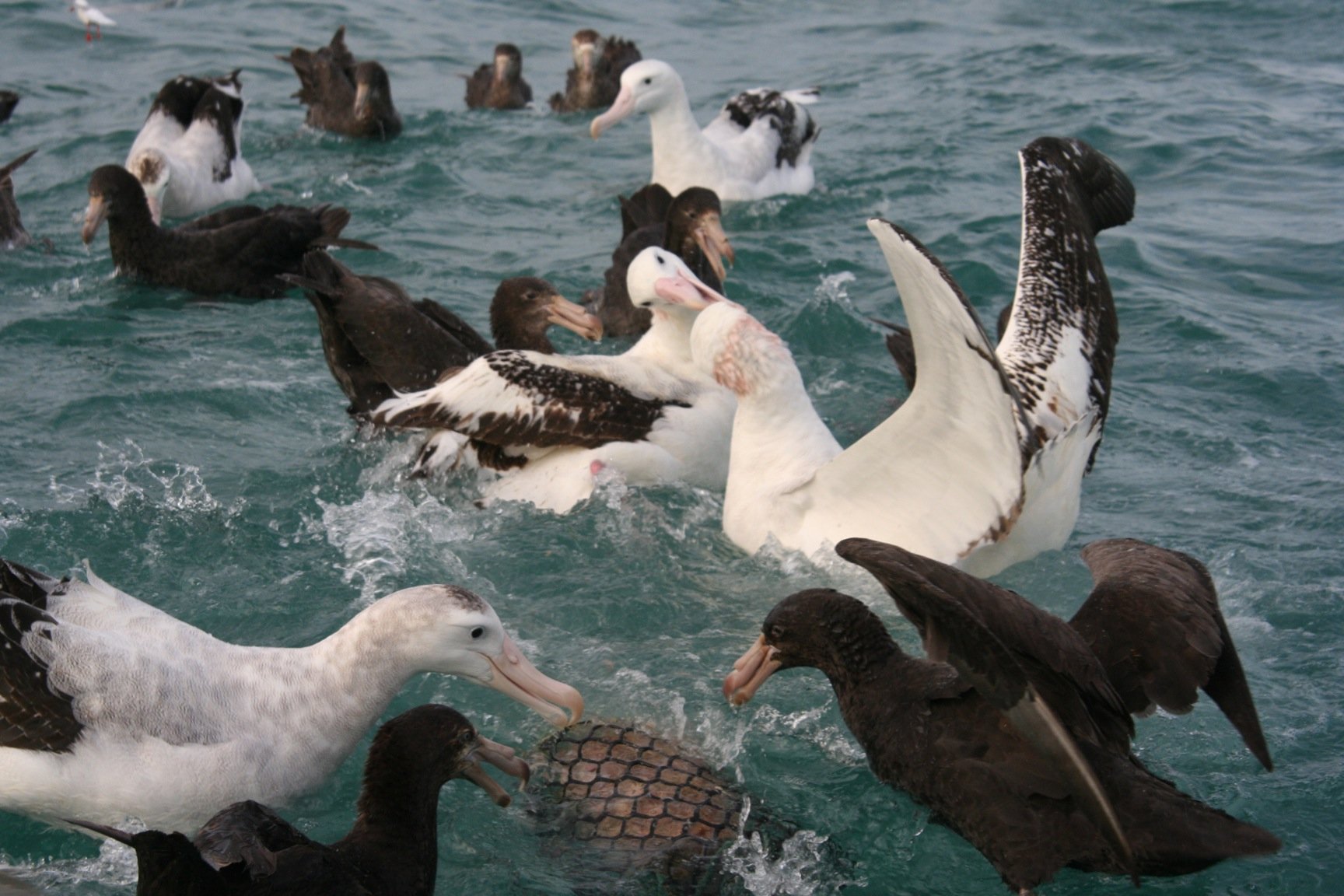 There were lots of them in fact, in fact there were more giant petrels around than our guide had ever seen before. And they were fighty.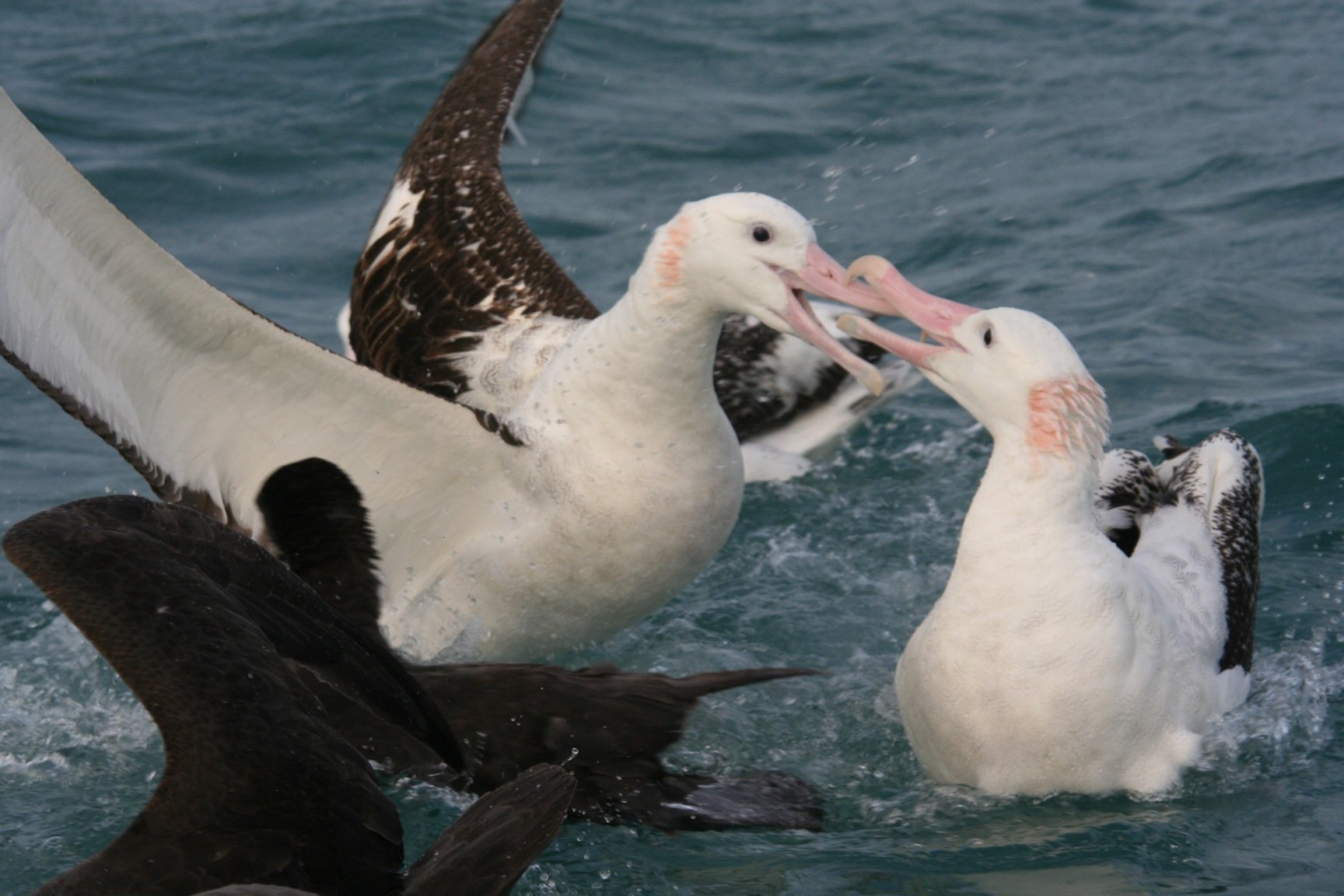 Very fighty.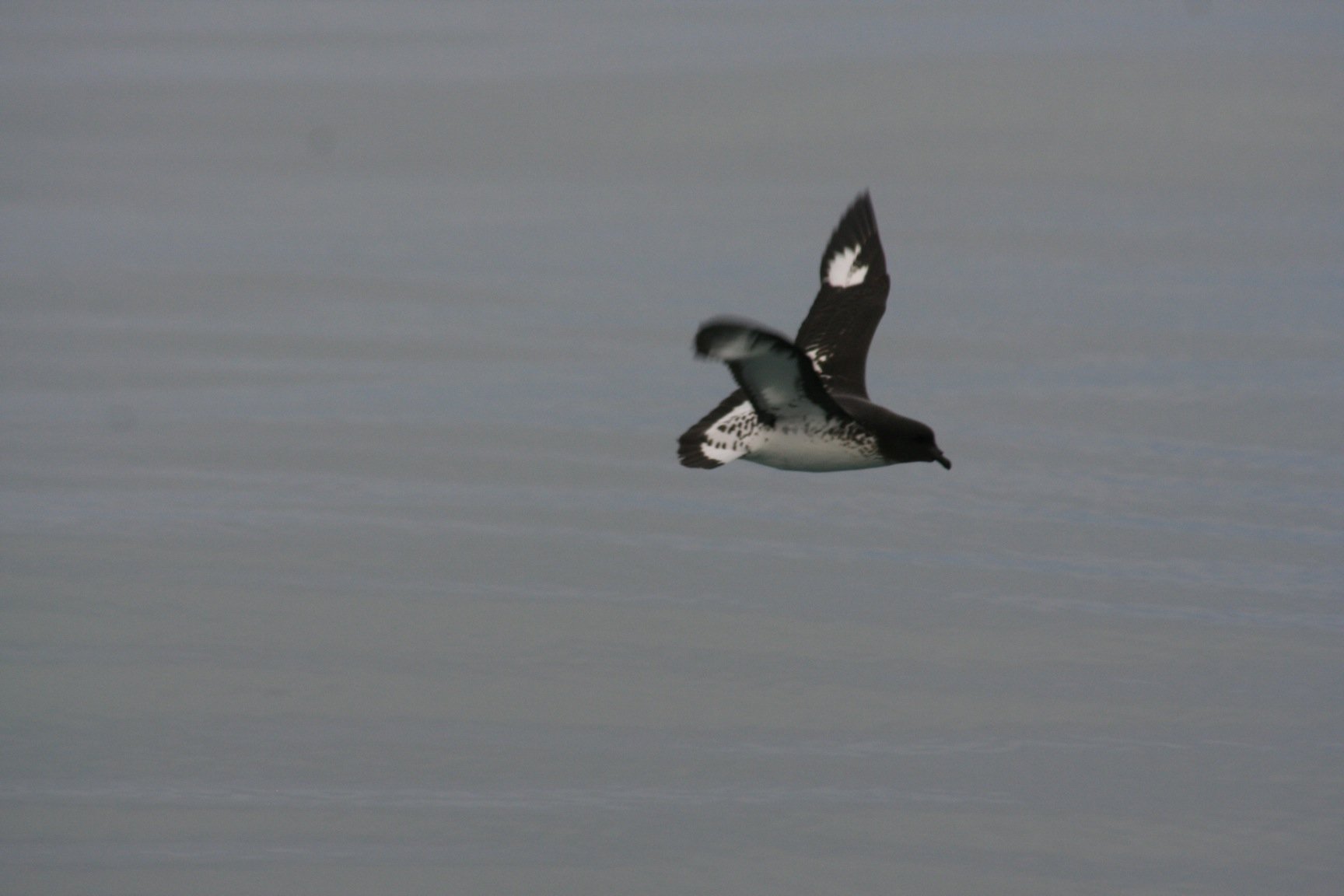 A few Cape Petrels too, but not as many as winter. So few I had to use my winter photo!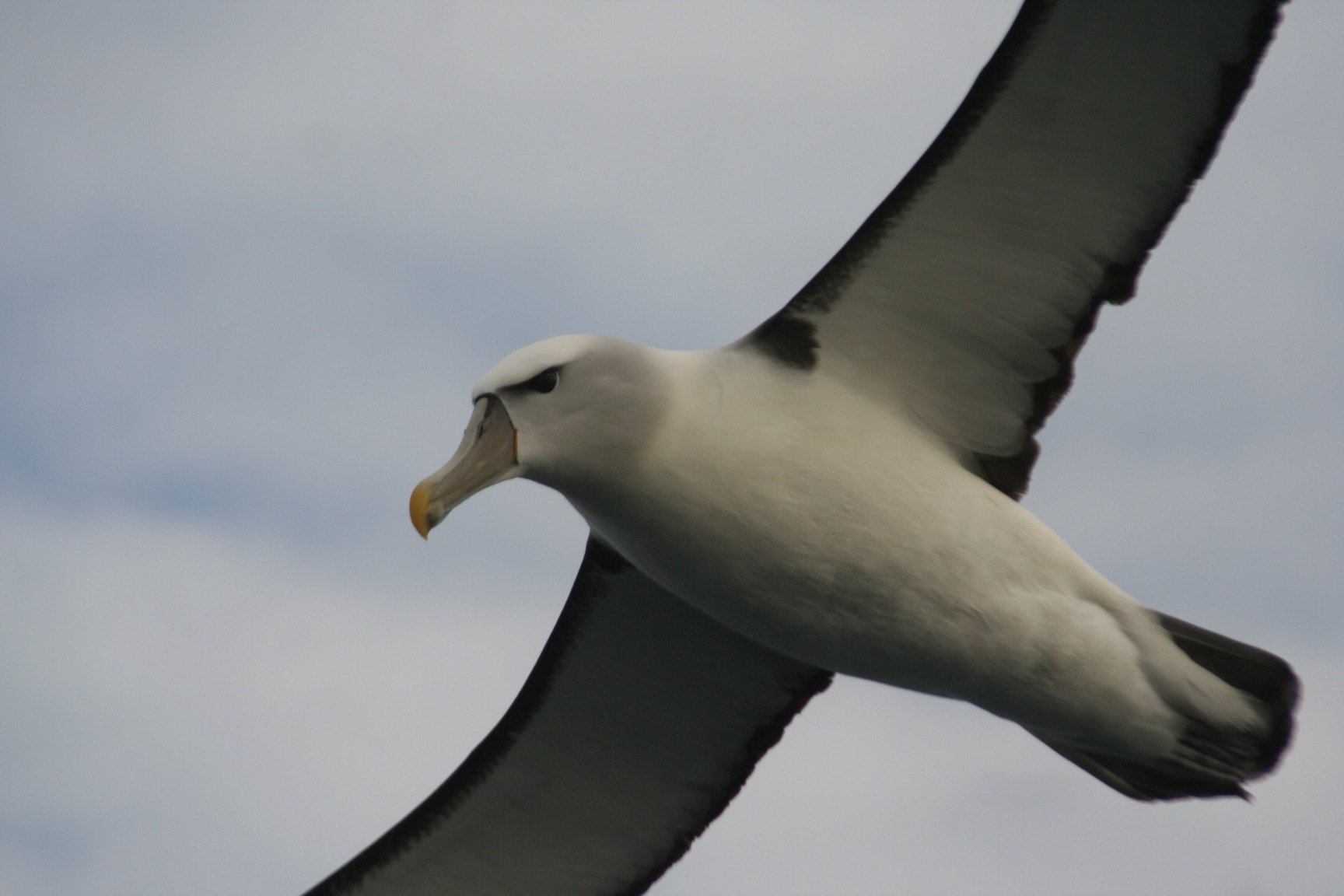 More Albatrosses, this time a White-capped Albatross!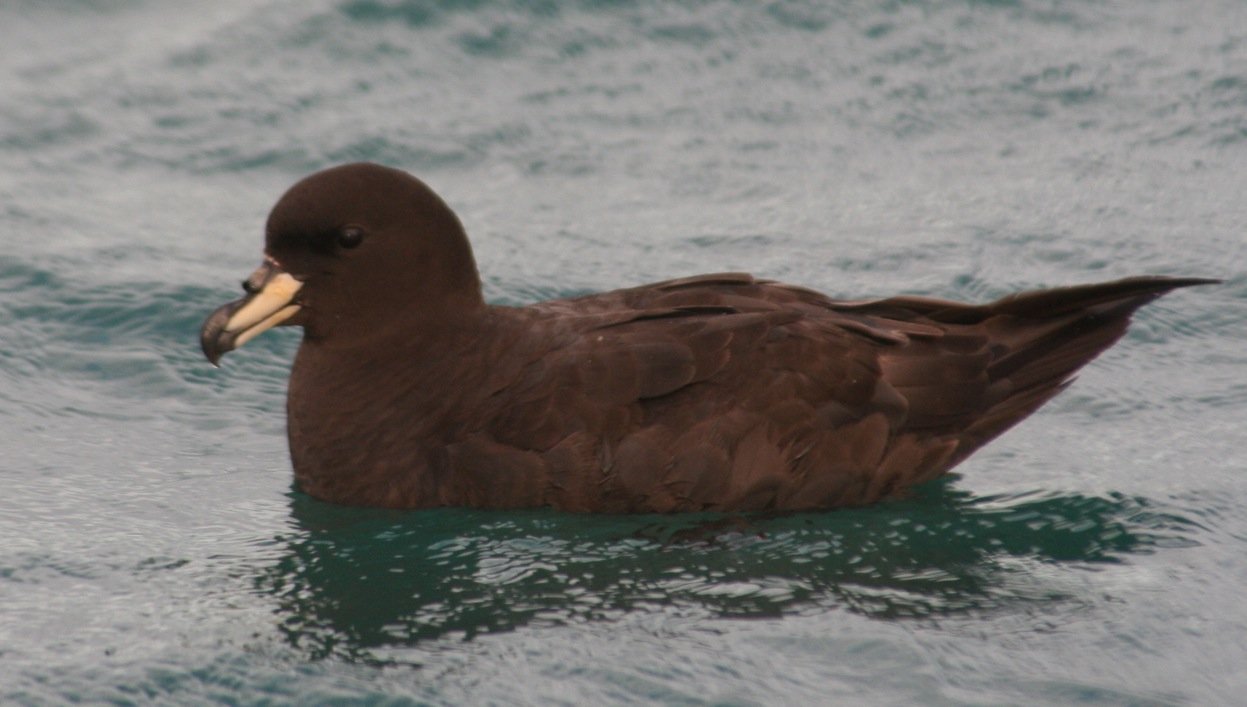 This lovely bird is Westland Petrel. This endemic species only breeds on the west coast of South Island, but is reliable at Kaikoura all year, making it just about the best place in the world to see them.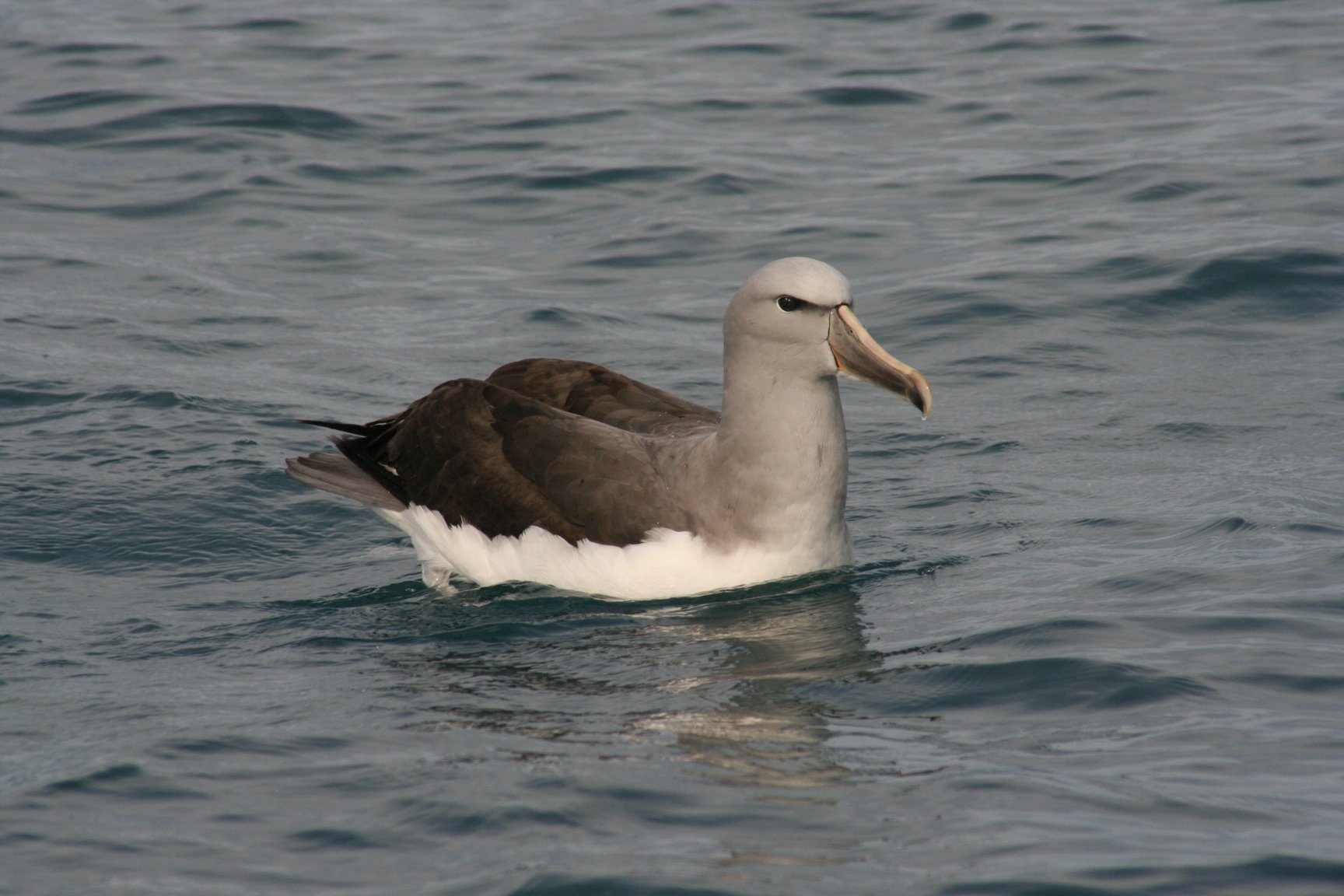 Another Albatross! A Salvin's Albatross, although again this photo is from an earlier trip.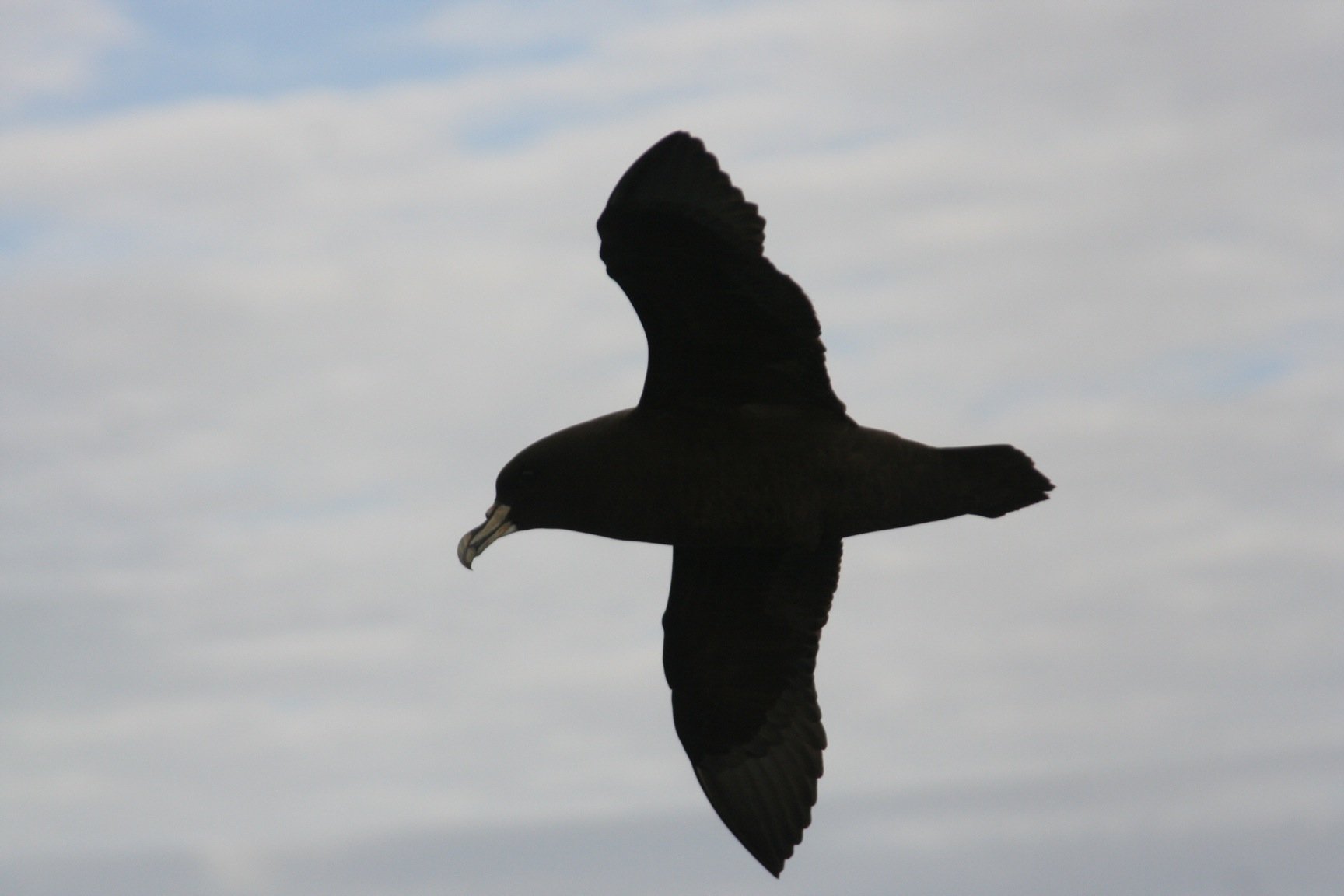 Another petrel! This species really made me work for it, giving us a flyby late in the trip where I managed to get one photo. At least you can just see why it is called the White-chinned Petrel!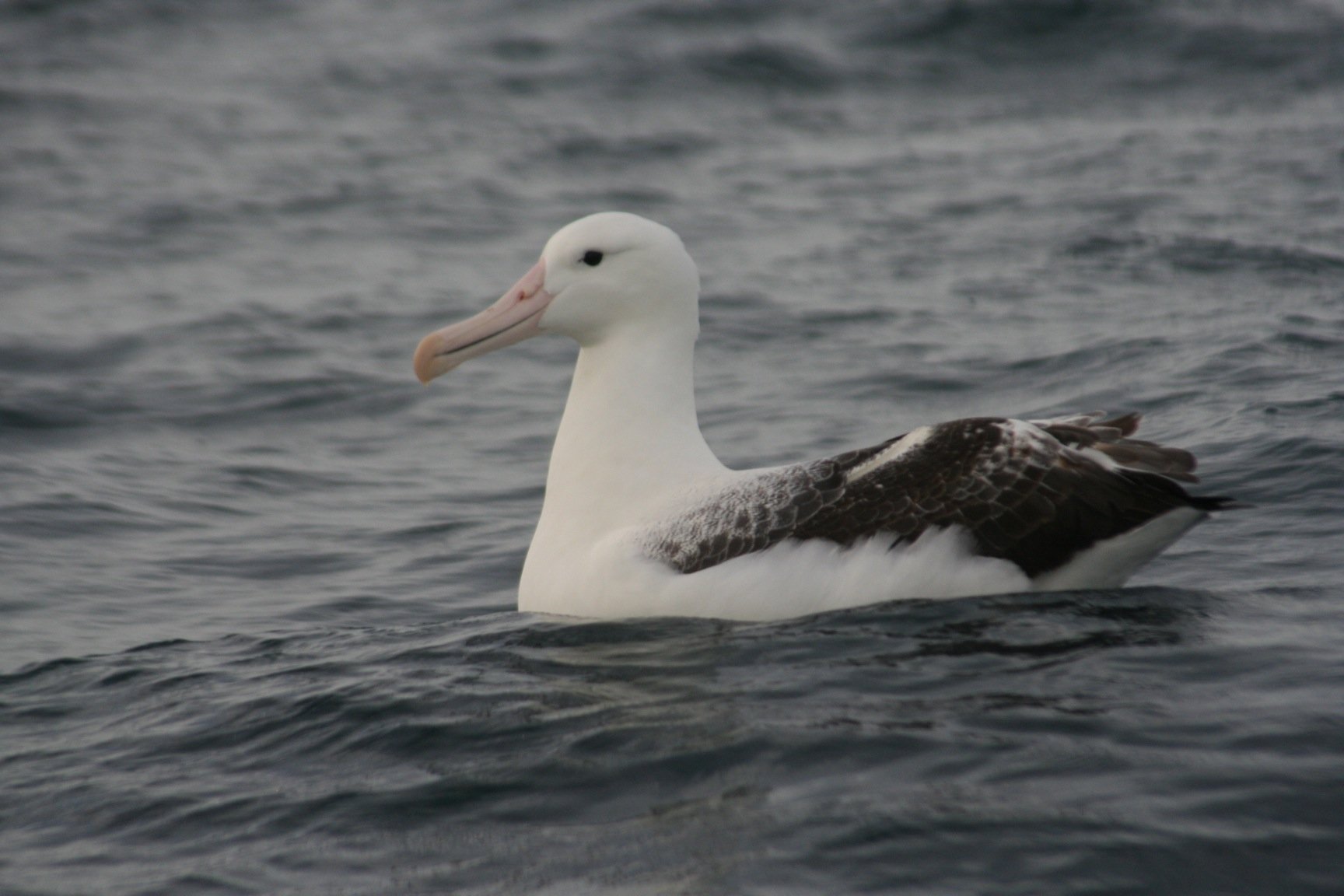 And another albie. The king of them perhaps, the Northern Royal Albatross. This guy hung back from the scrum for food, but I managed to get some shots.
There were other species as well; Sooty Shearwaters, Red-billed Gulls, Buller's Shearwaters and perhaps best of all a flyby by an Arctic Skua (Parasitic Jaeger for you North American types). All this in a two and a half hour trip! We were back on shore at 9 in the morning, ready for our drive back to Christchurch. Even my non-birdy friend was impressed.  So yeah, if you want seabirds, you want New Zealand.