My friend Kerry is a budding birder.  We have had some low intensity birding outings, she owns binoculars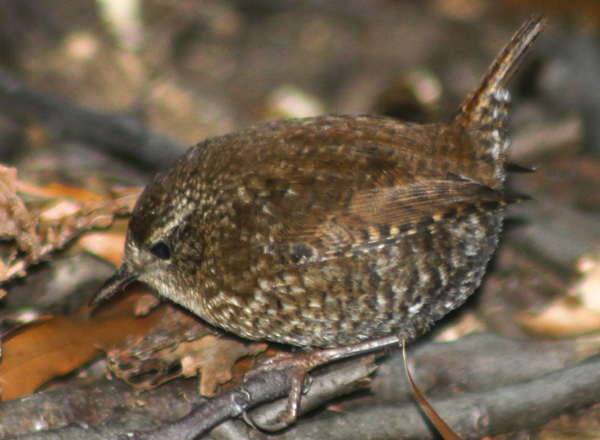 and a field guide, and she sees and tries to identify birds that she sees in her everyday life.  When she recently asked me if I would be up for a birding outing together so that she could get some assistance identifying all the little brown jobs that seem to be 90% of the birds of autumn I was pretty excited.  After all, turning someone who is already a friend into a birder is nearly impossible.  I imagine it is as difficult as convincing someone to believe in a religion but without paradise to dangle in front of the poor sap as a reward.
We decided on Central Park for our outing and then I asked what time she wanted to meet.  "Eleven," she replied.
"Eleven!  There are no birds at eleven!  And the park will be crawling with tourists talking about cute furry animals!  We have to get out there by dawn at the latest," was my reasonable reply.
"Dawn!" Kerry screamed in horror, "Dawn! That is insane.  You are nuts!"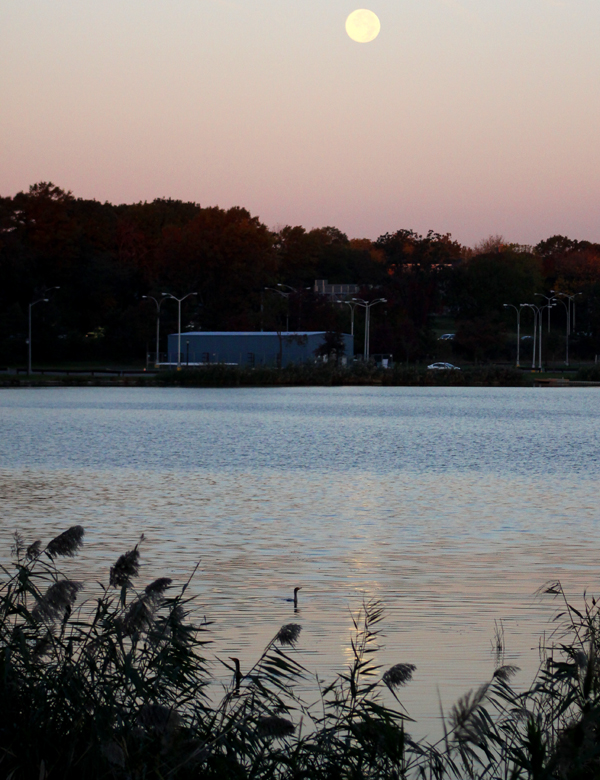 "Fine, 8 AM then, but no later," I said, having played this game before with both novice and non-birders alike, "If we go any later the birds will be much more difficult to see."
"Why don't you go as early as you want and I will text you when I get to the park?" Kerry inquired.
That was actually a pretty good idea, so we two residents of Queens made our separate ways to Central Park on Sunday morning and I spotted several more species then Kerry did that were simply not around by the time she arrived.  Birds like White-crowned Sparrows which tend not to like people too close, the Winter Wren up above that was actively foraging along the base of a building that I would never have noticed if the walkways were crowded with tourists, and a couple of Blackpoll Warblers that could not be refound later in the day.  When I told her about the sightings, however, Kerry didn't seem to mind having missed them.  In fact, she seemed completely unfazed, to say nothing of well-rested.  How odd.  It must be because she is not really a birder yet, right?
To me one of the best parts about birding is seeing, understanding, and experiencing things that most people don't.  Being a birder is being part of an exclusive club that anyone can join, the field-glass fraternity if you will forgive the use of a well-worn phrase.  One of the things that birders get to experience is the early morning when only golfers, dog-walkers, joggers, and birders are out and about (and revelers left over from the night before but they tend not to notice much).  Seeing the sky lighten and pinken and hearing the dawn chorus and knowing that the vast majority of one's fellow humans in the area are completely unaware of the beauty one is experiencing is a big chunk of what it means to be a birder (at least to me).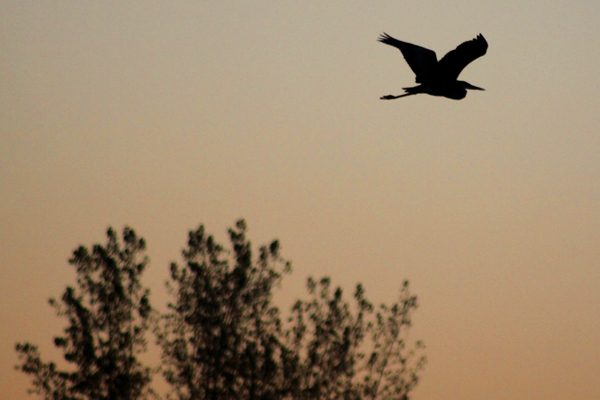 But Kerry slept in and she still saw some pretty good birds.  Sure, the Wood Ducks that I spotted swimming in the middle of the lake were now tucked up against the shore.  And Kerry didn't get to see every single species that I did.  But she seemed perfectly pleased with our outing despite missing the early morning sunlight and the less-crowded park.  So, and this brings me to the central point of this post, can one perpetually sleep in and still be a birder?  Or is seeing the sunrise at least once a week a prerequisite for our cozy little club?  Do we welcome the lazy birders or cast them out, forcing them to take up activities for which the time of day matters little, like, say, scrapbooking?  Can Kerry become a birder if she is a lazy layabout?  See you in the comments…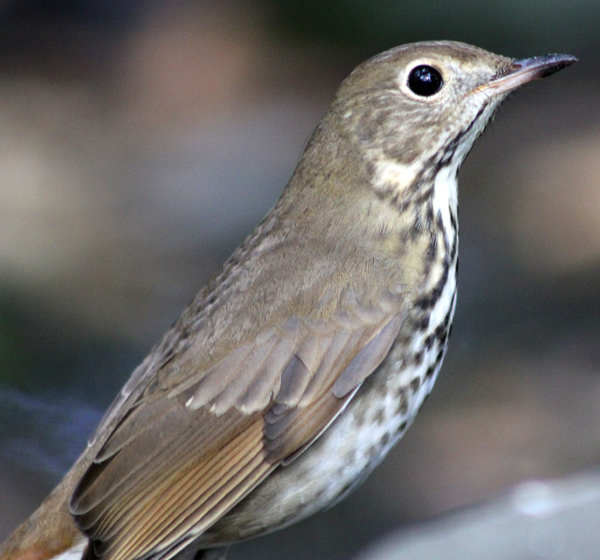 a Hermit Thrush that both Kerry and I saw
…