In the United States, the last nights of October mark Devil's Night, which we celebrate with vicious vandalism and arson.  Oh wait, that's just in Detroit! The rest of celebrate Halloween with costumes, candy, and sometimes vandalism and arson. How will you be spending this ghastly weekend? Will you be able to balance the natural with the supernatural? Share your plans in the comments below.
Corey, Charlie, and I are up to our necks in web and work stuff. Still, I wouldn't mind the treat (not trick) of something twitchworthy this weekend.
Whatever your plans this weekend, make time to enjoy SkyWatch Friday. Also be sure to come back Monday to share your best bird of the weekend!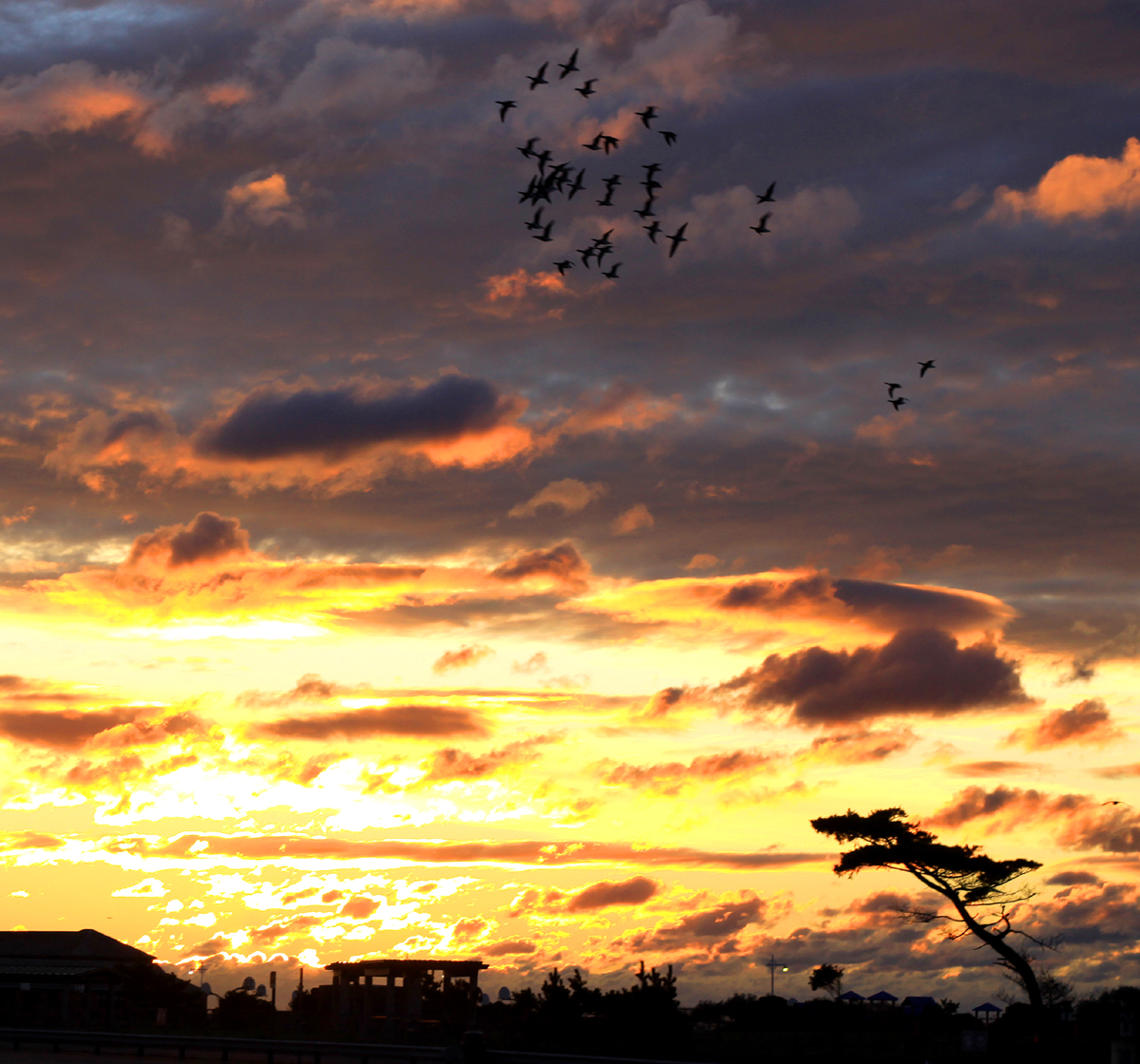 Try to take in a glorious October sunrise, preferably with geese in the foreground, like Corey did