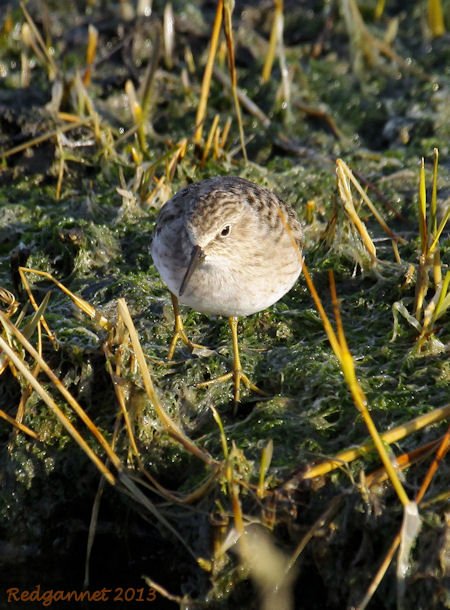 When the opportunity to get a series of pictures for a photo-gallery presents itself, one can't take the time to wonder if Corey hasn't already got some stunning digishots (he has of course). When the moment is at hand, shoot.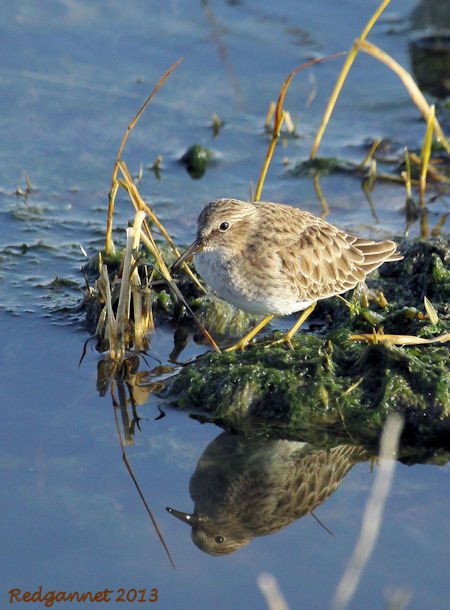 Only later did it become apparent that the gallery slot had already been filled, twice, but since I spent the best part of Thanksgiving morning sitting on a wet rock and now have hundreds of Least Sandpiper pictures, you are going to see them whether you want to or not!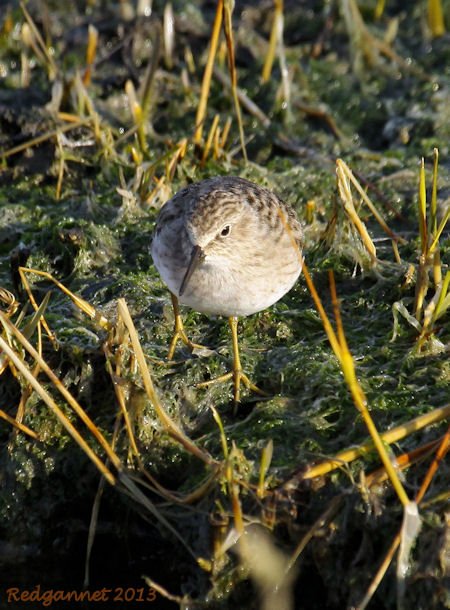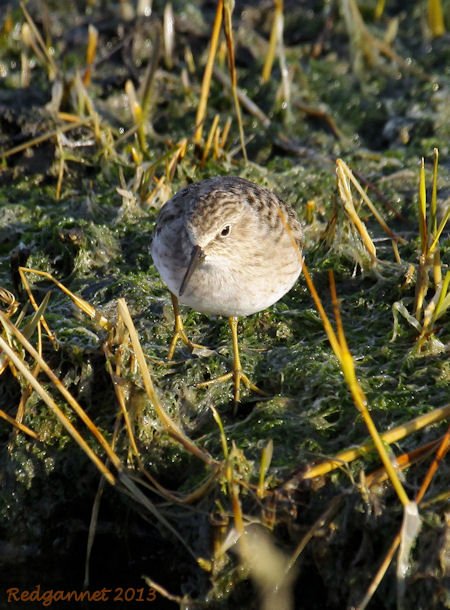 Most of you would have been looking at much bigger birds last Thursday.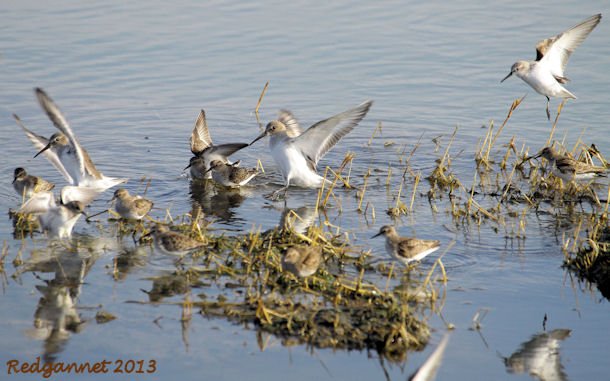 Even by comparison with a couple of Dunlin and a one-legged Western Sandpiper, the Least Sandpiper look less than a satisfying mouthful.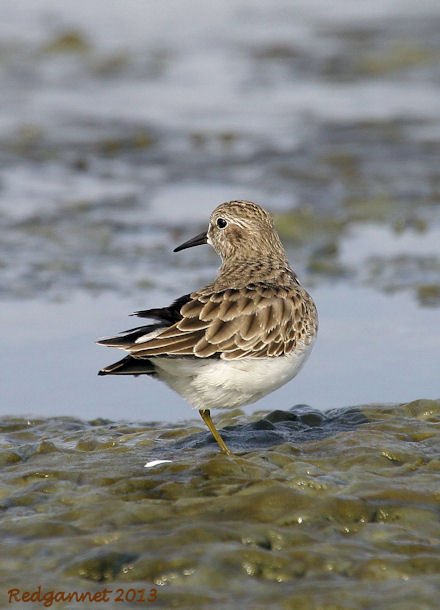 The individuals above were seen at the top of the tide, pushed hard against the shore of San Francisco Bay. Below are birds from a small flock which were picking along the rocks by the AT&T Park, The San Francisco Giants Stadium, at the bottom of Third Street.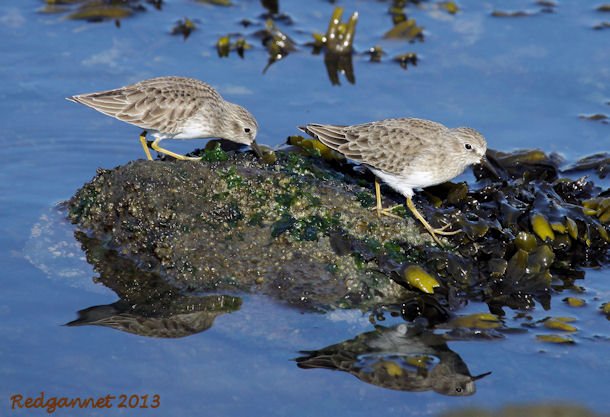 Corey gave us a 360° view of a juvenile Calaidris minutilla and some fantastic images of spring adult birds. Hopefully, these Thanksgiving plumaged birds from the west coast will have something to bring to the party.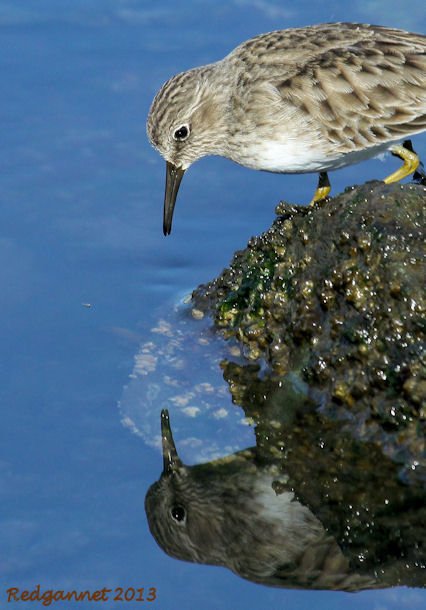 The tide had retreated enough to reveal growth on the rocks and the reflections were irresistible.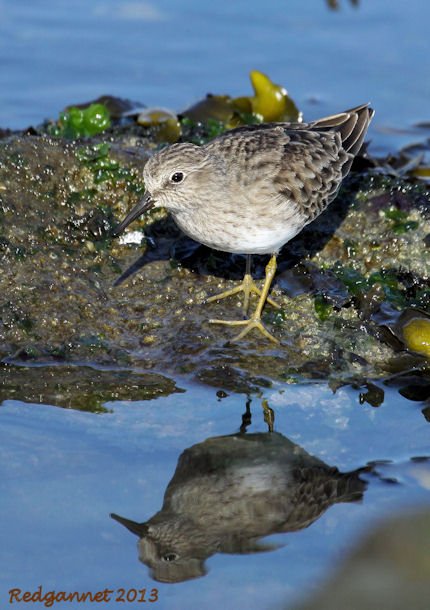 The rocks, made a great platform to shoot from and kept my silhouette hidden. By sitting quietly, the birds would gradually work their way along the edge and approach quite close. A California Sea-lion surfaced close by, making me jump and spooking the birds, but they soon returned.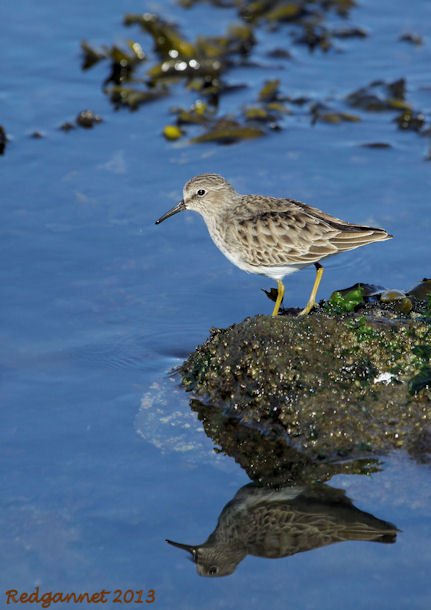 If you enjoyed this post and would like to see more great images of birds, go to our 10,000 Clicks section where you will find our big (and growing) gallery page here at 10,000 Birds.