A recent visit to Jamaica Bay Wildlife Refuge's East Pond was rewarding in both number and variety of waterfowl, but none drew my attention like one particular Ruddy Duck.  The little stiff-tails are almost year-round at Jamaica Bay though almost all leave to breed in the summer and in the depths of winter, when the ponds are almost completely frozen, they tend to head for open water.  What I am getting at here is that I have seen lots and lots of Ruddy Ducks at Jamaica Bay but never one that looked like this particular individual.  She was essentially cream-colored, much lighter than the typical female Ruddy Duck.  I briefly entertained the idea that I had found a rare species never before seen in New York but quickly came to my senses and realized that I was dealing with a leucistic individual.  Leucism "is a condition characterized by reduced pigmentation in animals and humans."
I had neither seen before nor heard of an example of a leucistic* Ruddy Duck but a quick Google search let me know that this is definitely not the first (not surprisingly).  Anyway, enjoy the images and keep an eye out for odd ducks!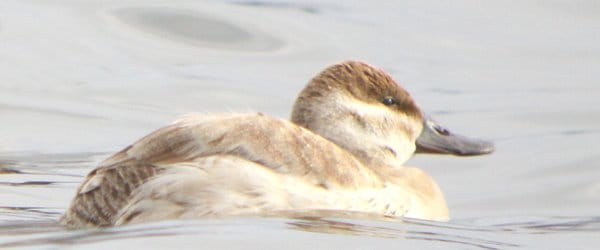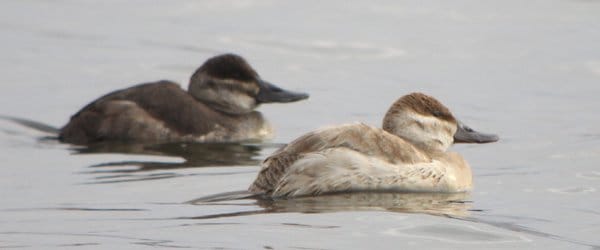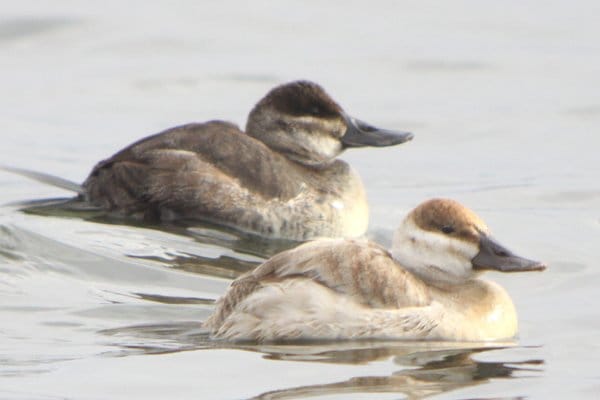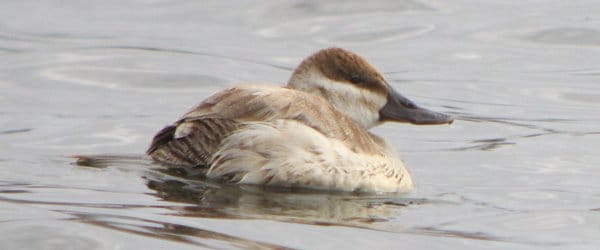 This post has been submitted to Bird Photography Weekly #133.  Go check it out!
…
*See Rick's post on Aimophila Adventures for the proper pronunciation of "leucistic" and the word's derivation.
…
If you liked this series of images you'll love 10,000 Clicks, our photo-galleries page here at 10,000 Birds.