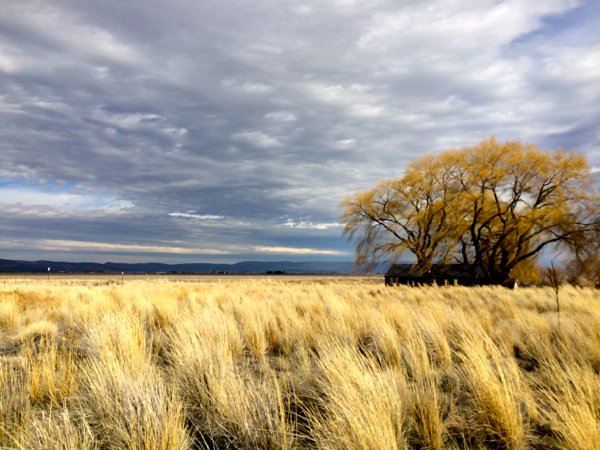 I had the pleasure of heading to the Winter Wings Bird Festival in Klamath Falls, Oregon last month and it was a good time.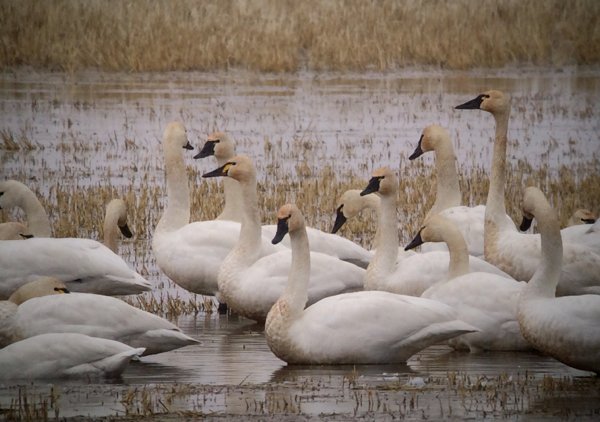 It's an area beloved by photographers for all the Tundra Swans and Bald Eagles that hang out in the area and the surrounding habitat makes for a beautiful backdrop.
When you go to a bird festival to lead a field trip and you don't live in the area, you are typically assigned a local guide who knows the best routes and what areas are going to be the birdiest. I was assigned BJ Matzen and he won me over when we nonchalantly leaned over and asked, "You have any interest in seeing a dilute plumage Bald Eagle?"
I think the only answer to that question can be, "Why yes, yes I am interested in seeing a dilute plumaged eagle."
I'd heard about this bird, its photo as been on Facebook and a simple Google search will bring up photos of it. According to locals the bird has overwintered near Klamath Falls for the last 5 years…I wonder where it's breeding?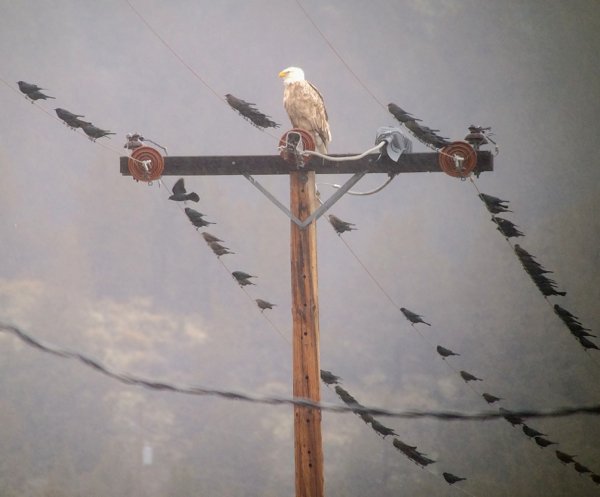 A few turns around a farm field and the bird was found just hanging with some Brewer's Blackbirds. We were with a large group of people and we didn't want to flush the bird so we kept our distance while we enjoyed, but what fun to look for this bird among the 500 other Bald Eagles in the area.