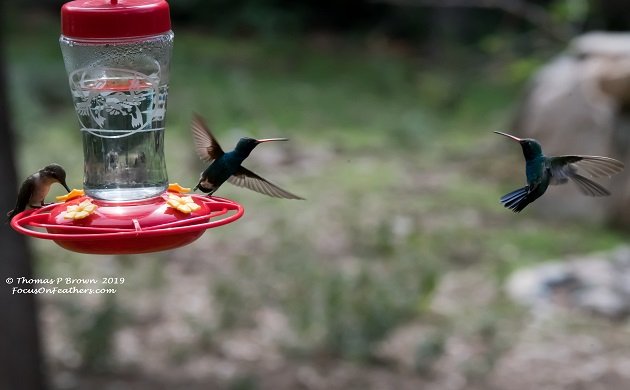 Rarely does the name Madera Canyon come up without most North American birders taking pause to recognize the importance to birding in the Southwest U.S. In addition, any birder who has spent any time in the canyon has invariably spent a little time sitting on one of the hallowed benches that are located outside the gift shop at the Santa Rita Lodge. There is a variety of seed feeders, suet and peanut butter blocks, and most importantly, over a dozen hummingbird feeders. In a check of the eBird hotspot list for Santa Rita Lodge, it shows a life list there of 170 species, and approaching 13,000 check lists submitted. Just last week, I found myself with some spare time, as I had just finished guiding a very nice gentleman from Holland around the area, and was waiting for darkness to settle in so I could track down some of the Mexican Whip-poor-wills, and one of the resident Elf Owls known to be in the area. This late in the day, the gift shop was closed, and I settled in to visit with a few locals and watch the action. With my camera in hand, despite the failing light, I was able to snag a few decent pictures to share with all of you. Madera Canyon is a large area, with over 20 different hot spots and some amazing diversity of birds. There is little question, that the Elegant Trogons that live in the area around the lodge are one of the biggest year round draws.
No matter what birds you might have traveled to Madera Canyon to see, please be sure to make some time to sit on one of Santa Rita's benches and enjoy the show. And, while you are there, don't forget to drop a couple of bucks in the box to help keep the feeders full!
While I was there, I estimate that there were as many as 30 hummingbirds at one time,  zooming in and out, buzzing our heads and of course, chasing each other. The bulk of the hummingbirds were Broad-billed Hummingbirds, and here are a couple of the images I was able to capture.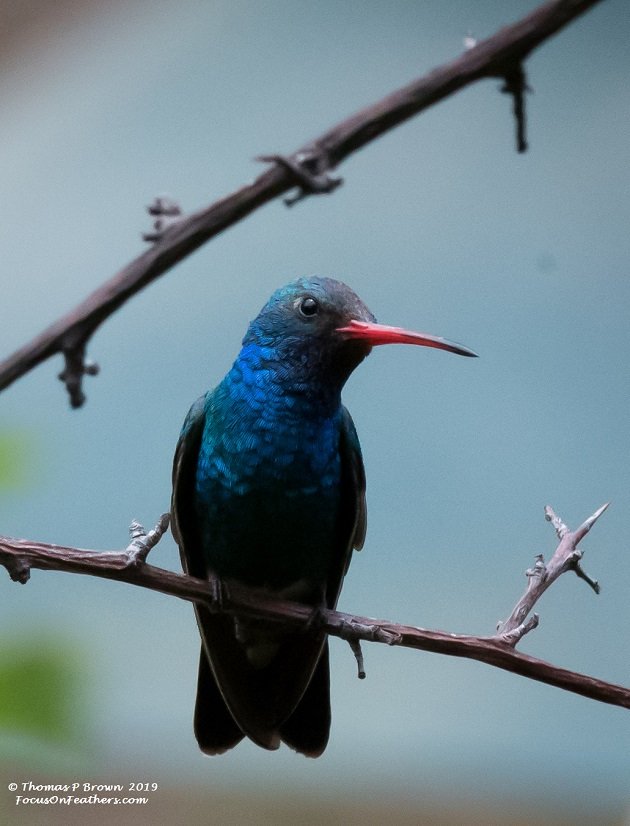 There were a couple of Rivoli's Hummingbirds,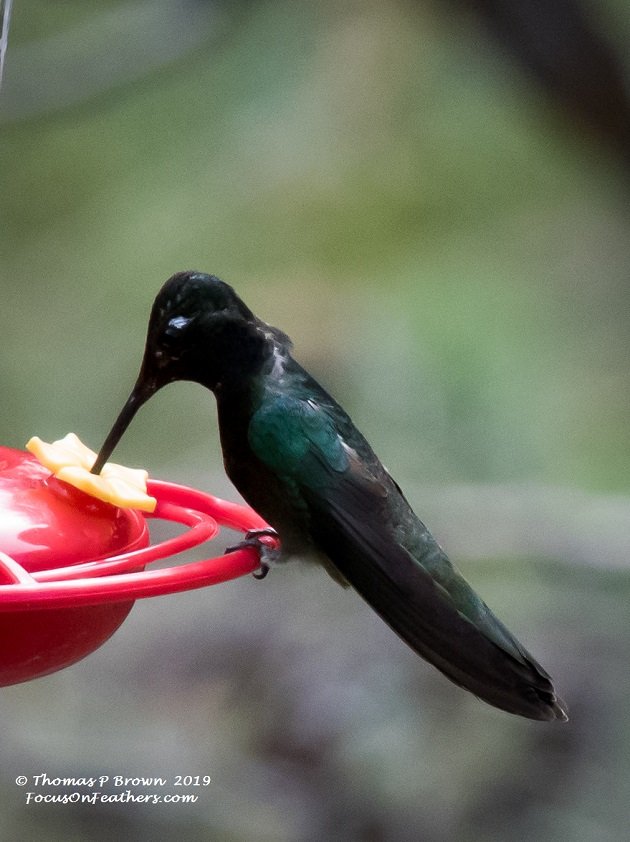 As well as several Black-chinned Hummingbirds.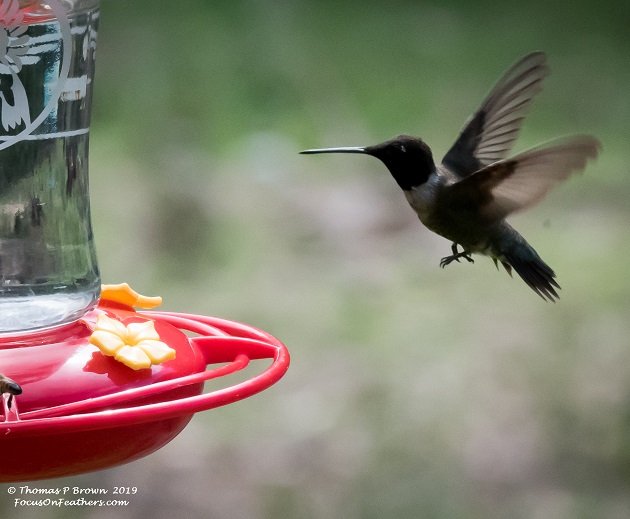 And just one female Rufous Hummingbird.
A few of the other highlights while I sat there include this Rufous Crowned Sparrow.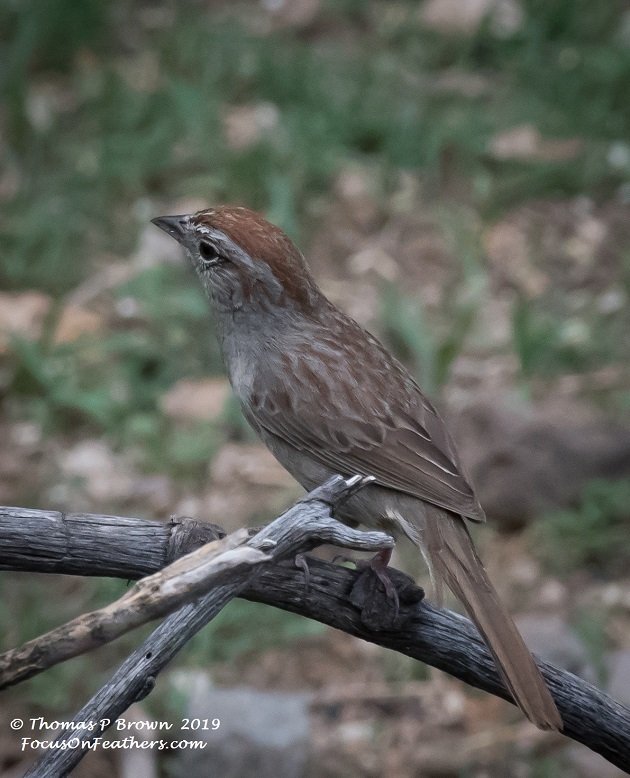 Quite a few Lesser Goldfinches.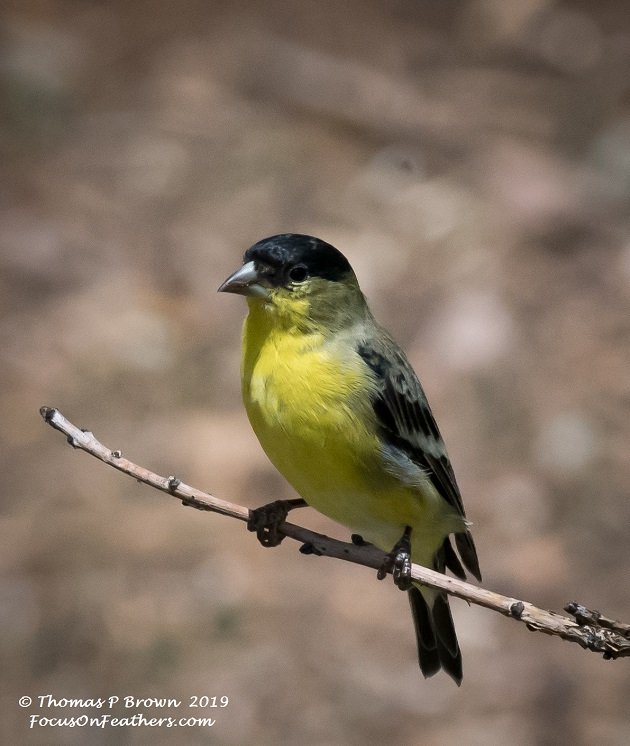 This Varied Bunting was trying to glean something from this well picked over feeder tray.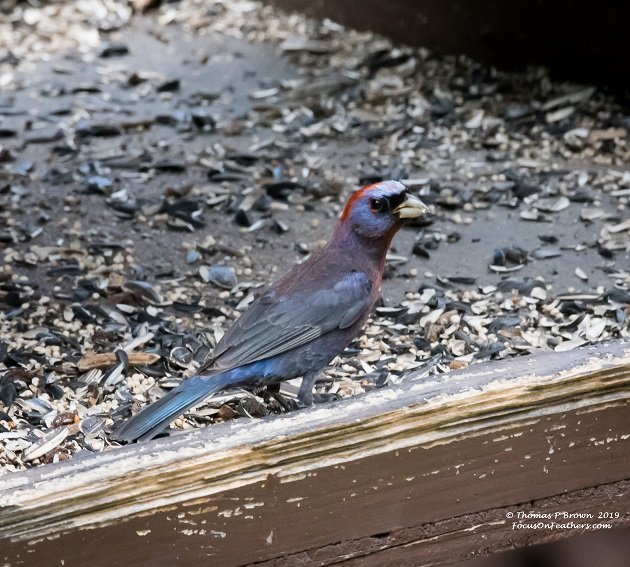 It is not often you can get two different grosbeaks in one picture, but here is a Black-headed Grosbeak, with a Blue Grosbeak.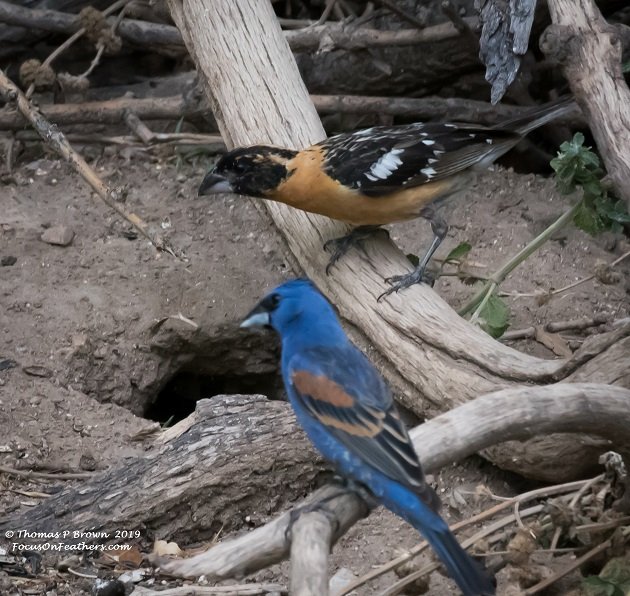 The resident Wild Turkey population is always ready for an easy meal at the feeders.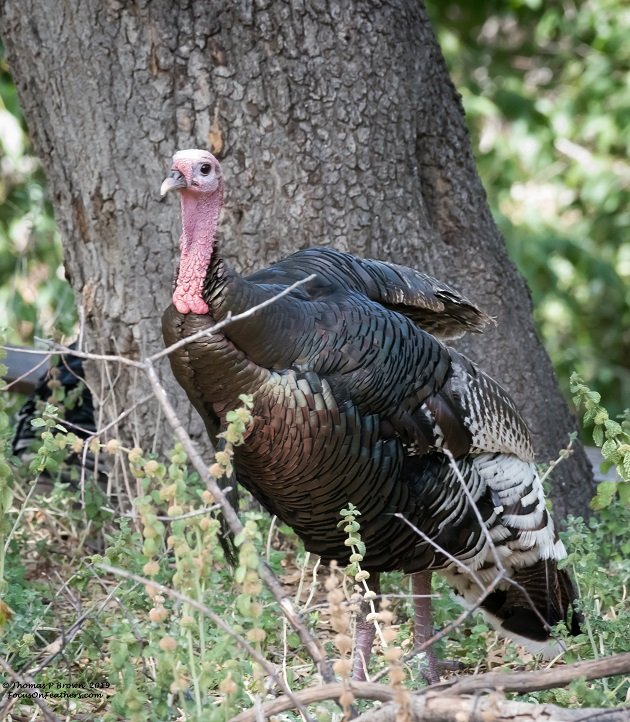 This is a great place to see a good number of Mexican Jays.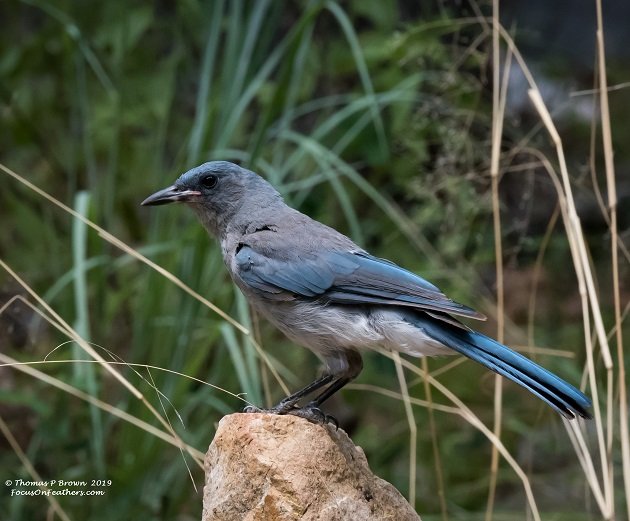 Most days you will get a good look at the Arizona Woodpecker.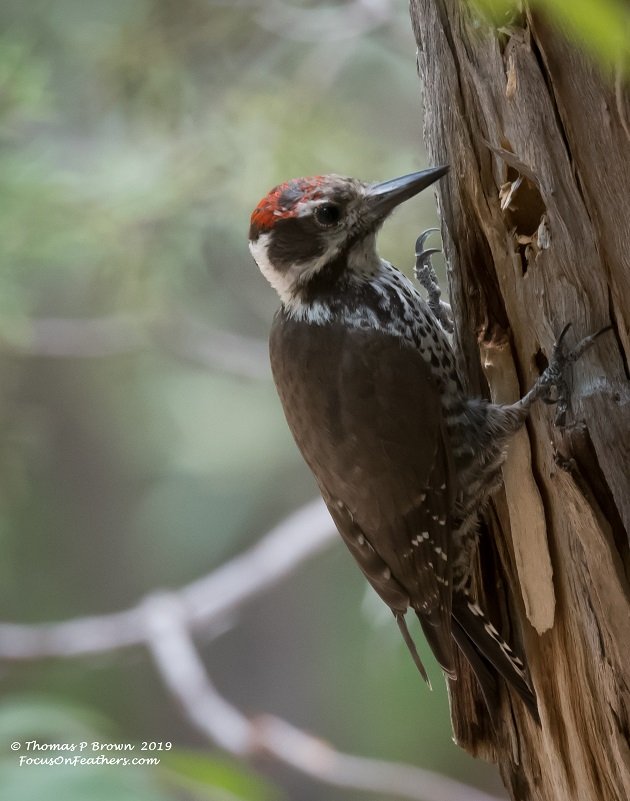 I was quiet surprised to see this male Western Tanager show up right at dark for a quick drink of water.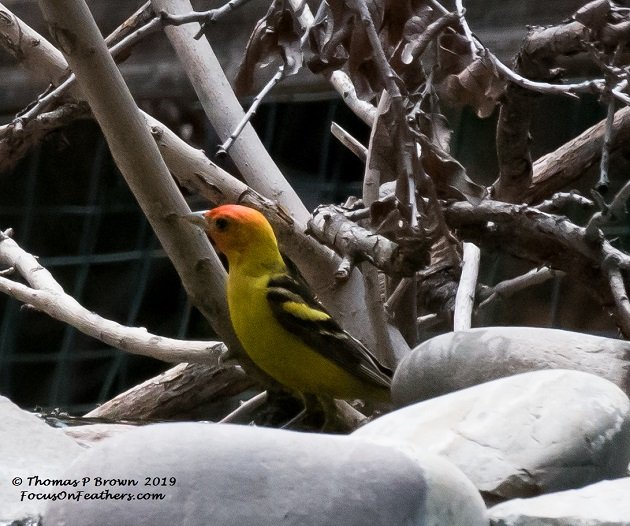 There is a good year round population of White-breasted Nuthatches to visit the feeders.
Here is the complete list of birds that I was able to see while at and around Santa Rita Lodge area.
Broad-billed Hummingbird,
Rivoli's Hummingbird,
Black-chinned Hummingbird,
Rufous Hummingbird,
Arizona Woodpecker,
Sulphur-bellied Flycatcher,
Western Wood Pewee,
Western Tanager,
Bridled Titmouse,
House Finch,
Yellow-eyed Junco,
Mourning Dove,
White-winged Dove,
Lesser Goldfinch,
Common Raven,
Turkey Vulture,
Gray Hawk,
Wild Turkey,
Mexican Jay,
Ladder-back Woodpecker,
Black-headed Grosbeak,
Blue Grosbeak,
Varied Bunting,
Hooded Oriole,
Elegant Trogon,
Acorn Woodpecker,
White-breasted Nuthatch,
Brown-crested Flycatcher,
Ash-throated Flycatcher