On the weekend of September 17 to 20, 2009, many hundreds of bird watchers will gather at Lakeside, Ohio for what will surely be the highlight of the birding year…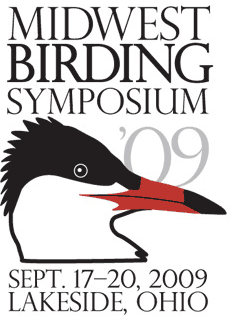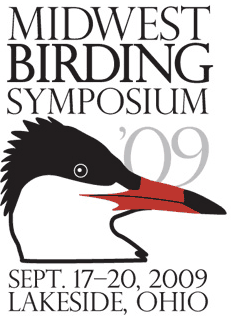 That's right! Our friends at Bird Watcher's Digest and The Ohio Ornithological Society have been hard at work to make the 2009 Midwest Birding Symposium the most important birding event of 2009. This event will really be a blast with a potent roster of guides and speakers matched only by the birds themselves.
I'm particularly excited about the Midwest Birding Symposium because I'll be giving a presentation on bird and nature blogging, a presentation I hope will be attended by lots of real live bloggers. We've put out the call on the Nature Blog Network to make this a blogger convocation. But don't think this is just for bloggers; if you read 10,000 Birds, I hope to meet you there!
So commit to the 2009 Midwest Birding Symposium. Be sure to take advantage of the Early Bird Special: register before July 15, 2009 and save $20.00 off the FULL SYMPOSIUM PACKAGE.
And if you have room for a second birding festival this fall, you really should consider the Rio Grande Valley Birding Festival. RGV was easily one of the highlights of 2008 for me. You'd be hard-pressed to find more exciting birds or friendlier folk in the ABA area.