Monarch Butterflies, as they do every fall, are heading south for the winter.  Along the coast one can see pretty big numbers of them, especially on days when wind out of the north carries them to the shore.  I am always amazed by long migrations, but it is usually birds I think of when considering long-distance migrants.  To me, it is even more amazing that something as fragile as a butterfly can fly thousands of miles to a place it has never been and survive the winter.
On the last day of September Daisy and I were celebrating ten years together and we headed out to the coast to enjoy the waves and sand on a weekday when the crowds were sparse.  Many monarchs were moving through, and quite a few of them were pausing to refuel from what is likely Seaside Goldenrod.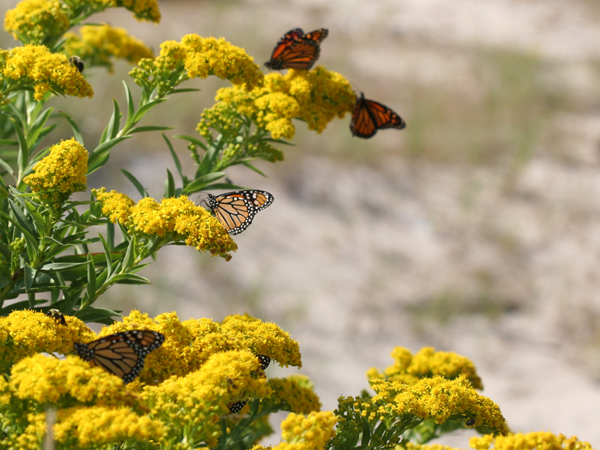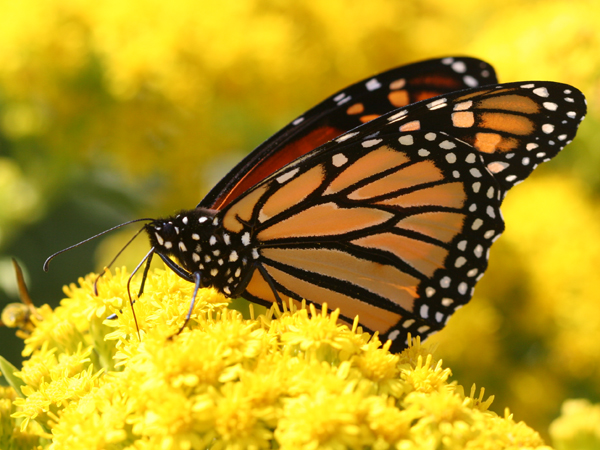 Of course, monarchs feed on many more flowers than just goldenrod: here is a shot of one feeding on what I am pretty sure is Common Fleabane (can you tell that botany is not my strong suit?) at Jamaica Bay recently: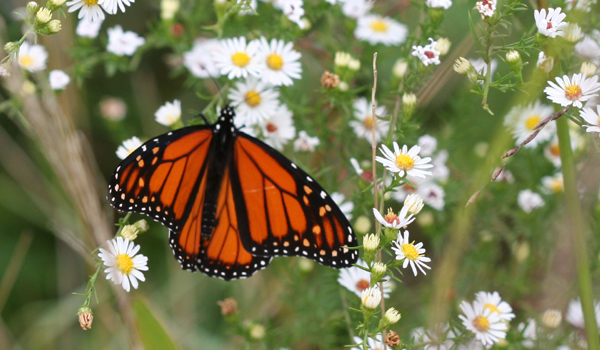 The hazards of migration can not be underestimated: even a butterfly like the monarch that gains toxicity by feeding on milkweed when it is a caterpillar can be predated.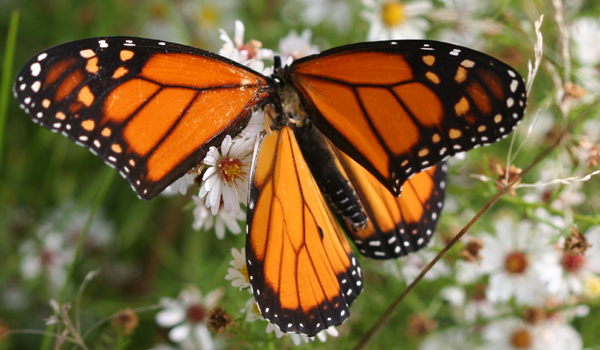 So get out there and get looking for Monarch Butterflies: you don't want to have to wait until spring!