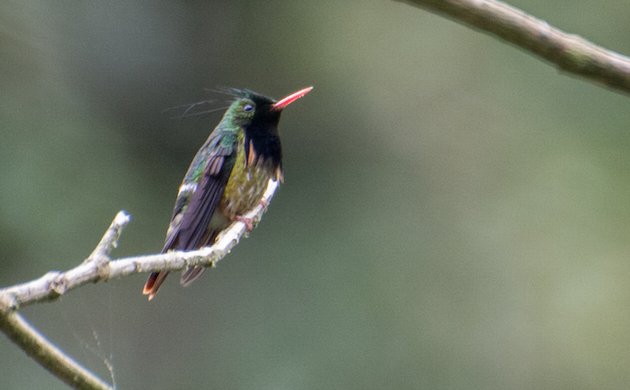 I recently returned from a twelve day birding tour of Costa Rica with Lifer Tours guided by an incredible birder, David Rodriquez. I began the trip with a rather long drive from the airport hotel in San Jose to Punta Uva on the southern Caribbean coast for a couple of "free" days before joining the actual tour. One of the obvious sights on the way down were large pendulous nests hanging from several tall trees.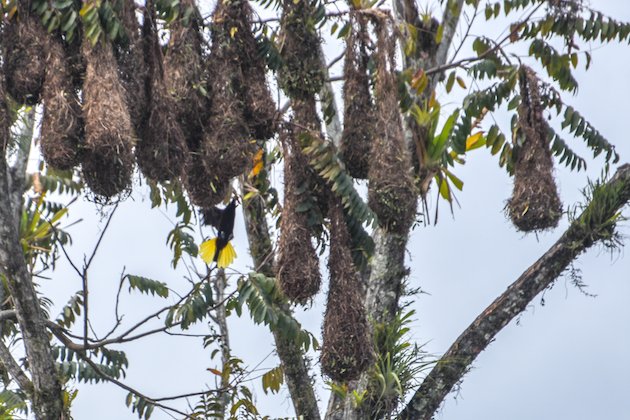 You can see the bright yellow tail feathers of the occupants – Montezuma Oropendola (Psarocolius montezuma). To give you an idea of the size of those nests, the Oropendola is a 20 inch bird!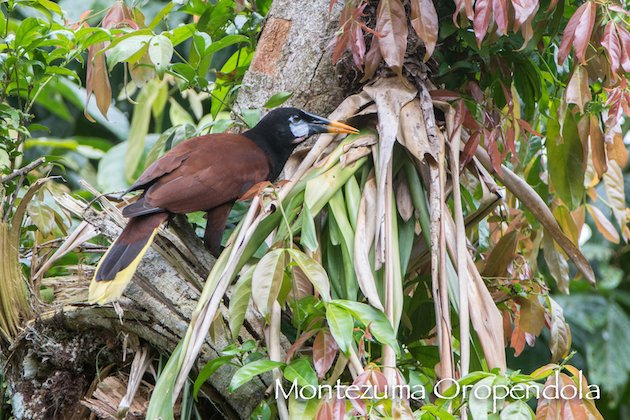 Continuing down highway 32, before reaching the Caribbean Coast, we were stuck in traffic caused by several big rigs approaching the container yards just short of the port in Limon. Of course my main objective for this entire trip was to locate and photograph the birds of Costa Rica. To my surprise and delight, a species I had been trying to get decent photos of for quite awhile was hovering right above the car as we were stopped in traffic. I was able to snap some decent shots of this White-tailed Kite (Elanus leucurus) before continuing south.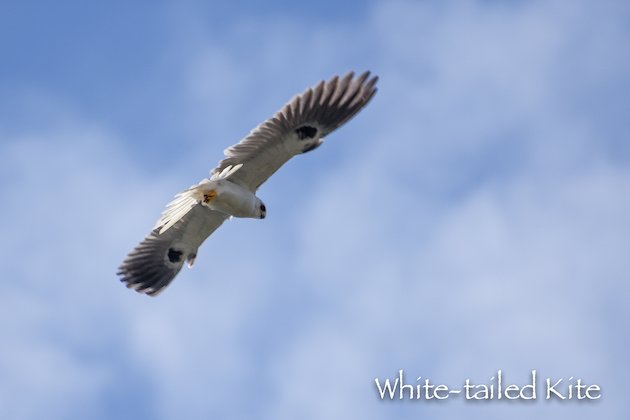 I spent the first couple of days in the upper room of a quaint country hotel with individual bungalows called "Olguita's Place" in Punta Uva. This is the view from my deck.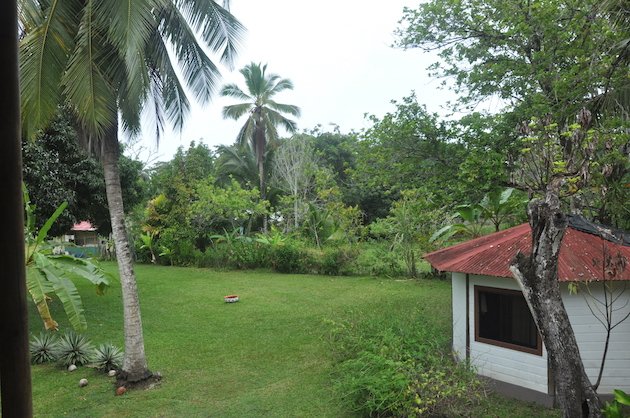 The next morning I woke to birds singing in the trees and a whole new world of "lifers," starting with the a Bananaquit (Coereba flaveola) twittering in the tree next to the deck.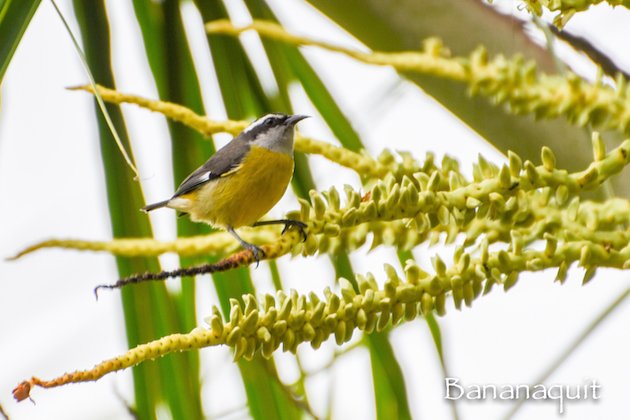 There are many warblers that migrate through Costa Rica. Olguita's property showed me a migrating Chestnut-sided Warbler (Setophaga pensylvanica) on my first day in Costa Rica.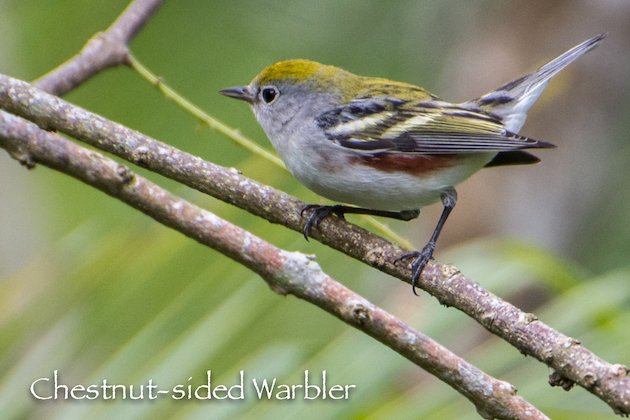 Of course we have the little Brown Creeper here in the US, but in Costa Rica they have several Woodcreepers, most are twice the size of our Brown Creeper. This Northern Barred-Woodcreeper (Dendrocolaptes sanctithomae) was climbing a nearby tree gleaning insects as it went.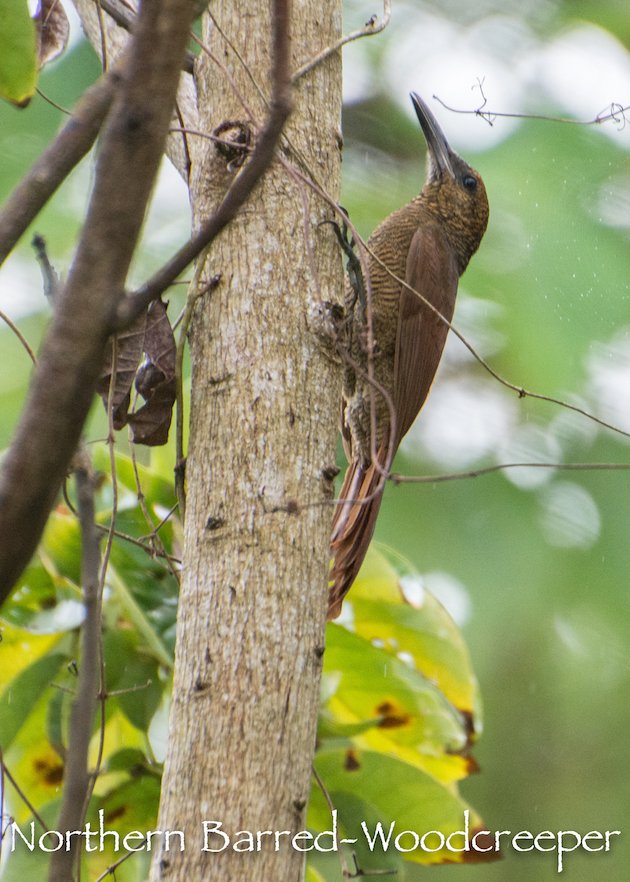 Of course we all know that Costa Rica is loaded with hummingbirds. A bit of drizzle on the second morning allowed a Rufous-tailed Hummingbird (Amazilia tzacatl) to perch and preen for several minutes in the trees.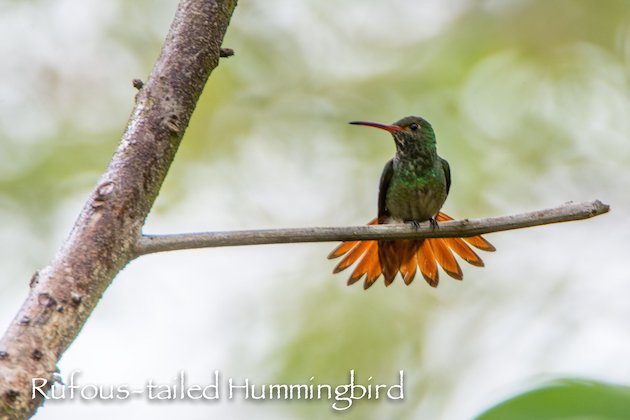 The uncommon hummer at the top of this post is a male Black-crested Coquette (Lophornis helenae). Unfortunately I accidentally deleted the good close-ups I took of this bird; however, our excellent guide and master digiscoper, took this incredible shot of this gem.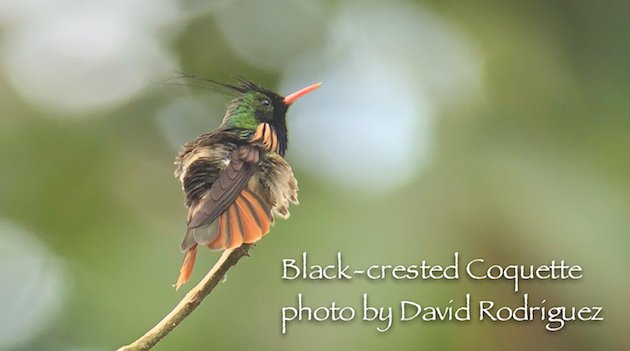 Stay tuned for future posts from Costa Rica. We did spot 220 species 😉