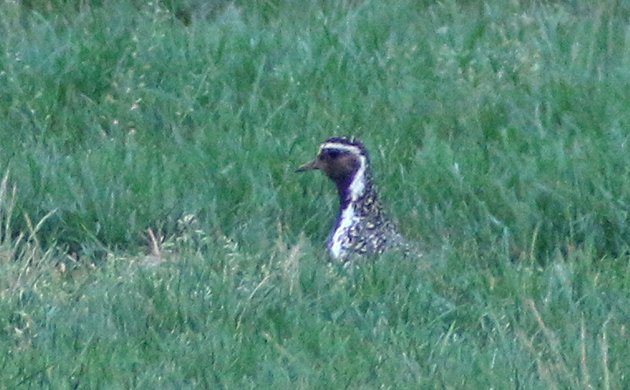 Yesterday, Saturday, 19 July, an apparent European Golden-Plover was found in a sod field in western New Jersey in Pittsdown, which is in Hunterdon County. It was photographed by Alan Mart and the bird later took off not to be refound. Fortunately, some able and capable birders refound the bird early this morning and reported it to the listservs so I abandoned my fruitless seawatch on the coast of Queens, hopped in my trusty Ford Focus, and raced west through Brooklyn, Staten Island, and across New Jersey.
When I arrived on the side of the proper road in Pittstown it was pretty easy to figure out where the bird was. There was, after all, about $30,000 worth of optical equipment pointed at it. Apparently, the third record of this bird in the eastern United States and the first in New Jersey was enough to get the twitchers twitching! Though the bird stayed pretty far out in the field the views were good and everyone who arrived in time was satisfied with their looks. Woe to the birder who slept in a bit though, as at shortly after 9 AM the plover took off and, as of yet, it has not been refound.
Of course, while I was there I digiscoped the heck out of it and even took some video. It was a very satisfying addition to my ABA list though it was not a new addition to my life list because I did spot some of this species seven years ago in Germany.
The only disappointment on the twitch was my failure to find the Neotropic Cormorant which has spent months nearby. Oh well, I guess I will need an excuse to go back to Hunterdon County again some time…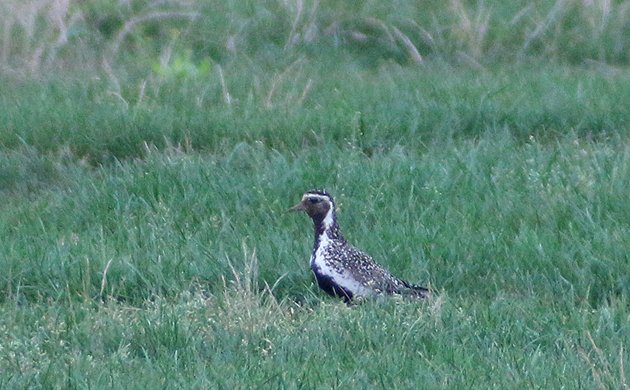 New Jersey's first European Golden-Plover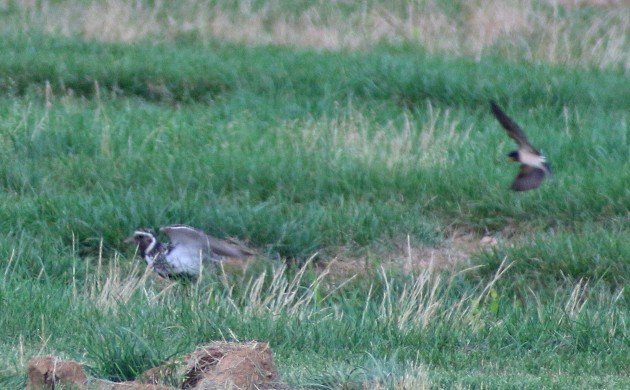 For some reason this Barn Swallow really did not like the plover.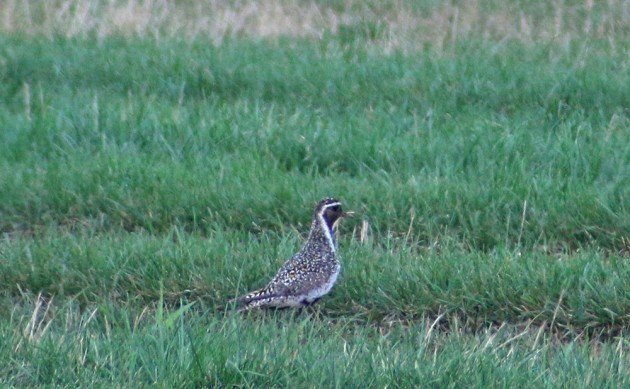 Seeing a shorebird for the first time in seven years and having it be a new bird for the ABA is a great combination!
…