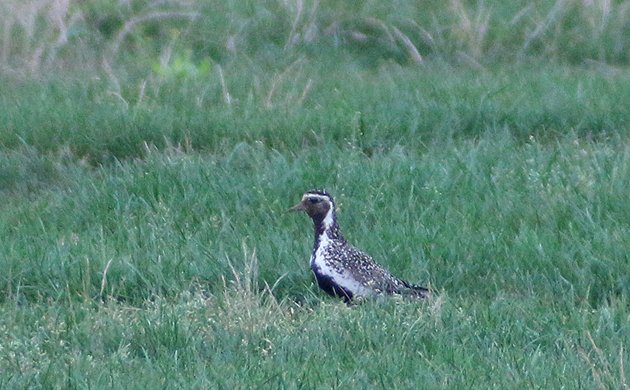 This is an interesting time of year when people are coming and going while birds mostly sit still. Except, of course, that some birds are also coming and going too. The trick is to make sure your path crosses those of the right birds at the right time.
While it was neither the rarest or most interesting bird I saw this weekend, the Eastern Bluebird that flew over my car as I drove through Virginia has to take Best Bird of the Weekend honors just because it will be my third blue bird in a row. How do you like my odds of finding a different blue bird next weekend? Maybe I'll have to leave the country! Corey's Best Bird of the Weekend was a wonderful bird to twitch. New Jersey's first European Golden-Plover, which was found in Pittstown on Saturday, stuck around for Corey to chase on Sunday. Now that's a rarity worth seeing!
How about you? What was your best bird of the weekend? Tell us in the comments section about the rarest, loveliest, or most fascinating bird you observed. If you've blogged about your weekend experience, you should include a link in your comment.