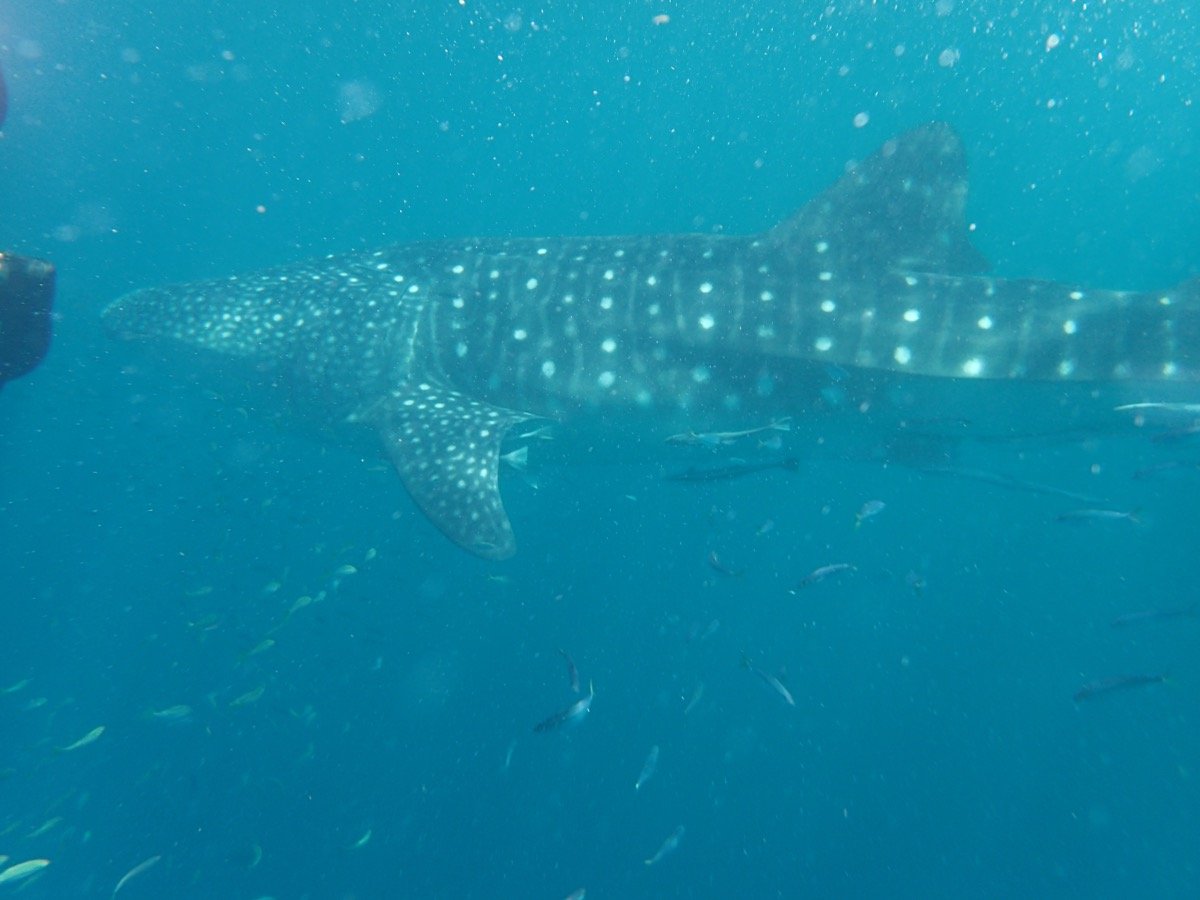 Ningaloo Reef in Western Australia is one of the premier marine wildlife destinations in the world. The long reef is home to an annual coral spawning event that attracts enormous numbers of charismatic marine megafauna, from whales to Whale Sharks and Manta Rays. The carefully managed ecotourism industry this attracts, and the intact reefs (especially compared to the unfolding tragedy on the other side of Australia) make it a must do destination.
The purpose of our trip up Western Australia's coast was to allow Mum to celebrate her significant birthday milestone of turning 40 by swimming with whale sharks. The trip was a day one, with the boat leaving the dock early in the morning and a brief stop on the way among sheltered inner reef waters to test our snorkeling skills. Sharks are found by spotter planes, and then punters are dropped in front of them to witness a fly-by of a lifetime followed by a desperate swim to keep up with them as long as possible. Needless to say it's amazing and exhausting!One one of the swims I even had a small and curious Silky Shark swim past, a lifer shark for me!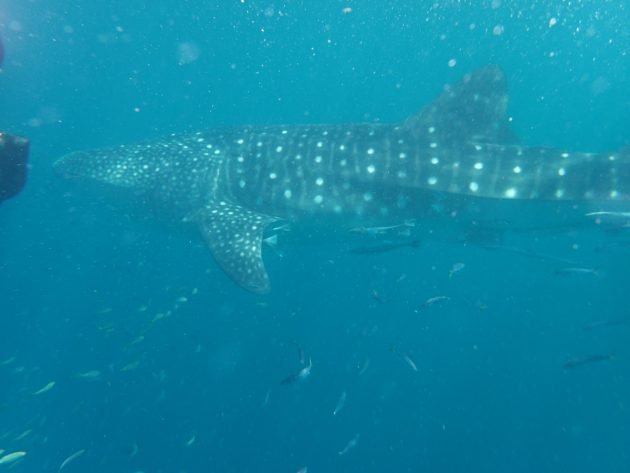 Whale sharks are amazing!
After the whale sharks we moved back into the inner reef, where most people snorkel again amongst the corals and fish but I elected to pay more and dive, and also rent a camera to share some pictures!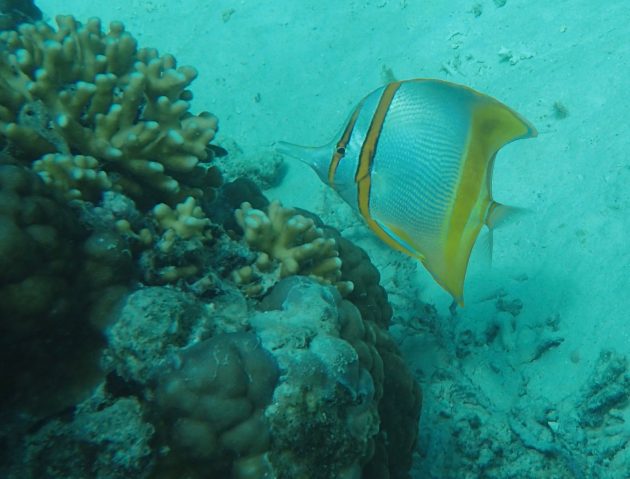 A coralfish (not sure which) which is a type of butterflyfish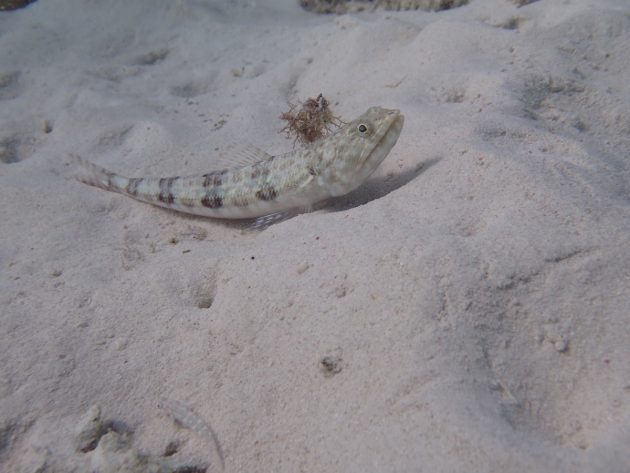 A lizardfish of some kind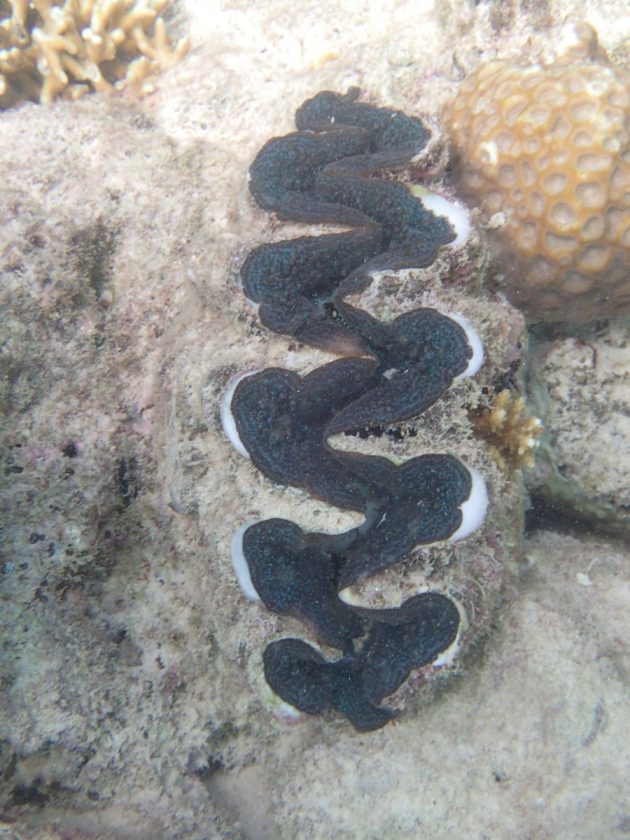 Giant clams!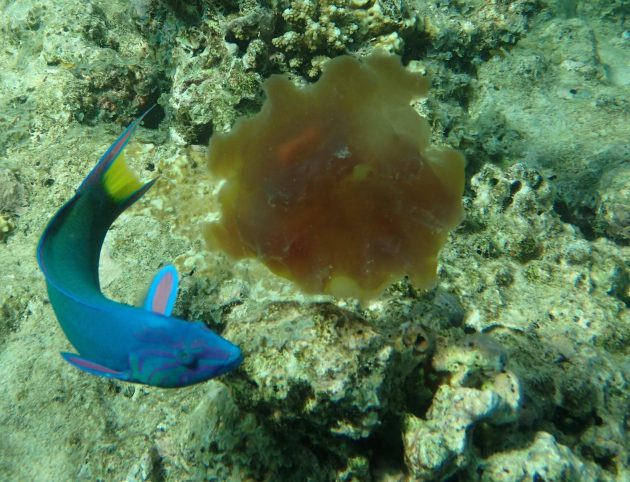 A Moon Wrasse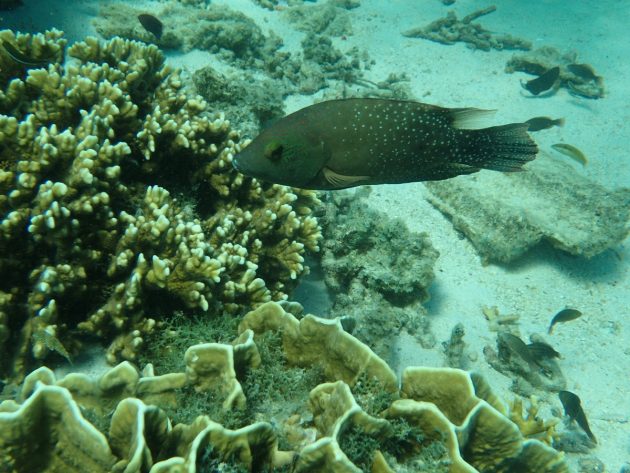 Another wrasse, this one a White-dotted Maori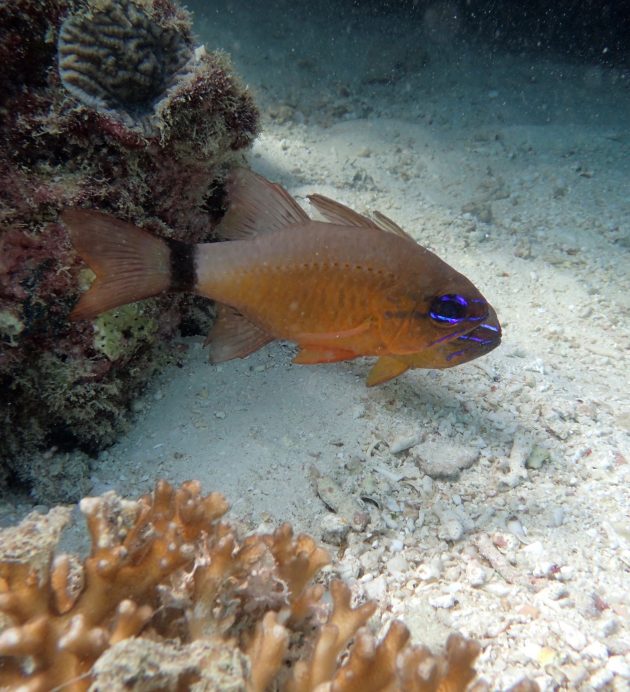 Some Ringtail Cardinalfish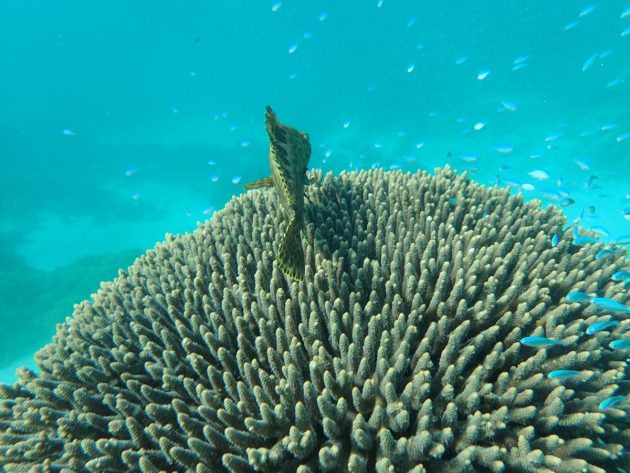 A grouper of some kind, on a magnificent coral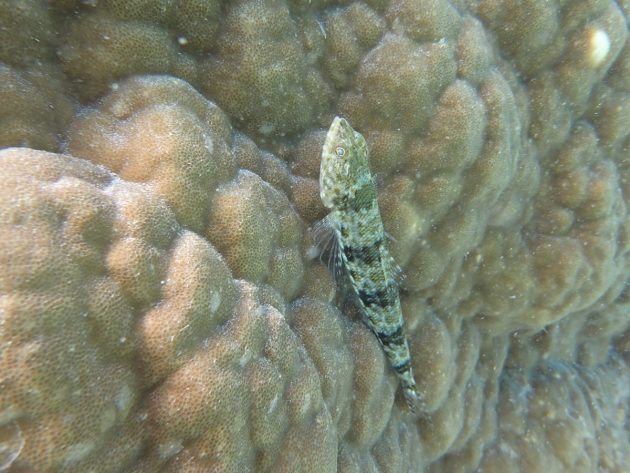 Another lizardfish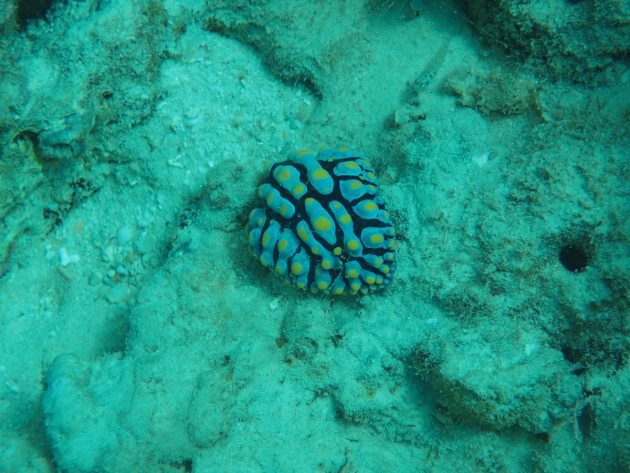 An intriguing invert.
Coral reefs have a bewildering array of things to see, and camera rental is a good way to preserve memories and learn your reef organisms, or at least start to do so!