It is not bird bloggers but birds that Suzie Gilbert spends her time rehabilitating. Despite the fact that some of us could use a twelve-step program to kick this birding addiction, Suzie, our newest beat writer here on 10,000 Birds, will not be treating us. Well, she won't be treating us for our birding addiction but she will be treating us to tales of bird rehabilitation every other week starting tomorrow.
She will be a great fit on 10,000 Birds and I ask you all to give her a warm welcome (and feel free to ask her about those robin eggs that it seems like half of North America wants to know what to do with).
Suzie Gilbert first came to our attention here at 10,000 Birds when she published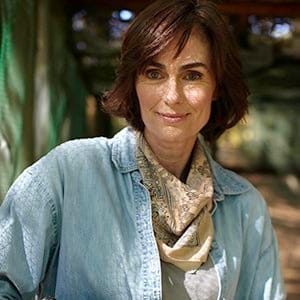 Flyaway: How A Wild Bird Rehabber Sought Adventure and Found Her Wings in 2009. She is also the author of Hawk Hill which was published in 1996. Suzie wrote a marvelous guest post, Wild Bird Rescue 101, for 10,000 Birds back in September of 2009 and we are pleased to present her posts on the "Bird Rehabilitator Beat" every other Friday morning. You can visit Suzie's website here.
Suzie Gilbert is a licensed wild bird rehabilitator whose shameful secret is that on one occasion (well … maybe more than one) she has received a little brown job, or a fledgling whatever, and has been completely unable to ID it. Luckily, she has birder friends who will rush to her aid, although she must then suffer their mockery.Suzie runs Flyaway, Inc. out of her home, and has been caring for injured and orphaned wild birds for 20 years. Why go birding when you can just stroll through the house? Honestly, though, she is wildly envious of birders and their trips to exotic locales. Meanwhile, she is also a freelance writer in New York's Hudson Valley, and is the sole parent of two teenagers. Never a dull moment.
…