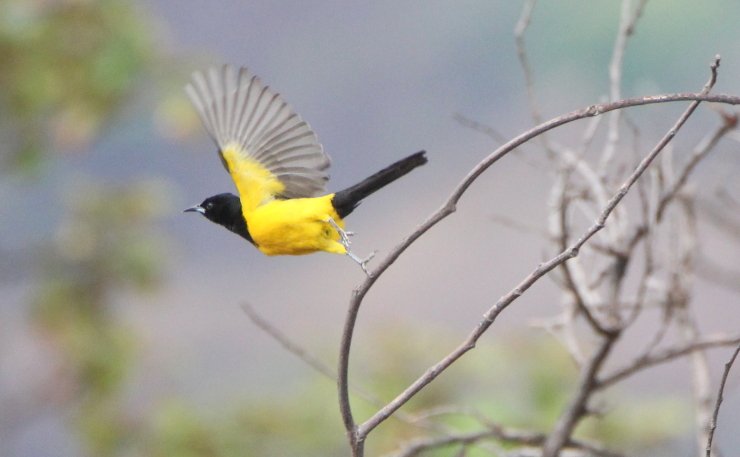 Well, I managed to stick it out for six weeks. Six and a half weeks, to be precise. When our local government called for Michoacán's residents to stay at home, I said goodbye to some 250 regional species, and shut myself in at home with the other 30 that regularly visit my neighborhood. I stayed there as it became increasingly clear that the government guidelines were being honored much more in the breach than in the observance. I stayed home when it became clear that no fines or punishments were being applied. (There is actually a semi-humorous column in our local newspaper entitled "You Can Do Whatever You Want; After All, No One Will Do Anything to You".) But once the government announced the first stage in reopening on June 1st, no matter how prematurely, I knew I was going to head back to one place that I know is virus-free: the hills.
My first outing, to El Temascal, was acceptable but gave me no surprises. It was, to tell the truth, a bit of a letdown, after having waited for so long. But the following Monday I went back to the area of a tiny town called La Escalera (the Stairway), which I had first explored only a couple of weeks before our complete lockdown began. My big surprise, that day in March, was a glorious sighting of a Lesser Roadrunner. This time, the surprises were several, and also very enjoyable.
Like many of my favorite sites these days, La Escalera sits on an ecotone, in this case, the border between pine/oak forest and tropical thorn forest. For this reason, it offers both highland species, such as the Black-headed Siskin and White-throated Thrush, and lowland species, like the Squirrel Cuckoo and Sulphur-bellied Flycatcher. And on this particular trip, I could see all these species on a single kind of tree.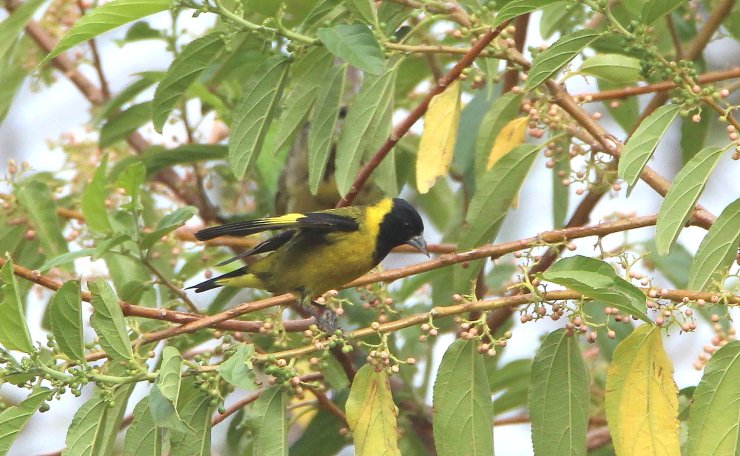 Black-headed Siskin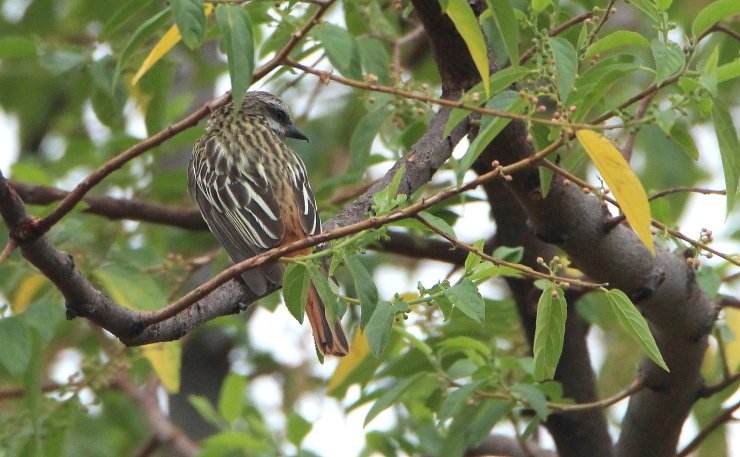 The Sulphur-bellied Flycatcher is one of the relatively few birds that winter in South America, but fly no further north than Mexico for the breeding season.
I'm no expert on tree ID, but as far as I can tell, the trees in question are Jamaican Nettletrees, Trema micanthra. They were covered with small pink fruits, and the birds were clearly coming from miles around to eat them. And what species! Along with the above species, there were also Brown-backed Solitaires, Hepatic Tanagers, Orange-billed Nightingale-Thrush, Northern Beardless-Tyrannulets, Greenish Elaenia, Nutting's and Dusky-capped Myiarchus Flycatchers, and Rusty-crowned Ground Sparrows. Many of these species are normally considered insectivorous, but may have beens consuming the Trema fruits as well. I know for a fact the "Black-eared" Bushtits were.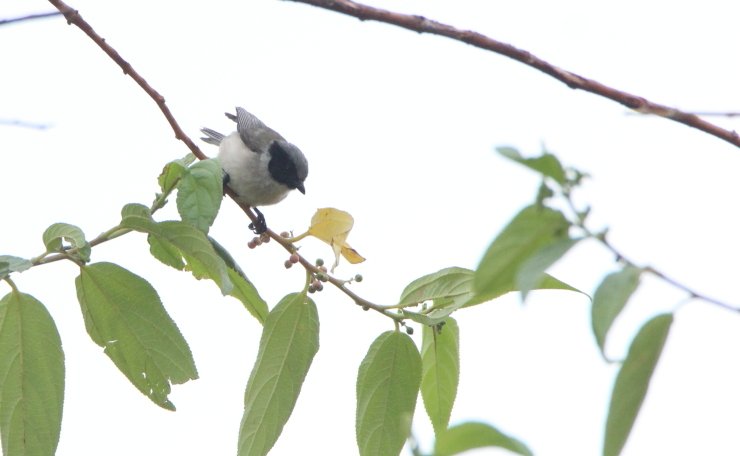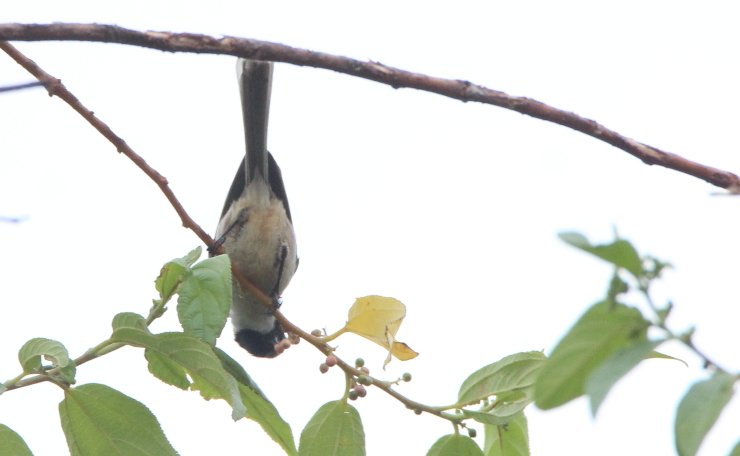 This Bushtit was definitely eating fruit.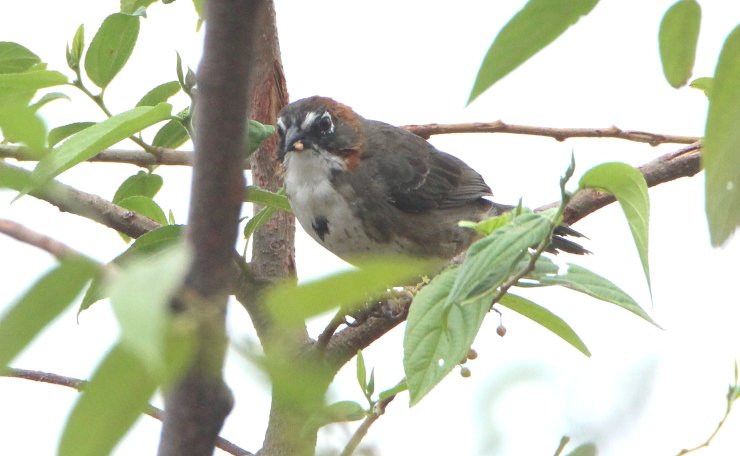 So was this Rusty-crowned Ground-Sparrow.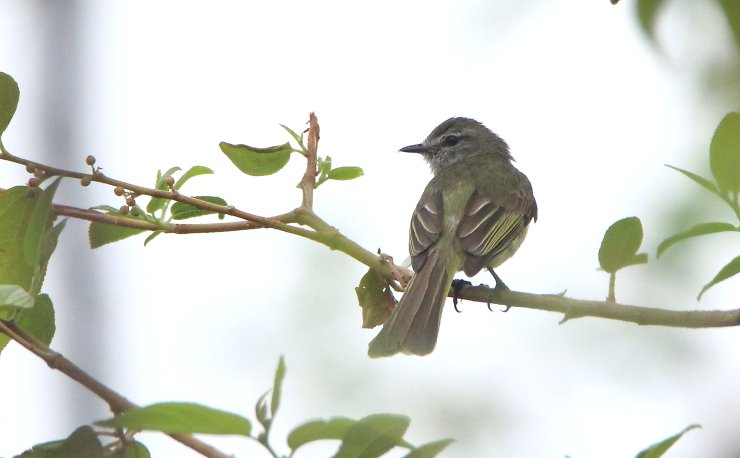 As were the Greenish Elaenias, birds in the Tyrant Flycatcher family.
Other interesting species like Thick-billed Kingbirds, Rose-throated Becards, Rusty Sparrows and West Mexican Chachalacas could all be seen near the Nettletrees. There was even a flock of Banded Quail in a nearby field. I was especially happy to actually see the Chachalacas, since these large birds' raucous calls often ring long distances through lowland and transitional hills, but in Michoacán I rarely see them.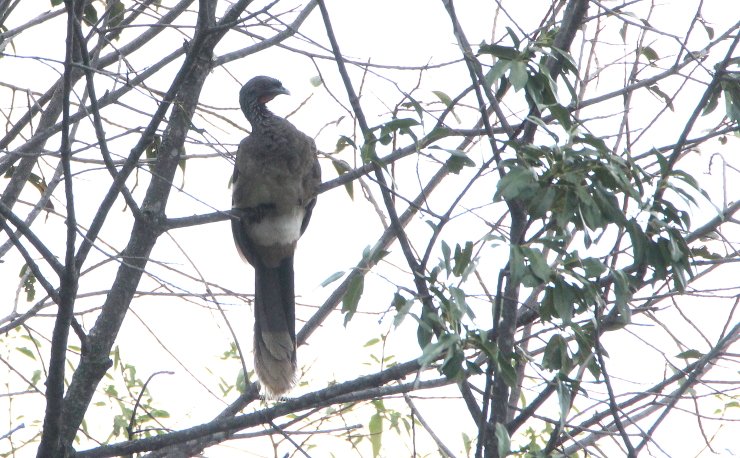 Chachalacas are about 3/5 as long as Wild Turkeys, but much less bulky, and spend almost all their time in trees.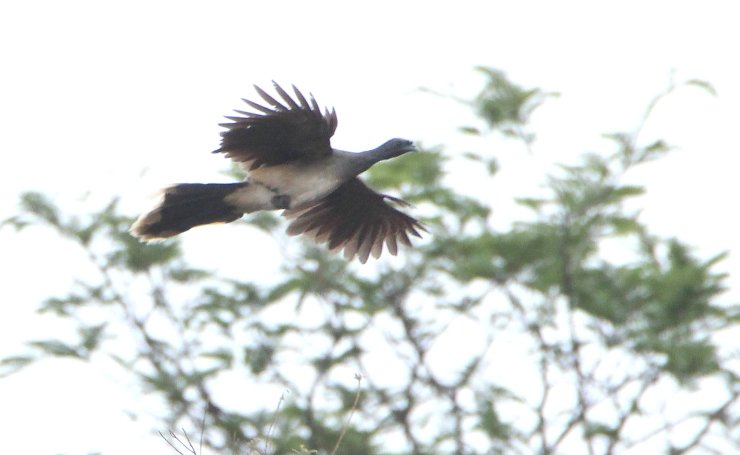 They also fly a lot.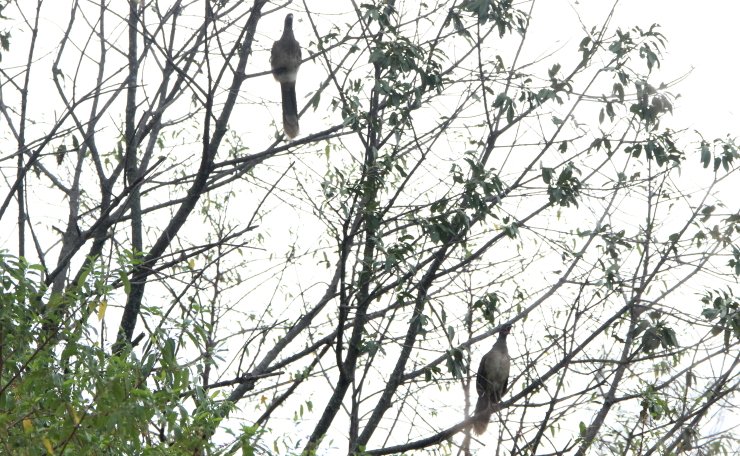 Sorry about the bad lighting in these photos. But not too sorry, because it came with the first summer rains of the monsoon season, which were overdue, and very welcome.
The Rusty Sparrow can be seen in much of Mexico and Central America. It looks like a Rufous-crowned Sparrow on steroids:
A Black-vented Oriole put on a nice show near the Nettletree grove. After a couple of minutes, it flew away, gifting me the shot shown at the start of this article. Like many of the species shown or mentioned in this post, the Black-vented Oriole is a semi-endemic, although its range does extend into Central America.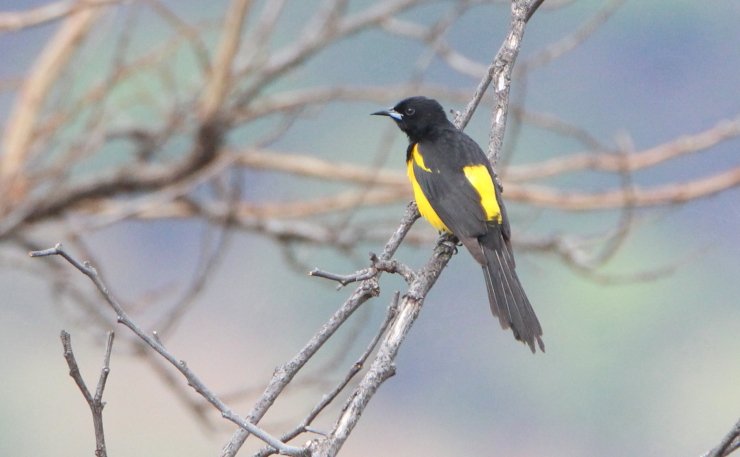 A Streak-backed Oriole could be seen weaving its long, pendulous nest, while a Bushtit nest was already finished. Both are impressive feats of engineering.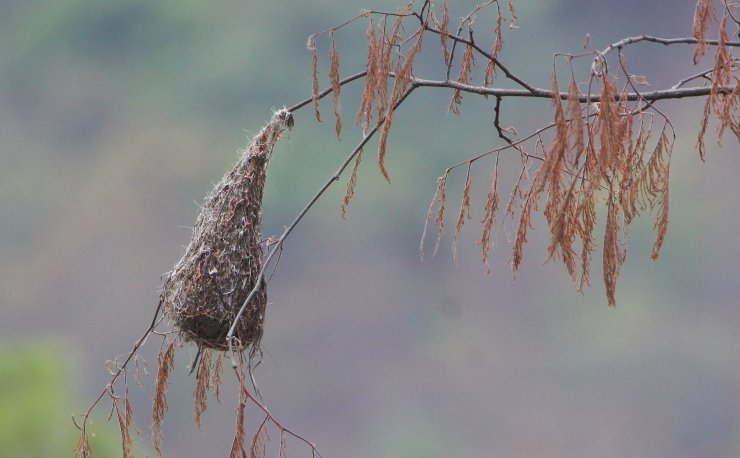 I already mentioned that there was a Squirrel Cuckoo on the Nettletree. But I will close with a photo of a second Cuckoo on an Acacia that was just leafing out for the rainy season, because I loved how the pink foliage complemented the color of this beautiful species: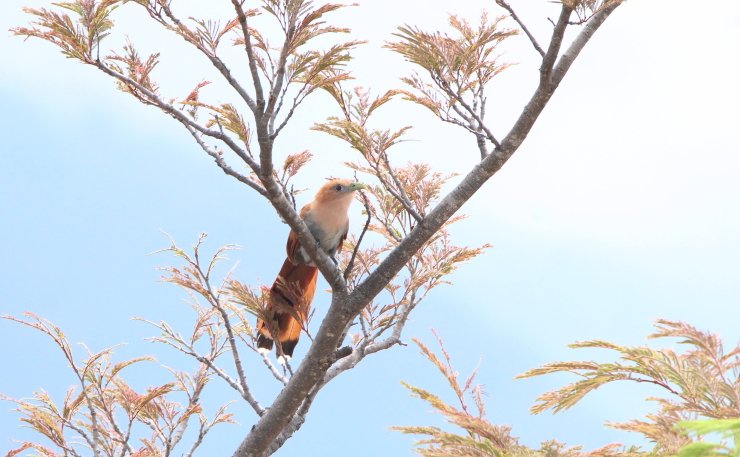 May the road rise to meet you!