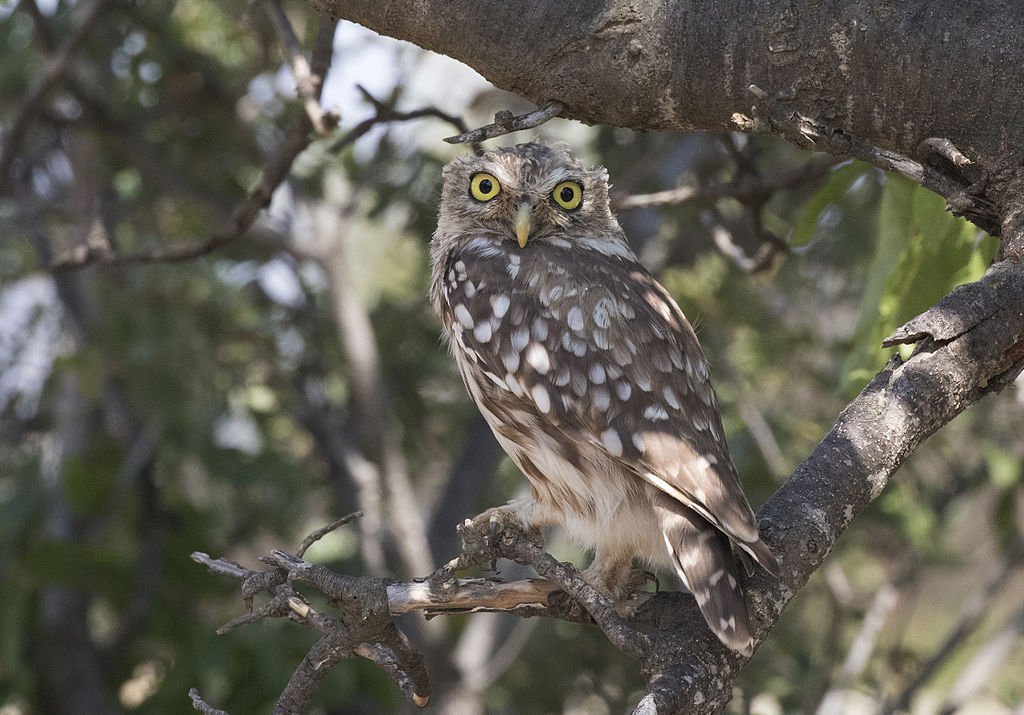 Will the post-corona world become a different place? I don't think so. My country, Serbia, is nowadays slowly emerging from the corona-virus grip. Actually, with 50 to 100 newly infected every day, not so much emerging as keeping a low profile. The restrictions are being eased (too) quickly, ahead of the elections which will surely be won by the ruling right-wing party, using every dirty trick from a thick book of dirty tricks. At the same time, they feel this will likely be their last mandate and are biting and kicking like a cornered beast.
Still, the ease of restrictions allowed me to escape some of the elections campaign torture through the media and exchange it for the soothing sensation of being in a deep and damp conifer forests in the rain. Forest bathing? It was raining almost every day, but in short outbursts intersected with bright sunshine. Mistle Thrushes and Eurasian Bullfinches took flight from roadside branches, and in the surrounding meadows, Yellowhammers and Eurasian Skylarks were singing their hearts out. I wasn't well prepared and dipped just about every target species, but I was in the forest at 1200 m / 4000 ft a.s.l. and that alone was enough to improve my post-lockdown mood.
A few days later, up and down, I was exploring deciduous hill forests at about 400 m / 1300 ft a.s.l., among singing Eurasian Blackcaps and Blackbirds. Bird therapy? 200 metres / 650 feet lower, amid fields, hedges and rivers, I was surrounded by Eurasian Golden Orioles, Common Nightingales, even a few threatened European Turtle Doves. I was getting up early and making quite a mileage on dirt tracks, spending entire days outdoors, getting tired in a good way.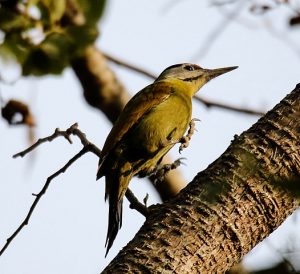 Grey-headed Woodpecker by Krishna Prajapati / Wikimedia Commons
And then, those watery places, like the sugar plant ponds with a noisy colony of Black-headed Gulls, where a single Mediterranean Gull flew through my bins' circle of view. Or a reservoir I visited today, with both Grey-headed and Green Woodpeckers, but the highlight were three young Little Owls exploring their yard, from the chimney and the roof to the fence posts and the lawn. Feathery balls with big yellow eyes, I naively thought of them as true carnivores, but one ate a Cherry Plum (Myrobalan Plum) in front of me, occasionally looking straight into my eyes. Cuteness overload – full stop.
Enjoying digital detox, I got no news of corona-virus, nor of the elections (the first makes me depressed, the second makes me angry). I explored local restaurants, tastes… and local accents. I even concluded that leaving the capital city should improve my health and increase the general quality of my life. Now, what would leaving my country do to my health?
Cover photo: Little Owl by Zeynel Cebeci / Wikimedia Commons