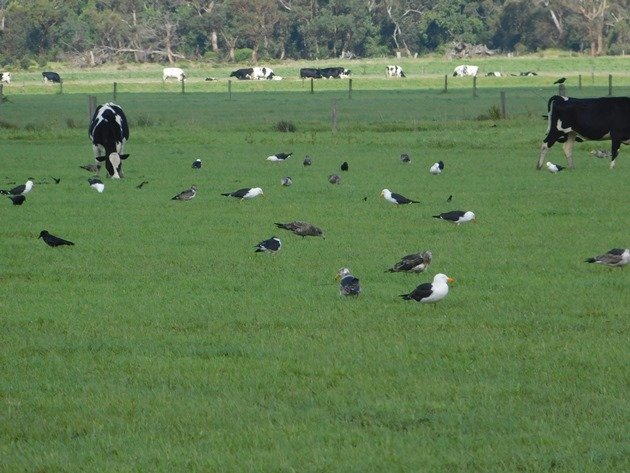 In Broome we only have Silver Gulls, but in the south of Australia there are also some much larger gulls. Pacific Gulls-Larus pacificus are generally found on the coast. However, after rain the Pacific Gulls can be observed among the dairy cows in paddocks close to the coast. The presence of the dairy cows helps you to comprehend the size of these large gulls.
Other birds found among the dairy cows in this situation are Common Starling, Australian Raven and Cattle Egrets. The colours black and white are well represented!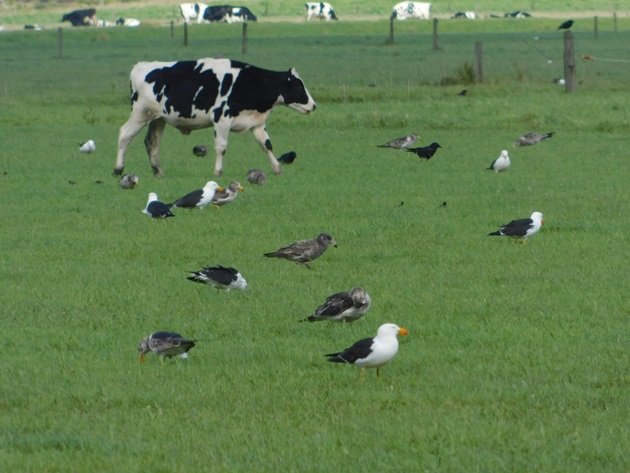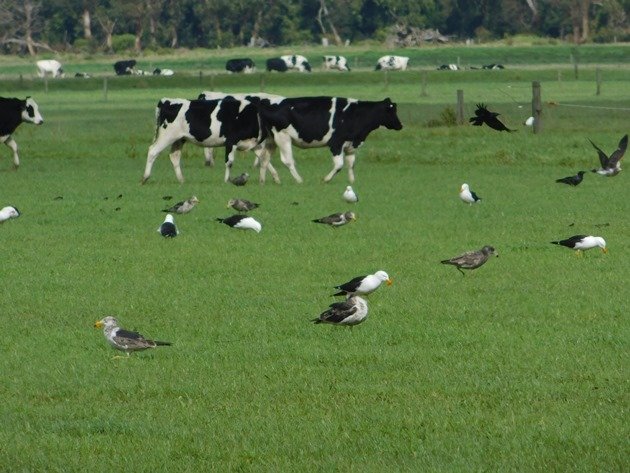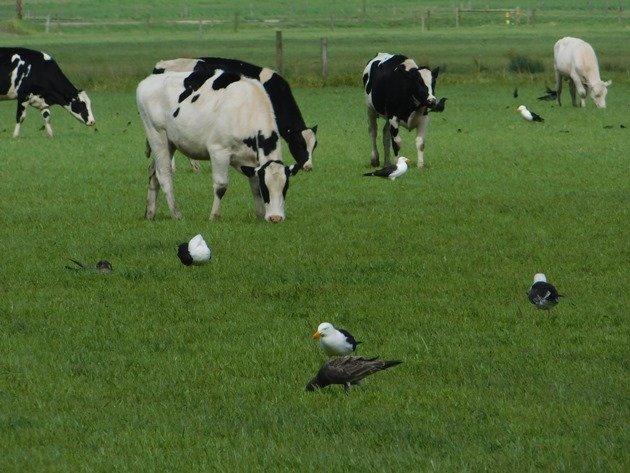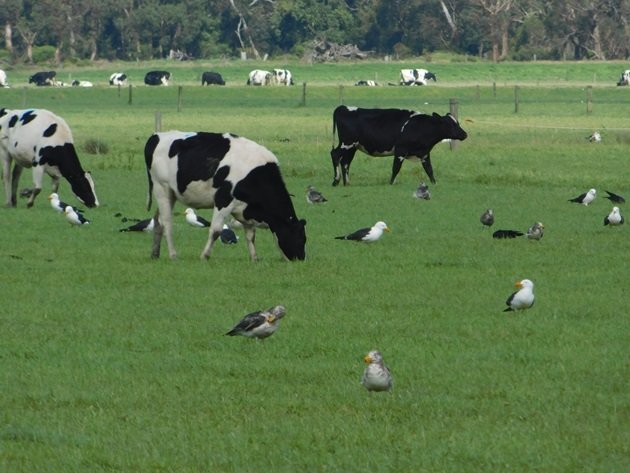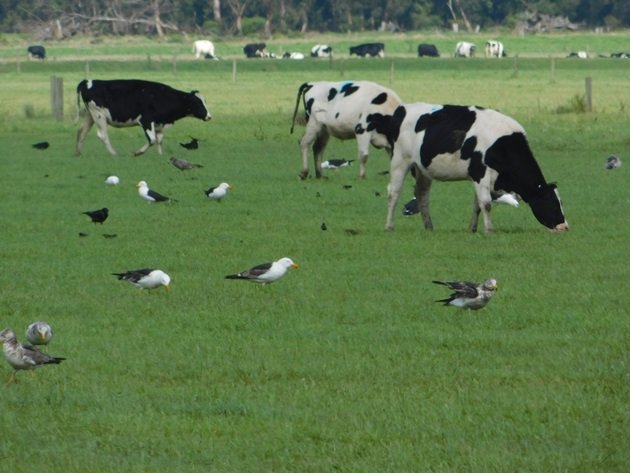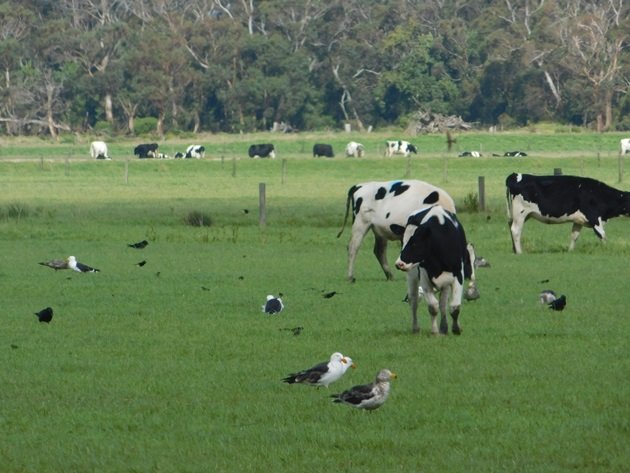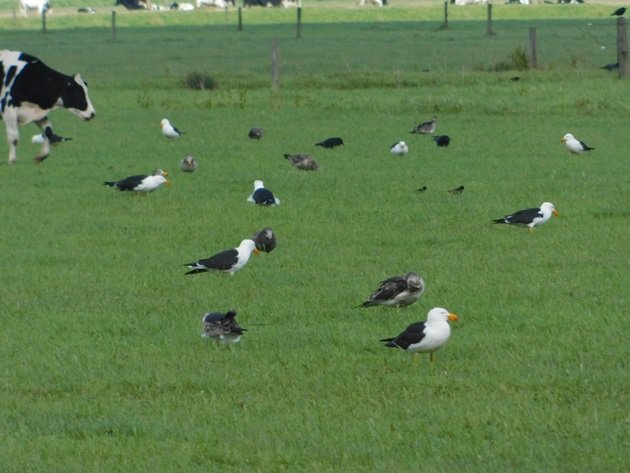 Pacific Gulls and dairy cows
The plumage of the Pacific Gulls changes from grey to the distinct black and white by the time the birds are three to four years old. The distinct red marking on the upper and lower mandible is not present on the similar sized Kelp Gull. The Kelp Gull only has the red colouring on the lower mandible.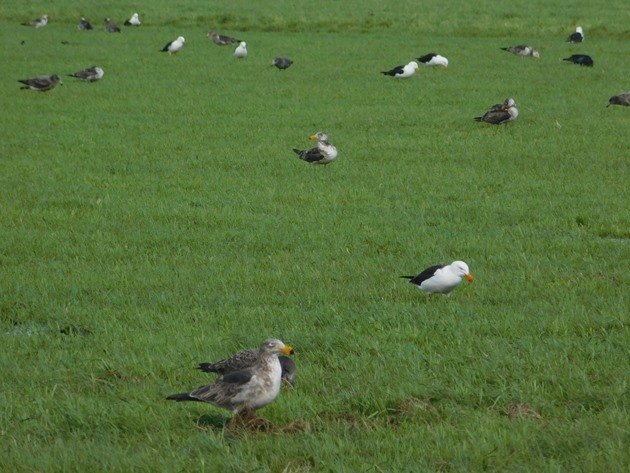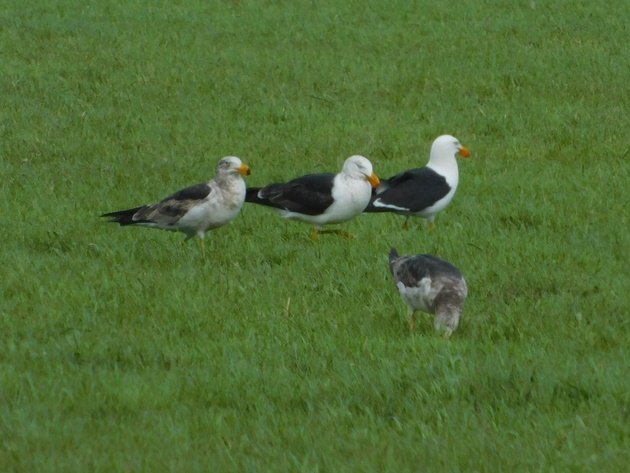 Pacific Gulls of varying ages
The dairy cows appeared quite oblivious to the presence of the Pacific Gulls. As the paddocks dry out the Pacific Gulls return to the nearby coast.
These photos were taken near Toora in Victoria.