Until today the only Painted Buntings I had ever seen were in Honduras. And, despite their absurdly gaudy appearance, I am sad to say that those buntings were not given their due because of the sheer volume of insanely good birds that were there for the watching.  This bunting was different. This was an absolutely gorgeous adult male Painted Bunting in Connecticut in November. Nothing was going to compete with a Painted Bunting in Connecticut in November.  If you find yourself asking why that would be then you have clearly never seen an adult male Passerina ciris.  Here, let me fix that for you.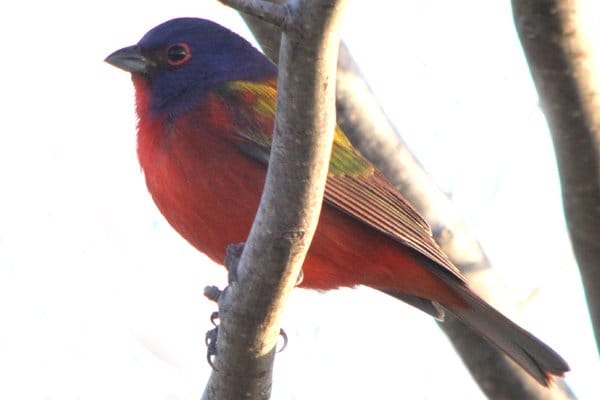 Seth Ausubel, Mary Normandia, and I had a great time joining a bunch of other twitchers in Cove Island Park in Stamford, Connecticut, which astute 10,000 Birds readers will remember from another twitch that I was on a little over a year ago.  And while a Painted Bunting is nowhere near as rare a bird as a Fork-tailed Flycatcher it is still a great bird in the northeastern United States, especially when it is a crimson, indigo, emerald and canary male.  It was a joy to watch and digiscope and it was almost as much of a joy to watch others see the bird.  It is hard to believe that a single bird could have so many brilliant colors but there it is, just waiting for someone to come along and stare with mouth agape.
Speaking of, how about getting some drool on your keyboard?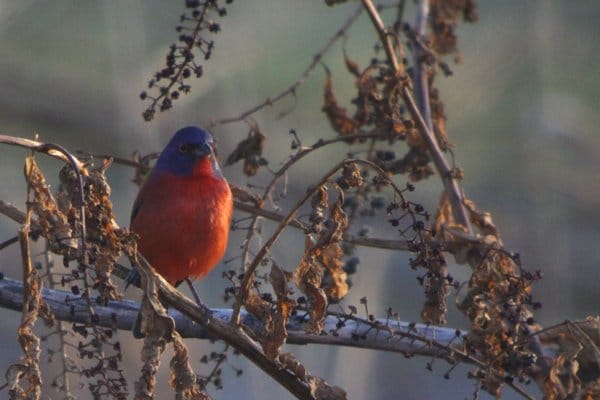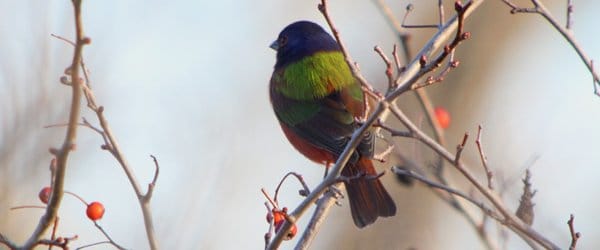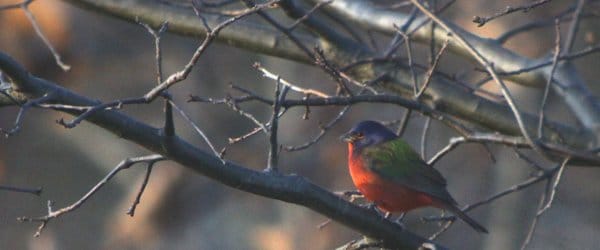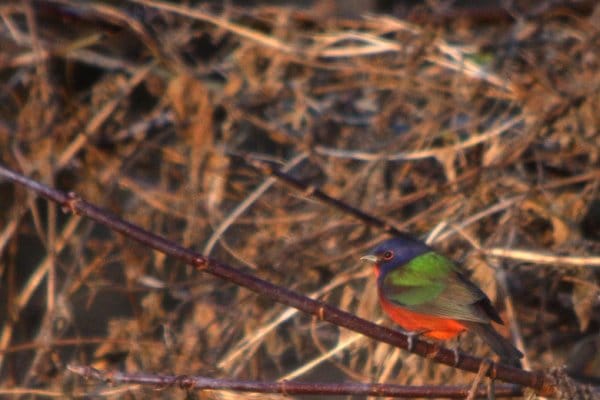 If you liked this post and want to see more great images of birds make sure to check out 10,000 Clicks, our big (and growing) page of galleries here at 10,000 Birds.
This post has been submitted to Bird Photography Weekly #170.  Go check it out!
…