(Check out Part 1 here)
(Check out Part 2 here)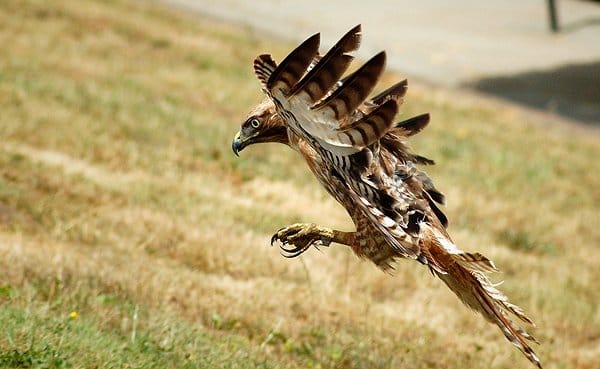 This hawk was a fierce hunter. I've seen young Red-tailed Hawks who just don't have the hang of it, counting on luck of good fortune to present them with a careless gopher or a rare easy meal. Patch was focused and deliberate, consistent and inventive. She ate everything from Rock Pigeons to caterpillars, earthworms to Brewer's Blackbirds, but her staple diet consisted of plump, toothy, charismatic, and abundant Pocket Gophers.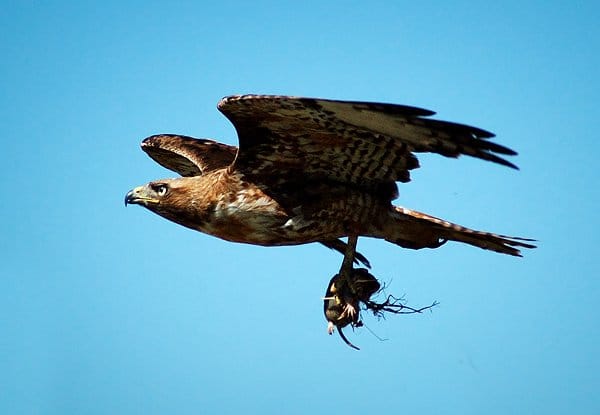 Her determination meant she often grabbed more than just the meal off the ground. Her technique entailed spotting the hapless gophers on the terraced hillside below and swopping down to grab them before they could retreat to the safety of their burrows. On more than one occasion I saw her reach down into a hole to grab her prey, or run across the ground to chase down a gopher that had left the safety of its underground network.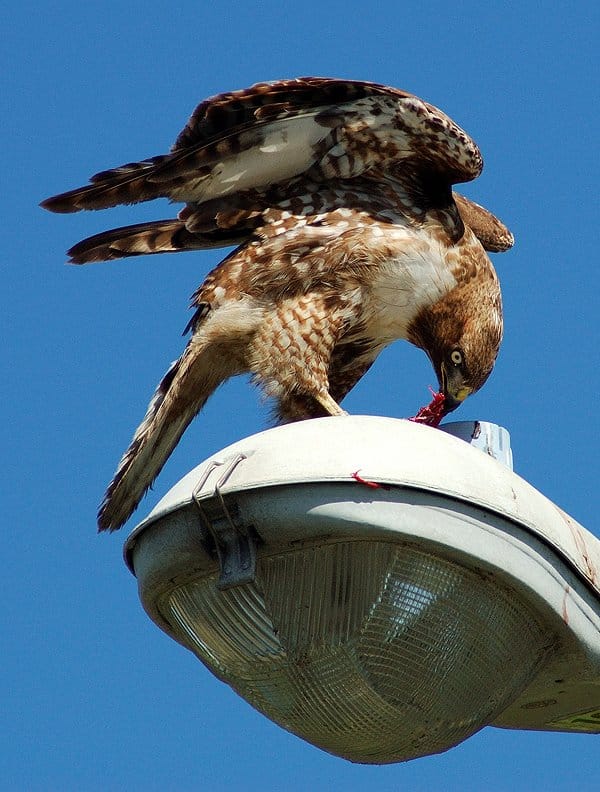 On this occasion Patch had secured a gopher and was dining on a streetlight. During the meal she was mobbed by several blackbirds and an American Robin. She shrugged them off and carried on with her meal. It seemed she was saving the head for last.
Just as she was getting around to finishing, another blackbird flew in and she ducked to evade the attack, dropping the severed gopher head which promptly stuck to the side of the streetlight just out of reach. She stared at the morsel for a minute of two, seemingly frustrated, and then snapped out of it, cleaned her bill and roused then flew off to preen in a tall Cypress tree.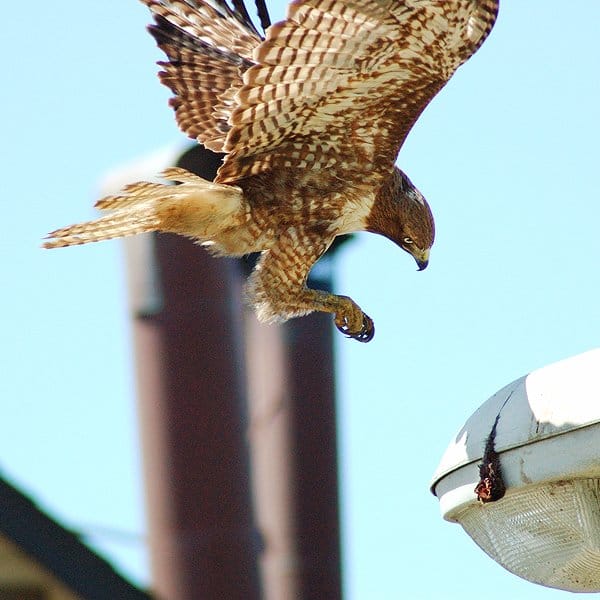 The next day I was following Patch around the park and she came to rest on the Alta Plaza Park sign. After 10 minutes of preening and stretching she turned and looked toward the streetlight where she had eaten the day before. Long stares were followed by her typical range-finding head bobs. Then to my surprise she leapt off the sign and flew toward the light, hovered momentarily…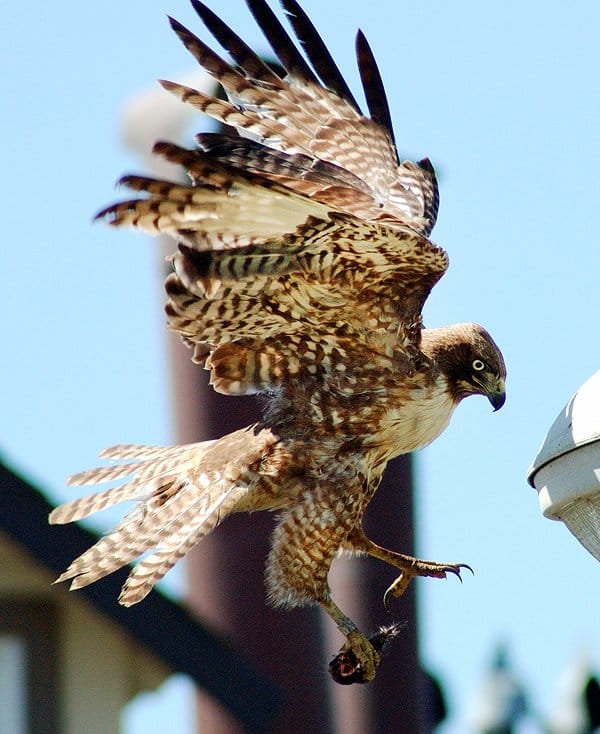 and snatched the gopher head right off the side of the fixture! She had remembered. She had inadvertently cached the food and come back for it in the midst of hunting for other things. It was a remarkable thing to see.
A few weeks later I watched Patch return to a favorite dining tree and pull half of a pigeon out from under a branch. As she picked at the keel I realized she must have caught it the day before… or possibly even earlier. Another example of cacheing but this time it was intentional.

Another revelation came when I discovered she was hunting well into the night. It's possible that streetlights extended the hours she could utilize her exceptional eyesight. Patch would float silently through the darkness and disappear onto the grassy hillside. She would usually find a place to roost after her late meals, calling it quits if she caught anything after sundown.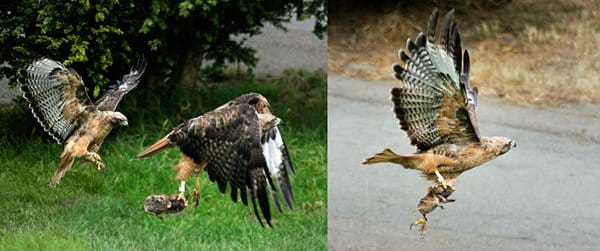 When she returned the following year she had refined her hunting technique. Having been gone for 5 or 6 months, she returned with a new style much less dependent on killing the prey on the ground. There may have been some danger inherent in spending too much time on the ground where she had wintered. Now Patch would reach down and pluck the gophers from the surface of the earth, carrying them wriggling and screeching up into the trees where she would dispatch them.
There will be more on Patch and her transition to adulthood in the next and final installment on December 16th. I'll be in Tanzania when that post appears working on a new topic for January. Stay tuned.