There are advantages to being a "Pelican Partner" for International Bird Rescue! First, you get to tour one of their California centers, you get a special opportunity to see a Pelican getting its final medical exam and numbered leg band, plus you get the honor of releasing one, or in my case, two of their rehabilitated pelicans!
International Bird Rescue is famous for their oil spill response team and saving oiled birds but many of the birds that come to International Bird Rescue's rehabilitation centers (as seen in the video above) are impacted by fishing line and hooks, having ingested and/or been debilitated by carelessly discarded monofilament line that has wrapped around their limbs and wings.
Such was the case with the two juvenile Brown Pelicans I was chosen to release back into the wild. Their release process began with inspecting and banding the birds.
The pelicans heads are covered to help keep them calm while working on them. Here Angela and Isabel begin the banding and inspection of one of the juveniles before crating them for the trip to the release site.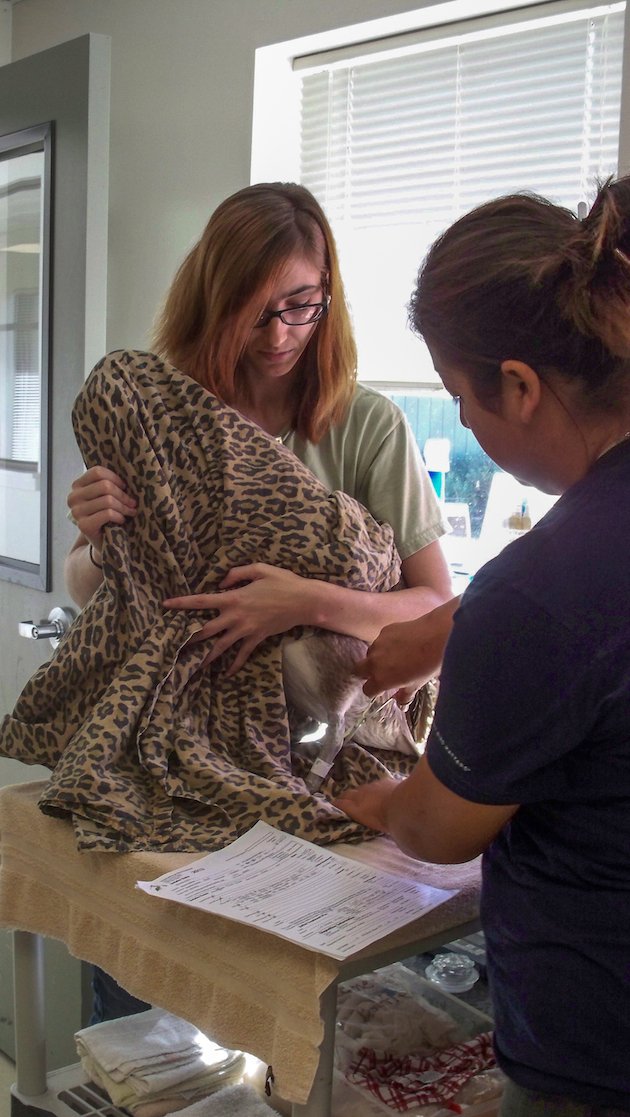 Here they are applying the metal leg band…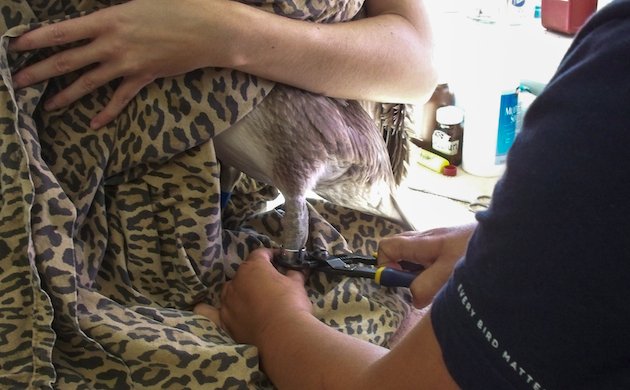 then measuring the bill to discern the gender of the bird (males bills are about 10% longer than females).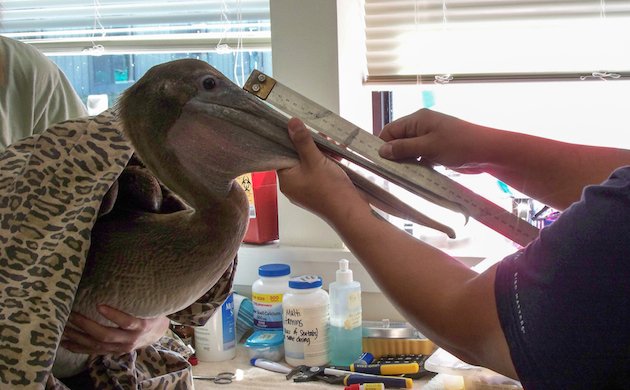 Part of the final inspection is to check the pouch for any problems. As you can see, the pelican's large gular pouch is full of blood vessels and nerves.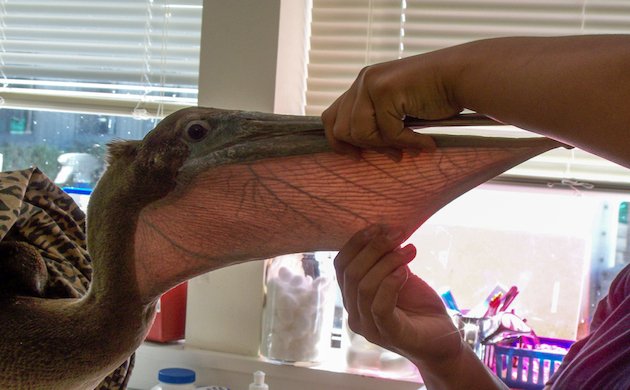 The two juvenile pelicans are then put in a carrying crate for the trip to the release point at Fort Baker in Sausalito. I follow my friend, Volunteer and Outreach Coordinator for International Bird Rescue, Cheryl Reynolds to the release site where we document the event.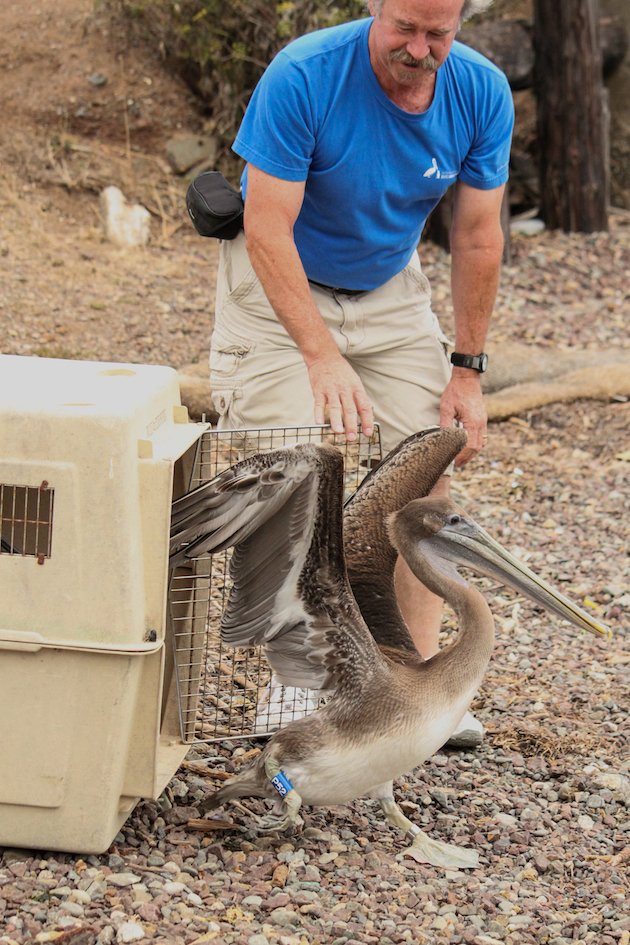 You may notice the conspicuous blue plastic band on this pelican's leg. Since 2009, International Bird Rescue has released over 1,100 California Brown Pelicans with blue bands from their wildlife hospitals! They are currently running their Second-Annual Banded Pelican Contest. If you spot one of these blue banded birds, you can help by reporting it and contribute to this important citizen science project helping the conservation of this amazing species.
Even more importantly, right now you can become a member of International Bird Rescue and double any donation you make! So as Arnold would say, "Do it! Do it now!"
In the meantime, this is a video/slideshow I put together of what was one of the most memorable experiences in my birding life, my International Bird Rescue Pelican Release.