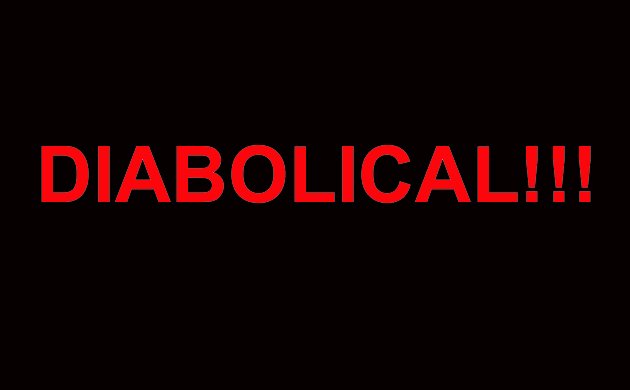 Can you handle it? It is fall, the time of year when wood-warblers are at their most difficult, and I have curated three images of wood-warblers for you to destroy yourself upon, pulling out your hair as you frantically flip through your field guides. The only clues you get on this quiz are that all three images were taken in Queens in the last two weeks and all three pictures are of wood-warblers. Can you guess all three?
As usual, you are to put your answers in the comments. Please identify which image each of your guesses correlates to by number and give the full common name of each bird you are guessing. Good luck! See you in the comments if you dare!
If you don't guess after reading this your binocular strap will break and your expensive optics will shatter on the ground while other birders point and laugh. Just guessing will guarantee you at least one lifer in the next month and guessing all three correctly will move you up several spots in the global birder rankings.
UPDATE – Pictures in which you can easily identify each bird are now at the bottom of the post.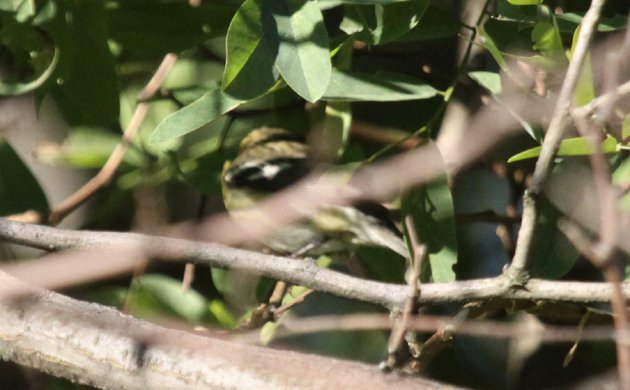 Diabolical Wood-Warbler Quiz Picture 1
Diabolical Wood-Warbler Quiz Picture 2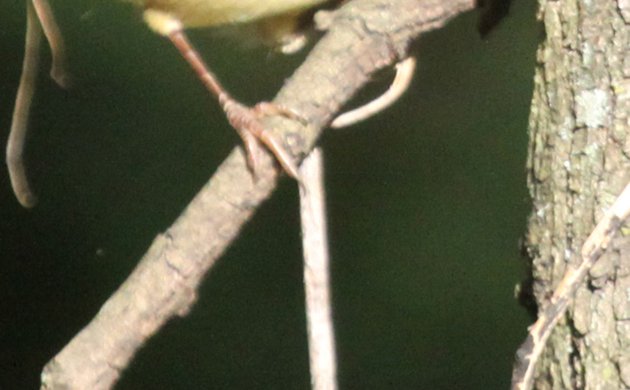 Diabolical Wood-Warbler Quiz Picture 3
For the record, I fear that I made this quiz not quite diabolical enough but it has been so long since I did one that I fear that my diabolical-o-meter might be out of whack. If this quiz proves too easy the next one will consume your soul. (If this does prove too easy for you and want to hurt yourself then feel free to peruse the entire diabolical archive.)
Not-so-great-but-identifiable pictures that give the answers away are below. Click here if you want to skip to the comments without seeing the answers.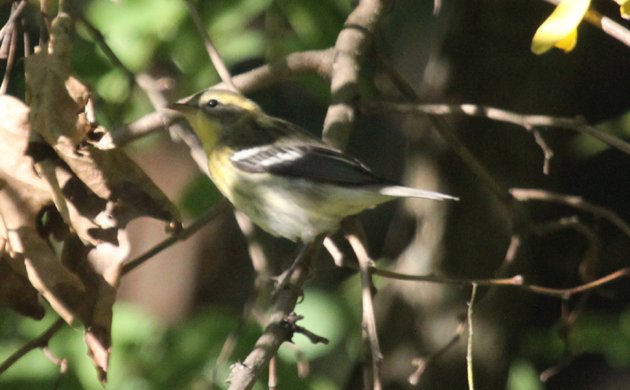 Diabolical Wood-Warbler Quiz Picture 1 Answer – Blackburnian Warbler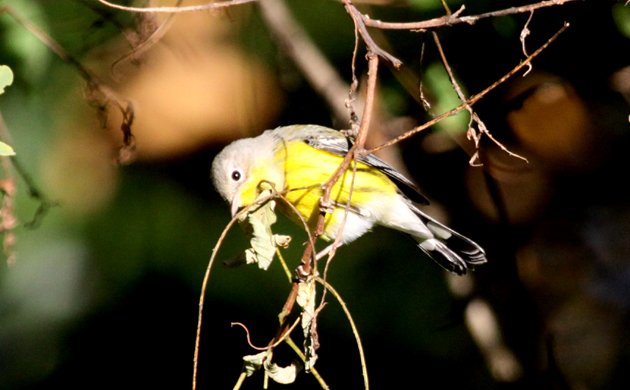 Diabolical Wood-Warbler Quiz Picture 2 Answer – Magnolia Warbler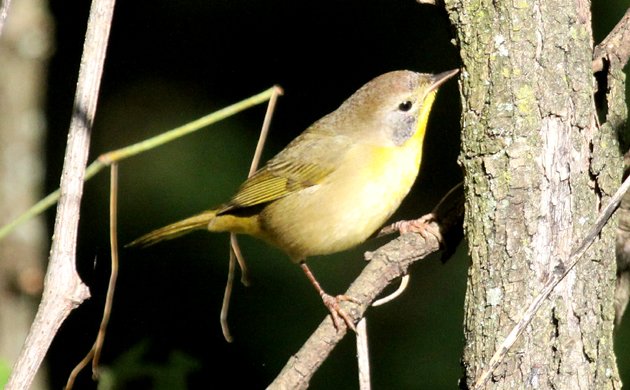 Diabolical Wood-Warbler Quiz Picture 3 Answer – Common Yellowthroat
…