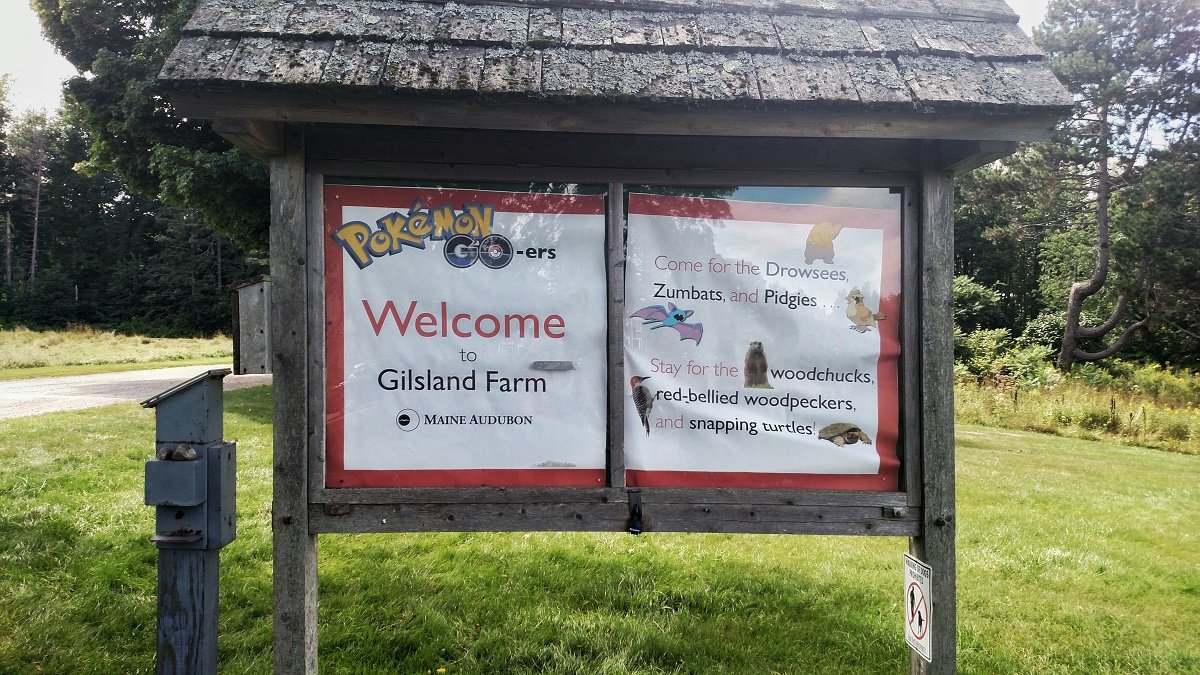 Set near the idyllic Atlantic coast, the Maine Audubon Center was sunny and bright on a hot, weekend afternoon. I was visiting with my mother, sister, and brother, and our attention was torn between two features: birds and Pokemon.
Maine Audubon has certainly embraced their Poke Stops, Poke Gyms, and Pokemon. As we parked at the top of a hill overlooking a golden field, we were met by an interesting sign: "Come for the Drowsees, Zumbats (sic), and Pidgies. Stay for the woodchucks, red-bellied woodpeckers, and snapping turtles."
Pokemon Go, like most popular things, has generated quite a bit of controversy. Players have walked off cliffs, rear-ended cars, and generally been distracted maniacs in search of the most elusive digital creatures. Those are the negatives; on the plus side, more people have headed outside and walked through parks and natural areas in their quest to "catch 'em all."
My mom was learning to use the app, so we walked past Poke Stops and caught a few Seels and Pidgies. We also marveled at a flock of Wild Turkeys (complete with babies!), looked out over mudflats filled with gulls, and spotted about a gazillion American Goldfinches. Sure, we weren't 100% focused on our natural surroundings, but it was 10 times easier to convince my siblings to visit Audubon knowing there were a few Pokemon things to do.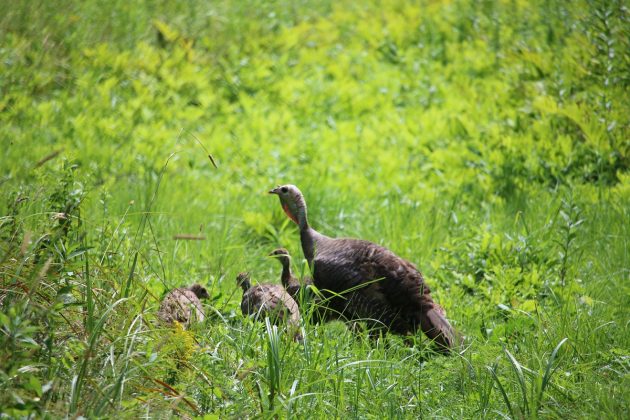 Flock of Wild Turkeys
In my own view, I embrace Pokemon. I think the app is fun, and whatever gets new people outside is a boon to the environmental movement as a whole. It's not hard to imagine a young man or woman looking for Pokemon when suddenly a shadow crosses their screen. Looking up, the walker spots the impressive silhouette of an Osprey, common along the coast of Maine. In that instant, he or she becomes hooked on birds as much as Pokemon, and a life-long birder is born.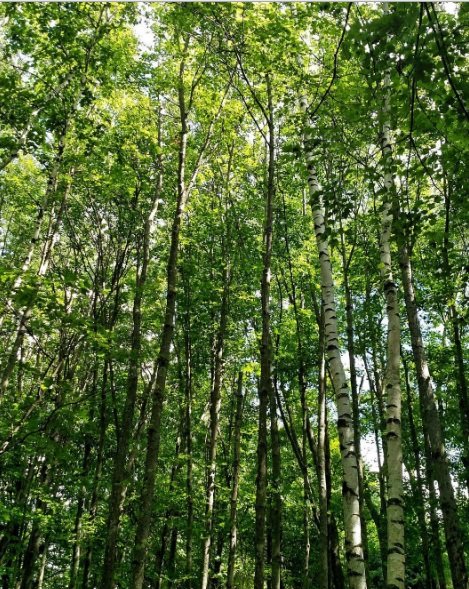 Beautiful view of Maine forest.
At the very least, my siblings fell in love with the Maine Audubon property. Trails wove through stands of birch trees, skirted the edge of the water, and wound back through the meadows of swaying wildflowers. I know they'll return in the future!