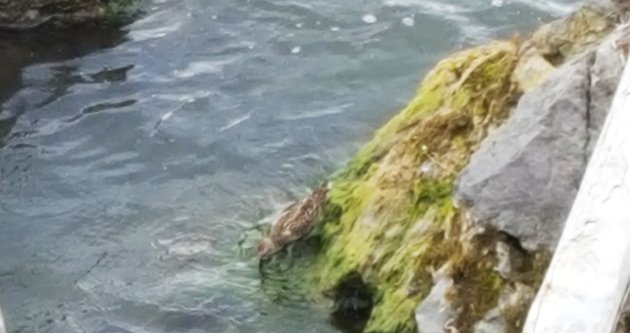 Maybe this is the kid in me talking, but summer beats every other season for me. It's like Seals & Croft said: "Summer breeze, makes me feel fine, blowing through the jasmine in my mind." Unless we're talking about birding, in which case the jasmine in my mind–whatever that is–patiently waits for migration!
In the interim, I hung around Lake Ontario watching Mallards oppressing American Black Ducks. Luckily, a Semipalmated Sandpiper dropped by to relieve the tedium, close enough that I could admire its partially webbed toes. Corey's Best Bird of the Weekend was an easy one to choose as it was his first albatross, a Black-footed Albatross off the coast of California. (Though the Bar-tailed Godwit he saw on Sunday was pretty good too.)
How about you? What was your best bird of the weekend? Tell us in the comments section about the rarest, loveliest, or most fascinating bird you observed. If you've blogged about your weekend experience, you should include a link in your comment.