Irene sends her love. As might be expected she was feeling a little weaker after crossing the Atlantic and wasn't quite the 'big lady' that she was on your side of the pond. Let's just say she'd mellowed a little on the journey over.
She brought gifts of course and for those we're mostly grateful. The name Irene may have Greek origins but as it is occasionally translated as 'Eirene' there is some justice that the island that shares part of her name was especially blessed by her presence.
As Irene passed through Ireland depositing waders hither and thither, it was Tacumshin in County Wexford that hit the jackpot as it was transformed into a small corner of the US with Nearctic Waders appearing from every puddle. Three Buff-breasted Sandpipers, an American Golden Plover, White-rumped Sandpiper and Semipalmated Sandpiper putting on a fantastic show.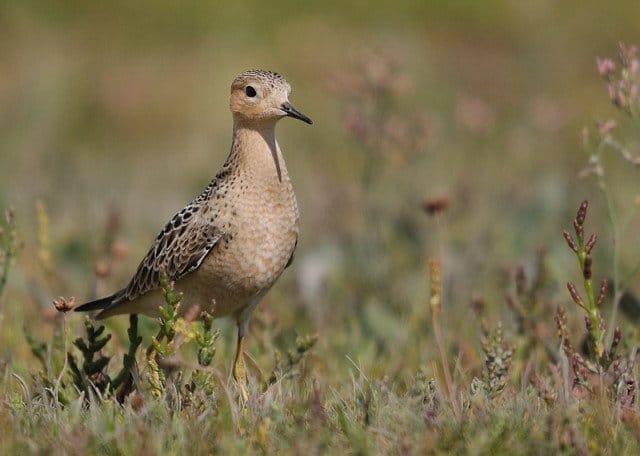 Buff-breasted Sandpiper courtesy Rónán McLaughlin
At least four other Amercian Golden Plovers reached our shores courtesy of Irene as did a single Spotted Sandpiper and an American Black Tern. A supporting cast of Pectoral Sandpipers spread across 25 sites in the British Isles provided almost everyone with a wader worth watching.
Pectoral Sandpiper courtesy Rónán McLaughlin
With Irene's sister Katia currently flying across the Atlantic for a reunion, we're hoping that she too will prove to be generous and deposit large numbers of, preferably rare, migratory birds borrowed from the US East Coast or further north.
Over Thursday and Friday we also began to see large numbers of Northern Wheatears on the British east coast and small numbers of Lapland Buntings on the west coast appear. As the winds have been almost exclusively from the west and north west it may well be that these are birds from Greenland or Iceland that have been caught up in these post hurricane weather systems and moved further west than they otherwise might have chosen to fly, similar to the large scale arrivals of Lapland Buntings at a similar time last year.
Like many birders I wonder what happens to some of these off-track migrants and whether they recover their orientation. It's been interesting to note that a solitary Sandhill Crane first seen in Finland in recent days migrating with Common Cranes has now provided Estonia with its first record of Sandhill. Is this the same individual that tracked south through Britain and France in Autumn 2009?
Irene didn't bring much in the way of passerines though a single Yellow Warbler cheered up the French briefly by allowing itself to be trapped in a reedbed in France on 30th August. Suffice to say there are a huge number of British and Irish birders awaiting the arrival of Katia with baited breath. Should I feel a little bad saying that? We all understand the devastation these storms can cause and I don't know anyone over here that wants to see that but as a birder on this side of the pond you can't help but get a little excited at the prospect of what they might bring with them as they whip across the North Atlantic. I hoped sharing a little of the joy they bring to us might help soften the blow of the next one for some of you over there.
I can't finish without thanking Rónán McLaughlin, who is without doubt my favourite photographer from the Emerald Isle, for kindly me allowing me to use a small selection of his incredible images from recent weeks, you can find more of his work at his flickr site;  if you get a kick from superb images it's one to bookmark. In fact I wrote this whole post as an excuse to use his pictures they're just so damn good, so have another one!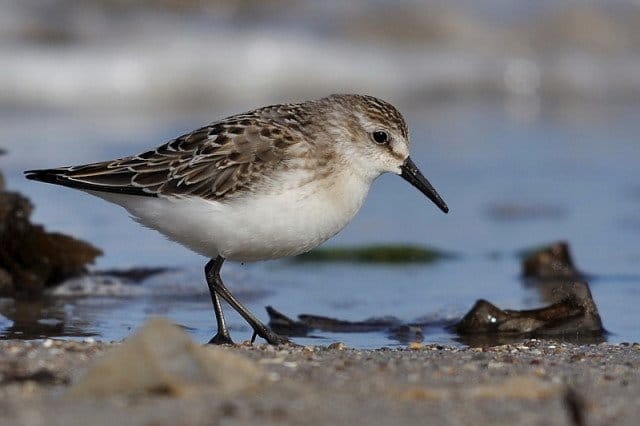 Semipalmated Sandpiper courtesy Rónán McLaughlin