Shallow person that I am, I do care about that Top 100 button on the eBird menu. I am also very susceptible to that once-a-year thrill of a House Sparrow or a Eurasian Collared Dove actually meaning something. So on January 1st, or as close to it as I can get, I always head a half hour north to the one site of mine that offers more species than any other: Lago de Cuitzeo (Cuitzeo Lake). And this time the stars did align to allow me to arrive just at sunrise, on the very first day of the year.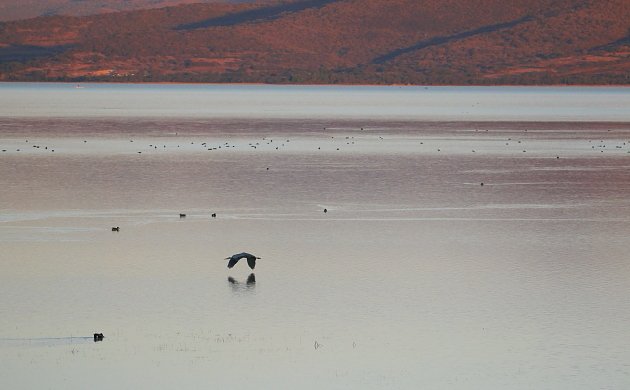 The view at sunrise.
This lake is always good for some 50-60 species, even during the three months or so of summer when no migratory species can be expected. But in January I can count on a good deal more. Our three summer Duck species, Mexican, Ruddy, and Fulvous Whistling-Duck, expand to as many as thirteen species. Oddly, this morning I saw no American Wigeons or Gadwalls, much less the rarely seen Redheads or Canvasbacks. But our three local Teals (Blue-winged, Green-winged, and Cinnamon) were all present, and there were the predictable hundreds-to-thousands of Northern Shovelers and Pintails.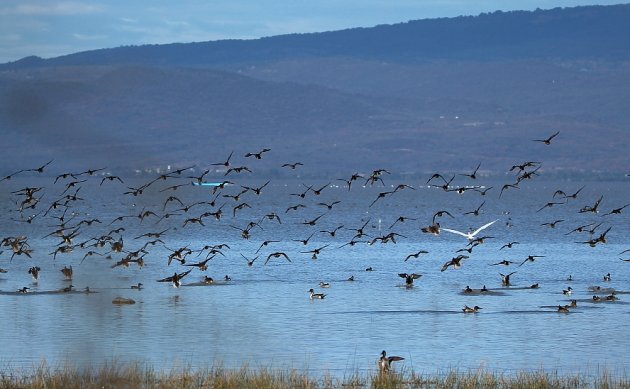 Northern Shovelers, when I scare them.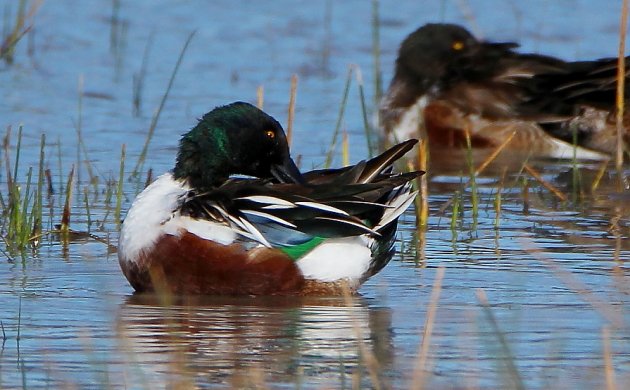 A male Northern Shoveler, when I don't.
And while all three of our common Egrets (Great, Snowy, and Cattle) are to be seen everywhere you look, only the American White Pelicans are as common as the Shovelers and Pintails. How many were there? I really have no idea, since I could not be sure whether I was seeing the same groups many times each, or many groups one time each. I prefer the latter theory.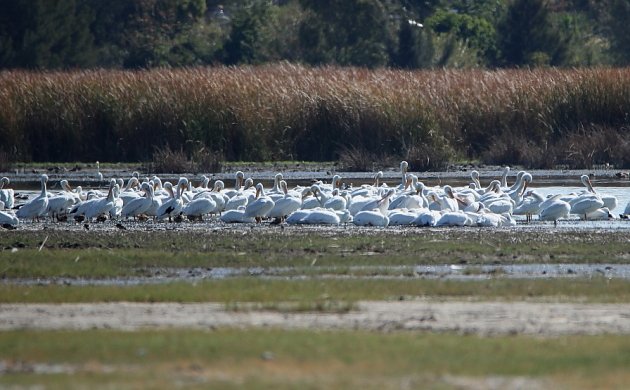 But I didn't come for just a few abundant species, I came for a wide variety. There were only six Duck species to be seen, but there were fourteen different shorebirds. Among these, the Wilsons stood out (although I had to wait to  find the Wilson's Warbler at home the next day):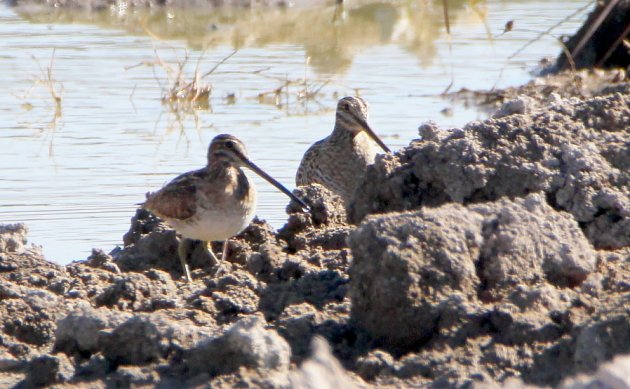 I love Wilson's Snipes. Those candy-striped faces just do it for me.
And Wilson's Phalaropes are supposed to spend the winter in South America, but nobody told this group.
Among the Herons and Egrets, this hard-to-find Least Bittern stood out, just by giving me a pretty good view of himself: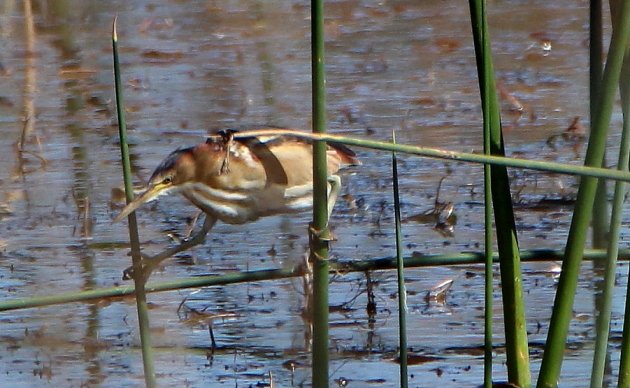 As for the landlubbers, I did enjoy the view of this Groove-billed Ani. As Mexicans would say, daba honor a su nombre: He was really honoring his name! That is one groovy bill.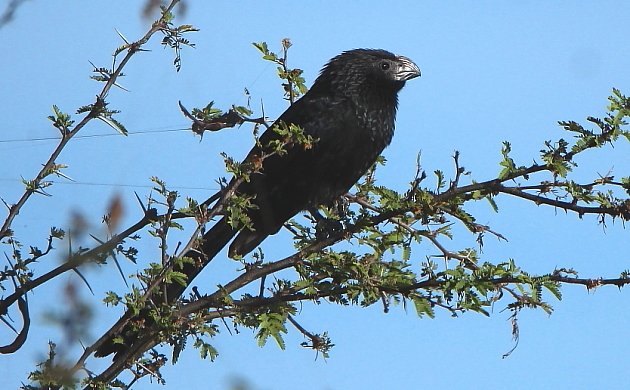 Now, January 1st birding is not about finding rareties; it's about racking up the numbers. But I did manage to find one surprise for the site, the first Northern Beardless Tyrannulet ever reported there. I was looking for a Bell's Vireo that likes the mesquite trees in a certain area, but this is what turned up: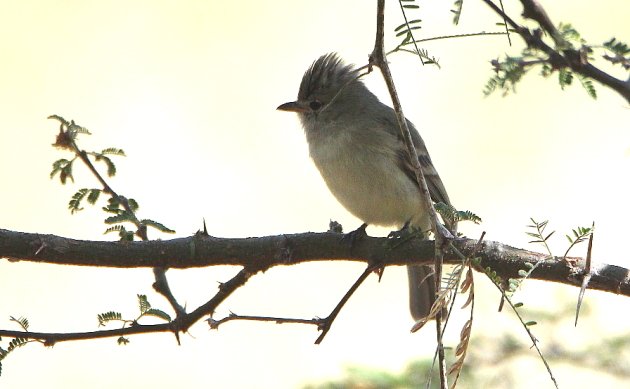 And I know you have been impatiently waiting for my final total. What? You weren't? Well, I'm going to tell you anyway! Over seven hours, I managed to see 88 species. Not exactly Big Day numbers, but…
For one brief, shining day, eBird listed me as the #10 birder in all of Mexico. By March or April, I will undoubtedly be pushed off Mexico's Top 100. But for this shallow, petty birder… that day will have been enough. (Which is a good thing, because they dropped me to #27 the next day.)