While the Rovio Angry Birds game franchise is  hugely popular and has even led to a post here on 10,000 Birds that speculated on the identification of what the Angry Birds birds actually are, little attention has been paid to those that came before.  You see, Rovio merely capitalized on the underground Angry Birds scene about which well-informed hipsters, insiders, and cool kids – you know, birders – were already aware.  Don't know what I am talking about?  Well, you must not be a birder!
For those who are not in the know, may I present you with some images of actual Angry Birds?  Real Angry Birds?  Angry Birds that were angry birds before it was cool (or even capitalized)?  These five simple images, with explanations, should be enough to prove my point.
First is a small bird that is almost universally described as cute.  This might explain its anger.  Or perhaps it is angry because it is called a Bushtit.  And, no, I am not kidding about the name.  If you were referred to as "Bushtit" wouldn't you be angry too?  Even while perched on a pretty flower?  Yes, yes you would.  The Bushtit is also proof that from small birds can come big anger.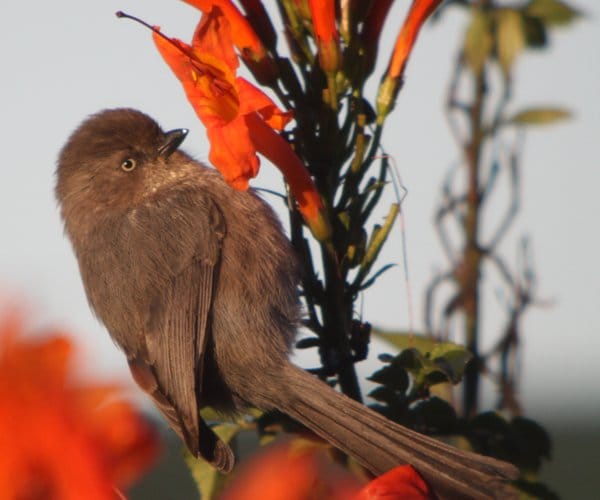 Next up is the Herring Gull.  This bird has one simple reason to be angry.  You have its sandwich.  It wants it.  Now.
The third real Angry Bird is a Carolina Wren.  Now, not all Carolina Wrens are angry.  In fact, most are pretty happy.  But over the last several decades they have been expanding their territory to the north.  Those birds that get to experience northern winters apparently lose their easygoing southern nature and become very very angry.  This individual, photographed in upstate New York in the middle of winter, is extremely angry.  Wouldn't you be furious if you had to deal with blizzards, ice storms, and sub-freezing temperatures with only feathers to keep warm?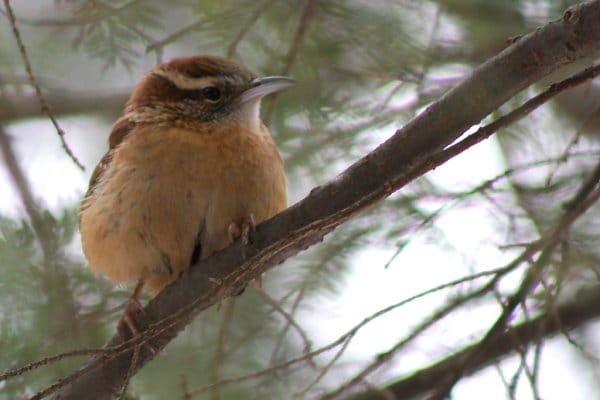 Our fourth real Angry Bird is a Red-tailed Hawk.  Not just any Red-tailed Hawk, but an adolescent Red-tailed Hawk.  Like most teenagers, this one is experiencing some angst.  But what changes angst to anger is that despite the name, Red-tailed Hawks don't get red tails until they are adults.  So in addition to having to suffer through that awkward teenage period of feeling like it doesn't fit in with the other kids, the adolescent Red-tailed Hawk doesn't even fit in with its own species.  The anger, it burns hot in this one.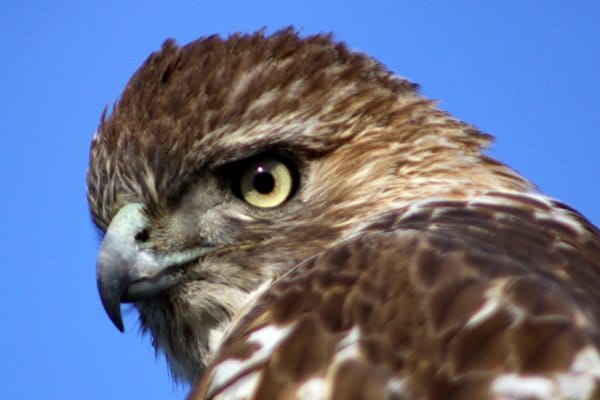 Finally, we have the original Angry Bird.  The bird that started it all.  A bird that was angry when Angry Birds were still underground.  Literally.  The Burrowing Owl is one amazingly angry bird.  You would be too if your population was declining and developers were constantly trying to destroy your burrows to build another subdivision.  Anger is sometimes justified and the Burrowing Owl's anger should be respected and, if you are a tasty bug or rodent, feared.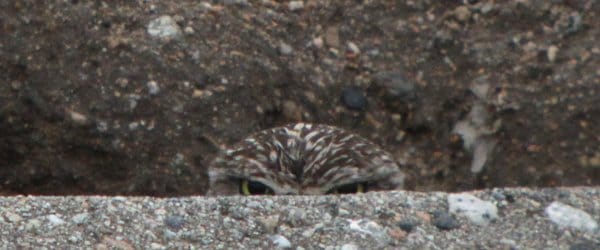 Angry Birds is a very fun game to play but it is even more fun to get out and enjoy the real birds out and about in the world.  Let's keep them there.  To learn more about the plight of the Burrowing Owl and how you can help visit the Burrowing Owl Conservation Network or the Burrowing Owl Preservation Society.  To learn more about Burrowing Owls in general check out this post at The Birder's Report.
…