I bird in Forest Park a lot. You know, in case you haven't noticed,I figured I would point that out. I've seen two life birds there this spring, a Kentucky Warbler, which was a very quick twitch, and a Gray-cheeked Thrush, a bird I have probably seen before but failed to identify. The Kentucky Warbler was one of 26 species of wood-warbler I've seen this spring in the park, nearly a quarter of the 106 species I've had the pleasure of making an acquaintance with there. How have I seen such a panoply of species?  Well, the waterhole is absurd for attracting avians and the pond sometimes holds pleasant surprises.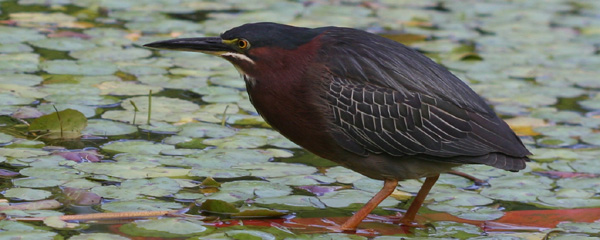 A Green Heron is certainly a nice bird to see, especially one that is more intent on fishing than it is on the birder taking its picture. For that matter, it is kind of hard to be upset when an American Redstart decides he wants to sing perched on a stick directly in front of you.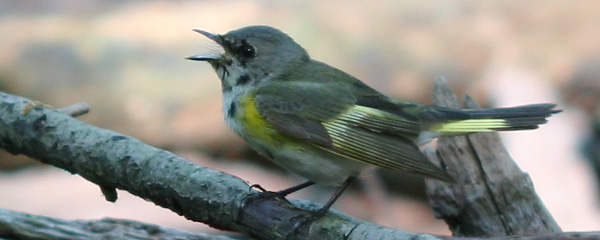 The blotchy young male bird was trying very hard to be as attractive as he will be when he gets his orange-and-black uniform, which won't be until his second year of life. He was one of three redstarts around the waterhole that day, the other two being an adult male and an adult female, and the three birds spent as much time chasing each other as they did catching bugs.
Some early breeding birds have already fledged their first brood: I've seen young White-breasted Nuthatches and single just-out-of-the-nest Tufted Titmouse. And don't even get me started on the European Starlings.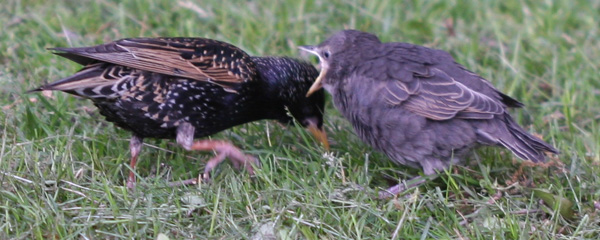 Baltimore Orioles have been building their nests and American Robins are feeding their nestlings. The Carolina Wren singing below is quite clearly on territory where the gully intersects the equestrian trail.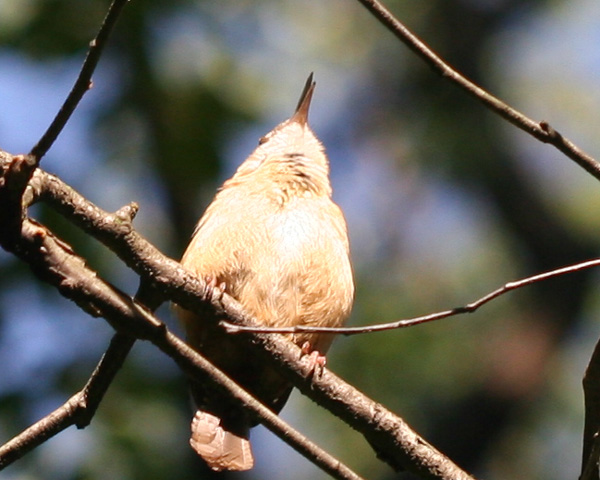 The last of the wood-warblers are moving through and soon it will be time to search the far edges of the park and see if anything unexpected is breeding. In the meantime I would like to track down some cuckoos, find some Common Nighthawks (apparently they breed in Brooklyn), and maybe spend some free time not birding (gasp!). After all, my Anti-Global Warming Big Year list is edging ever closer to 200 species, Daisy is done with law school for the summer and I apparently, according to some reliable sources, live in a major city with lots of stuff to do besides go birding…