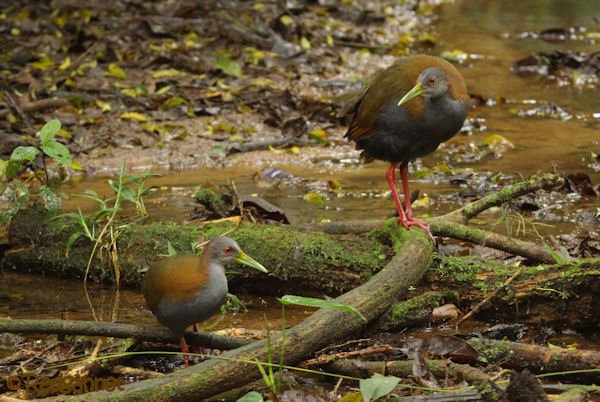 These rails were featured in a 10,000 Birds post a few weeks ago. The Slaty-breasted Wood-Rail, Aramides saracura, was seen as the light was fading over the Botanical Gardens (Jardim do Botanico) in Sao Paulo, Brazil.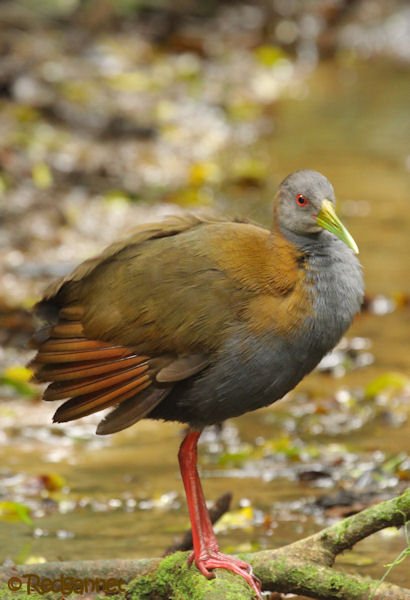 On that occasion, I was only able to photograph one of them. But this time, I was able to enjoy an intimate moment between the pair and would like to share it with you.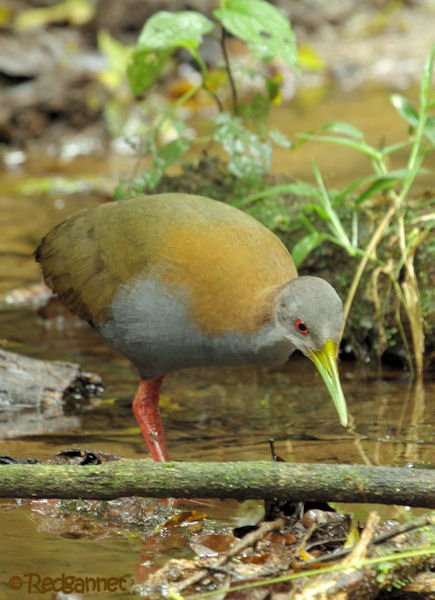 They were preening and feeding in a stream that flowed into the gardens from a spring in the surrounding forest. It was in heavy shadow, so it hardly seemed worth taking any shots. The chance to catch them both in the same frame however was irresistible, so I fired a few just to see if I could get a decent exposure.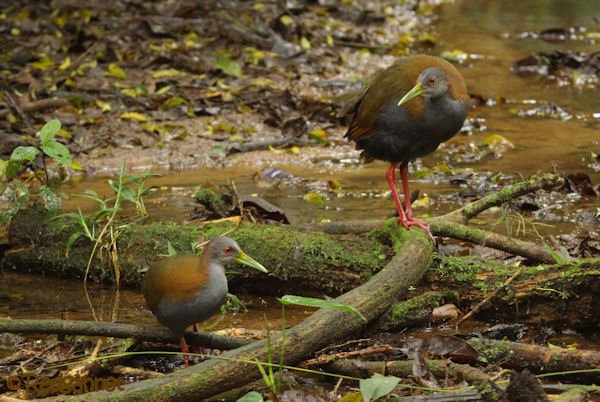 Then I sat back and enjoyed them for a few moments as they continued about their business, feeding and preening. Despite female birds of other families often being larger than the male, I cannot find anything to suggest that there is a gender difference in wood rails. The preening bird was much larger and I have made a presumption that he is the male.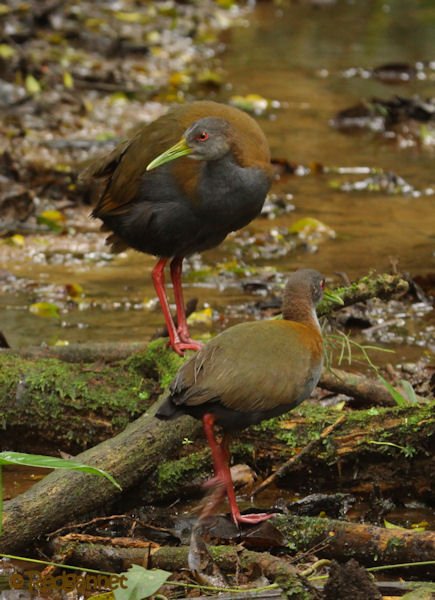 As I watched, the smaller, feeding bird (which is now female by default), worked her way closer towards the preening male. This was worth another shot. As she came with in range he reached out to her and gently scissor-preened her neck.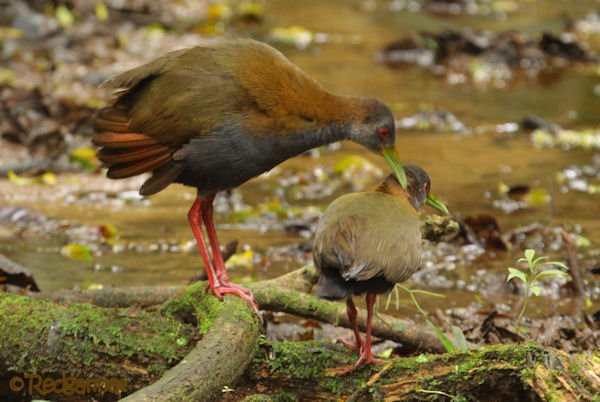 She obviously enjoyed this as she stretched her neck forward to take full advantage of his affectionate touch.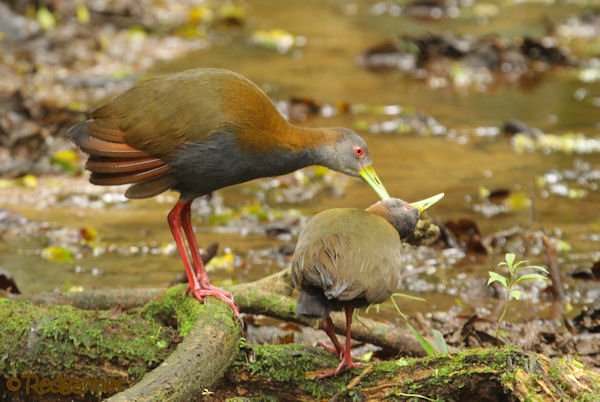 It was a charming few moments that I hadn't expected to witness but am so pleased that I did.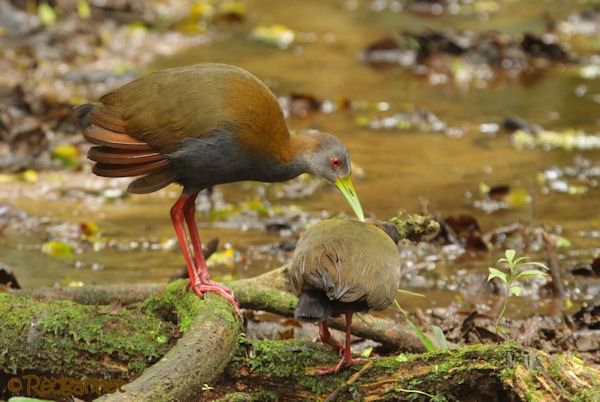 Kiss someone now. Go on. Right now.