Feathers are the unique ingredient when it comes to birds.  Platypus have bills, bats and bugs can fly, and reptiles lay eggs,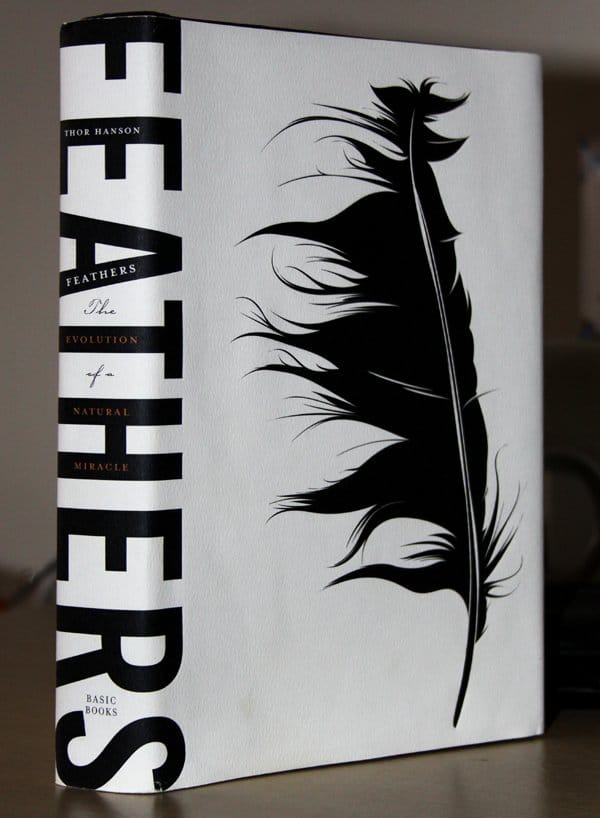 but only birds have feathers.  Despite feathers being such a large and essential aspect of birdness I did not know much about them, at least until I read Feathers: The Evolution of a Natural Miracle, the fascinating new book by Thor Hansen.  Sure, I had known what a rachis, a barb, and a primary are but I certainly did not know much beyond that.  Now that I have read Hansen's in depth exploration of feathers in their evolutionary, cultural, and historical context I almost feel like I know too much!
Fortunately, Hansen does not beat you over the head with too much information all at once.  In his preface, he nicely brings the reader through the process he went through in deciding to write a book about feathers (it involves vultures and chance, a winning combination any way you look at it).  The introduction gives both a simple overview of how birds use their feathers as well as brief idea of how humans have been fascinated by feathers since prehistory.  The two strands are well woven together both in the introduction and throughout the rest of the book.
Once one finishes up the introduction there are six sections remaining: Evolution, Fluff, Flight, Fancy, Function, and the conclusion.  Each section could be read on its own but taken as a whole they are, thankfully, even better.  I would, however, take Hansen's advice from his introduction and "put [the book] down once in a while.  If you do you'll soon find aspects of the story very much alive in the world around you."  I actually found this to be true, as when I was halfway through the book I left it home while I was away for a week and found that I had a couple of experience with feathers in that time that made reading the rest of the book even more interesting.
Of all of the sections of the book I definitely learned the most from Evolution.  This is likely because of my lack of a biological background but I think that Hansen does an excellent job in reporting and evaluating the differing theories as to how feathers evolved and I feel the better for having that information.  Fluff is a close second, with easily understandable explanations as to how birds use feathers both to keep cool and to keep warm.  Fancy was the most entertaining section to read, and the comparison of Vegas showgirls to birds-of-paradise is spot-on and just a little bit disturbing.  Each and every section has strong points, and Hansen's clear prose style makes even difficult concepts easy to understand, in a way that reminds me of Bernd Heinrich, though that comparison is too tempting to make considering that Hansen discusses taking Heinrich's "Winter Ecology" course.
Whatever your interest in birds is or isn't Feathers is a book well worth reading for both the better understanding of the natural world you will have once you finish it and for the interesting minutiae that Hansen sprinkles throughout the book. (Feathers as toothpicks?  Who knew?)  I highly recommend reading Feathers to both birders and non-birders alike.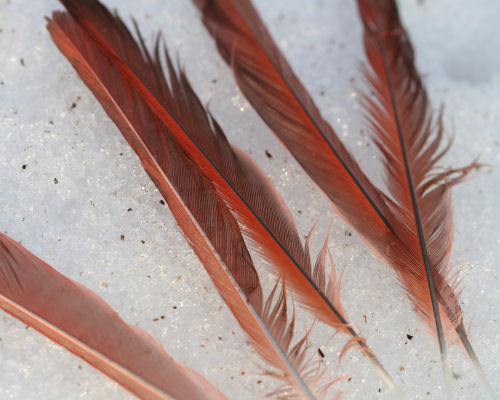 Full disclosure: I was provided with a review copy of Feathers by the publisher, Basic Books.
…