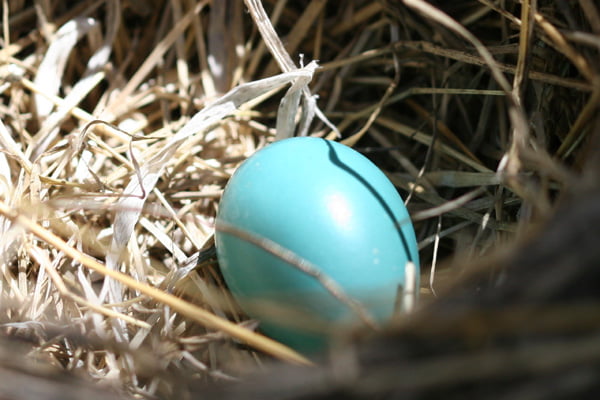 I recently took a walk off-trail at Papscanee Island in Rensselaer County, New York, taking advantage of deer trails to find my way through the thick brush. I was startled by an American Robin flushing from directly in front of me, not more than three feet away. A closer look at the location the bird flushed from revealed this: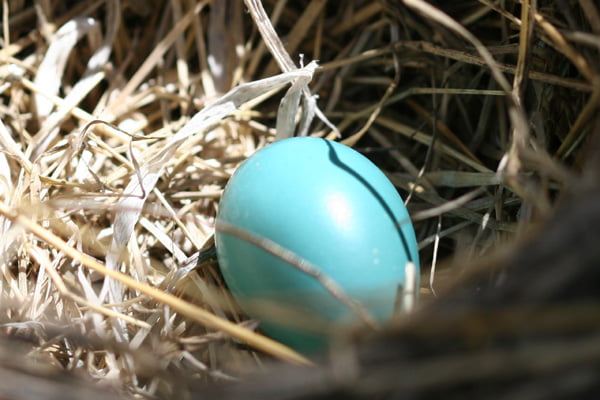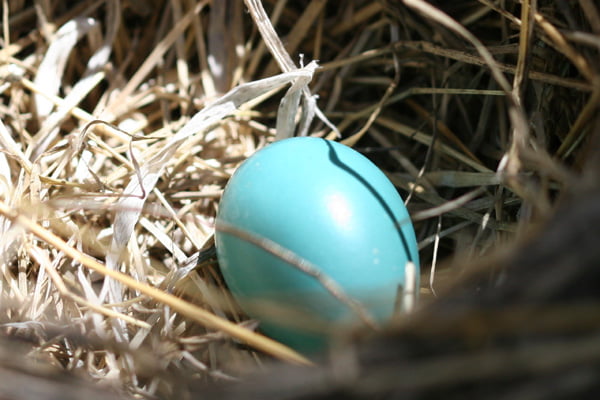 After quickly taking a couple of pictures while the robin cluck-clucked her displeasure I retreated and waited for a few minutes, guarding against cowbirds, until the robin returned to the nest.
Good luck, egg!
And a question: If I hadn't seen any robins today but stumbled upon the nest without seeing the robin that had just flown off, and identified the egg as a robin's, could I count robin on my day-list?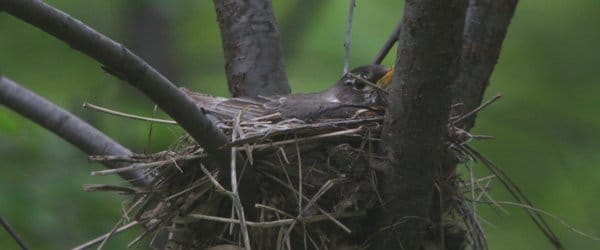 an American Robin on a nest in Prospect Park, Brooklyn
…
This post was originally published on 6 May 2007, but we hate to keep posts this good buried in the archives! And remember to keep an eye out – it won't be long before robins are nesting.
………