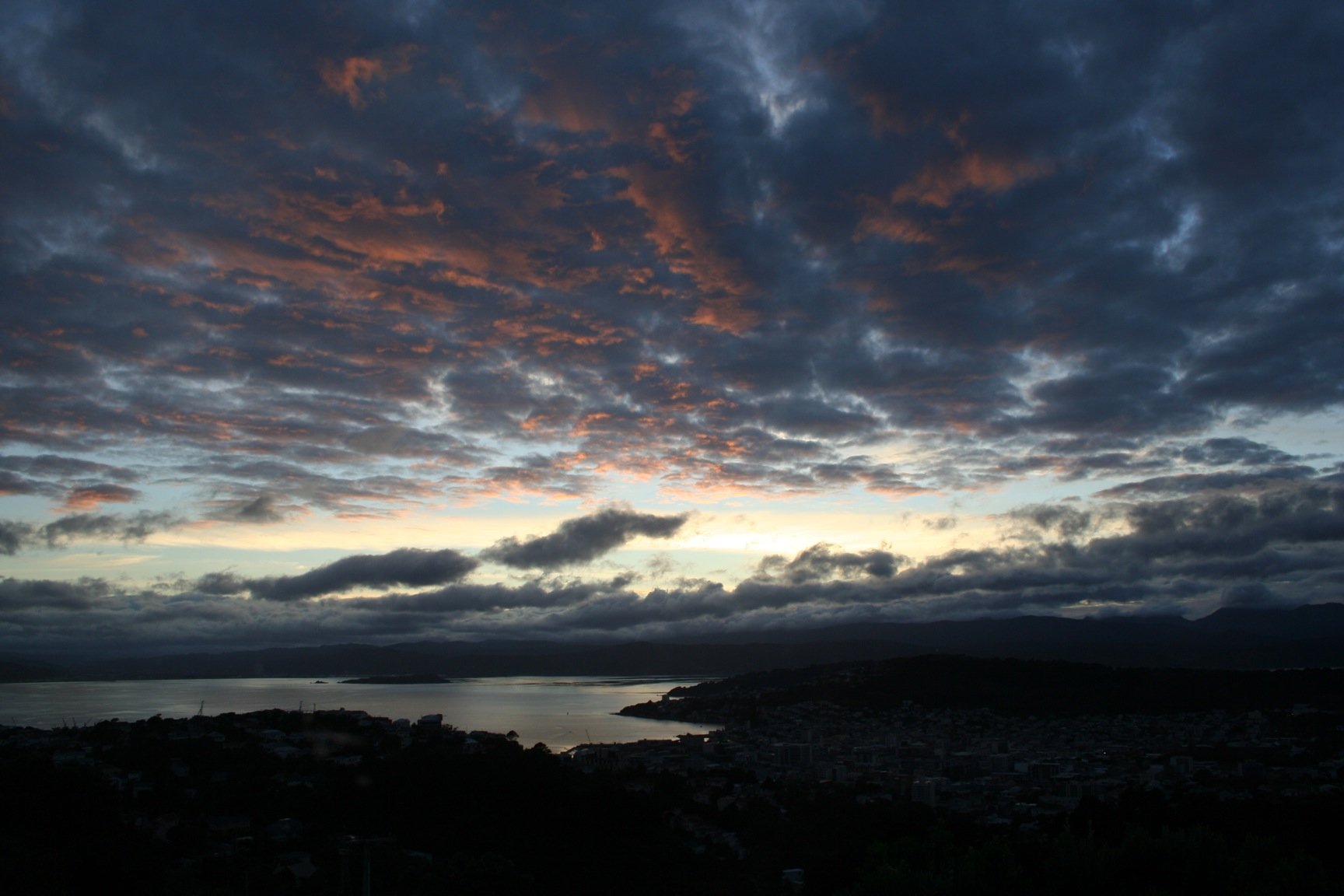 Those of you that don't avoid this site on Wednesdays to avoid my posts may have noticed that I didn't post last week. This wasn't because I forgot, or was drunk, or cause Corey begged me not to post for a week so that site visit figures wouldn't plunge, but because I was moving. After six years of living in a wonderful house in Highbury, Wellington, it was time for me to move on.
The house , along with being my home for all that time, was as fine a place to enjoy urban wildlife as any I have ever seen. I had the pleasure of having four yard birds that are globally threatened or near-threatened; the Kaka, Stitchbird, Saddlback and New Zealand Falcon. This was because the house was 100 metres from the fence of Wellington's great wild space, the Karori Wildlife Sanctuary (or Zealandia, as it is now called by itself), which resulted in species both rare and common to appear in great numbers. Kereru or New Zealand Pigeon fed in our trees while introduced California Quail searched the gutters on our road for food. In the evenings Pied and Black Shags flew overhead to roost in the sanctuary, while in the bushes cuckoos called but refused to show themselves. So close were we that on a few occasions, at night, we even heard the calls of Little Spotted Kiwi in the sanctuary.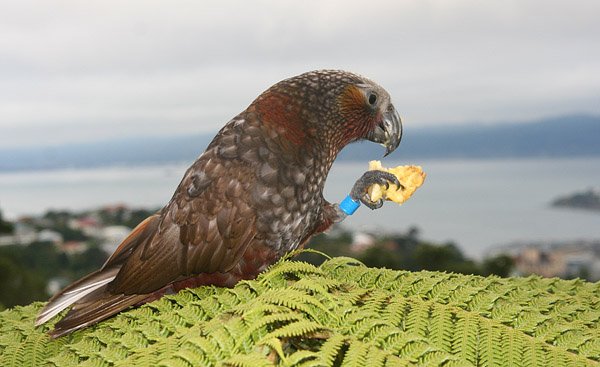 A Kaka outside my old house
And who can forget the incredible skies over Wellington Harbour? Six years of views like this spoiled me for life I suspect.
The skies over Wellington Harbour are breathtaking
Not that this is bad news. While I'm no longer in Highbury, and no longer have amazing views, I'm only in the next suburb over, Northland, so I'll still be close to the sanctuary. There are still falcons and Kaka to be seen, and I've already started hearing Morepork (our owl), a bird that isn't rare but for some reason I rarely heard in Highbury. I'm also now close to Otari Wilson Bush, a site I've rarely visited but is worth another look and a story.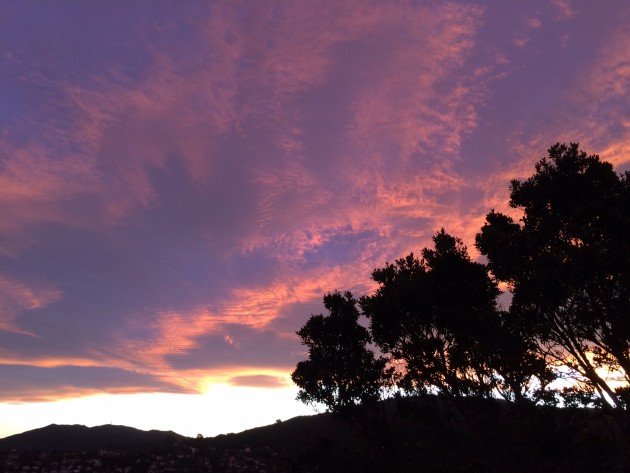 Northland skies are hardly to be sniffed at.
Normal posting resumes next week (in case you're one of the aforementioned avoiders).