Last Sunday afternoon we travelled out of town to once again bird from our vehicle across the flooded highway across Roebuck Plains. There are still many Egrets and the Magpie Geese are all on the move with their young. The number of Pied Herons in the area varies from two to twenty four at the moment. There are also many pairs of Black-winged Stilt with young and that is what I thought I was initially photographing in the header photo above.
We had observed a few families of Black-winged Stilt and the young are small as below.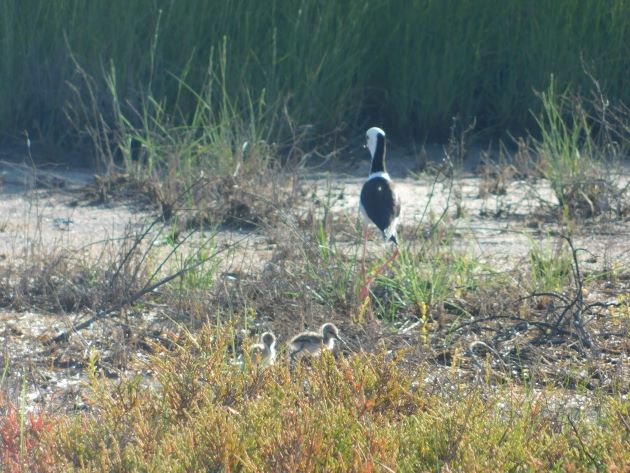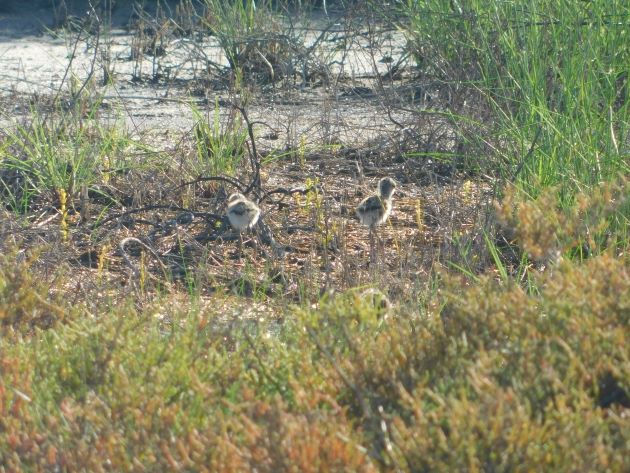 Black-winged Stilt and young
I had a quick look on my camera after taking the header photo and realised it was not a chick in the reeds, but another bird species entirely. I took several more photos from our vehicle parked in the water on the highway and soon realised it was an Australian Spotted Crake. It was 4.30pm and quite a bright afternoon, but our sunset is around 6pm here almost all year around.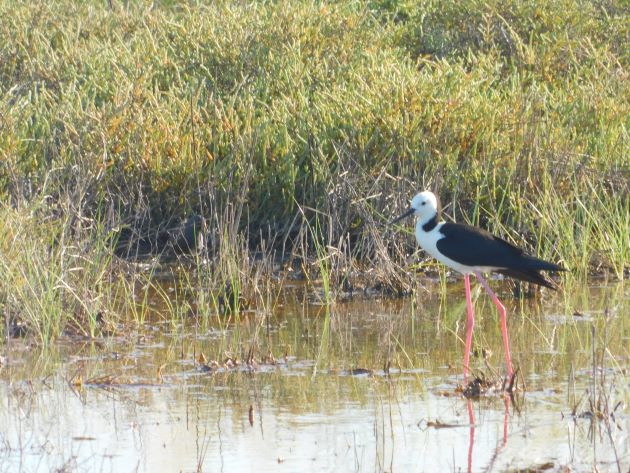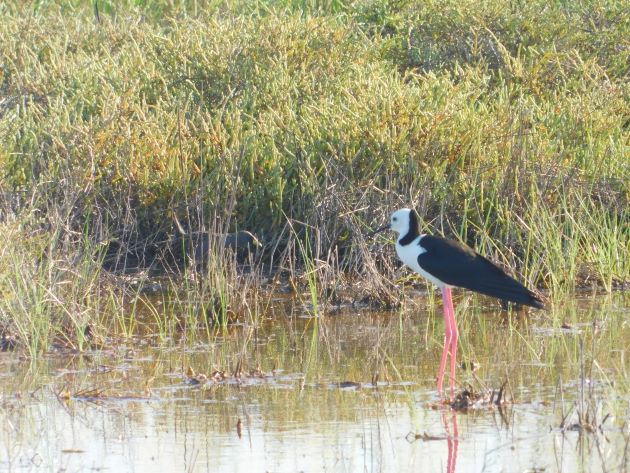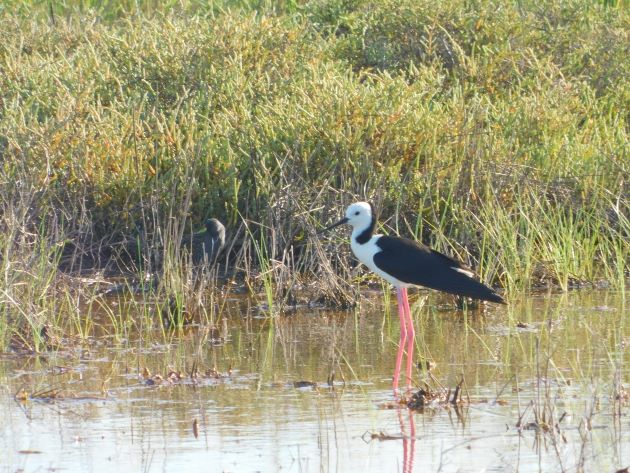 Australian Spotted Crake and Black-winged Stilt
We moved slowly forward and the Australian Spotted Crake moved through the reeds feeding and I was able to take a few more photos. The white tail was not great camouflage!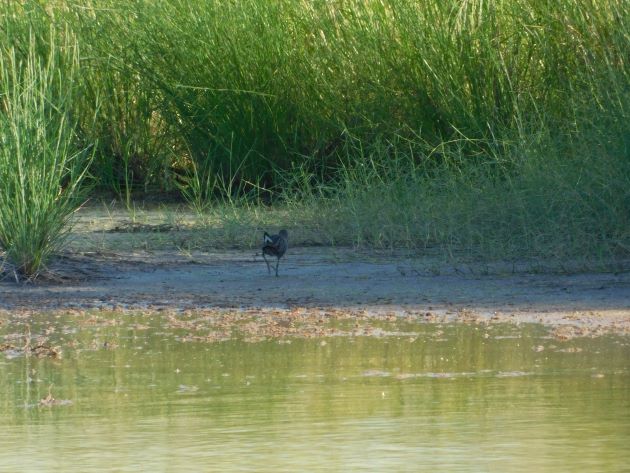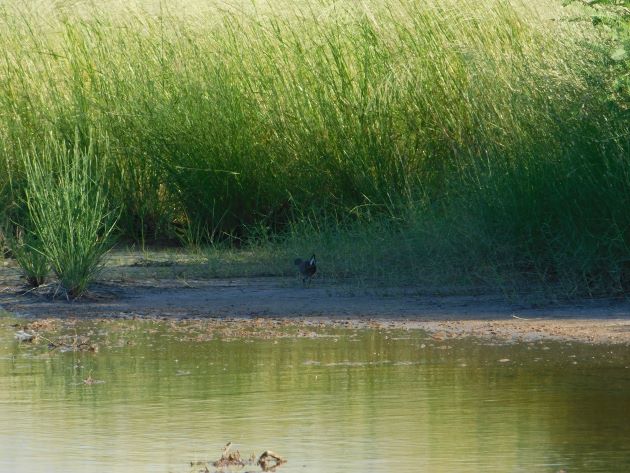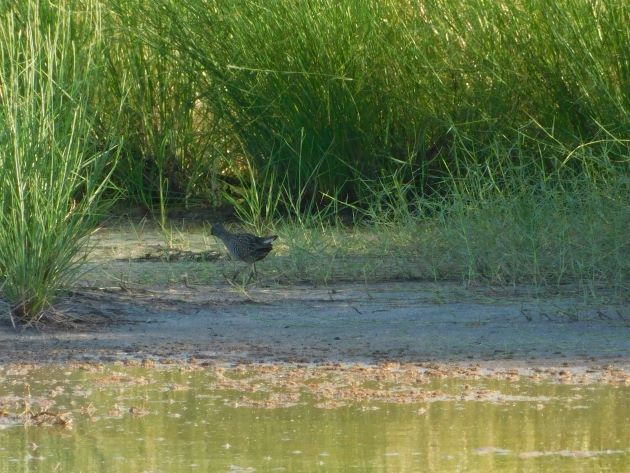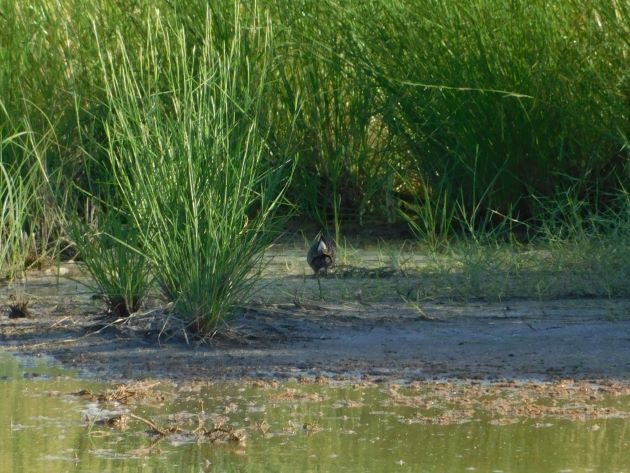 Australian Spotted Crake
We then realised there were at least two Australian Spotted Crakes in the reeds. It is a perfect habitat for them and there could easily be many more. The reeds and vegetation are tall and thick and many bird species are no doubt enjoying the environment.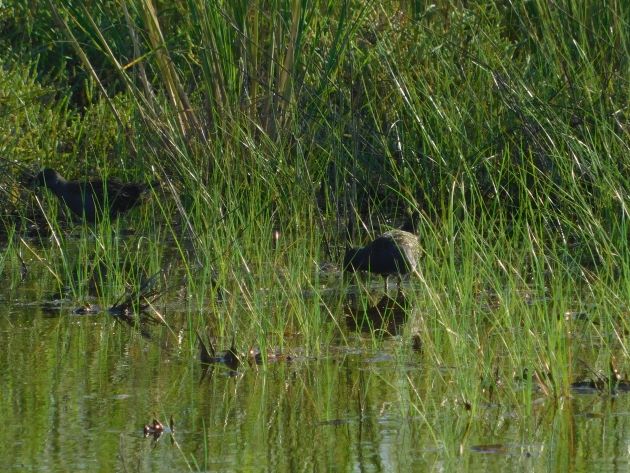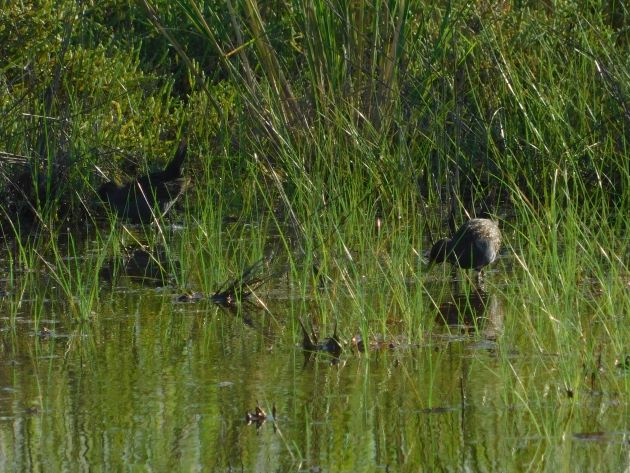 Two Australian Spotted Crakes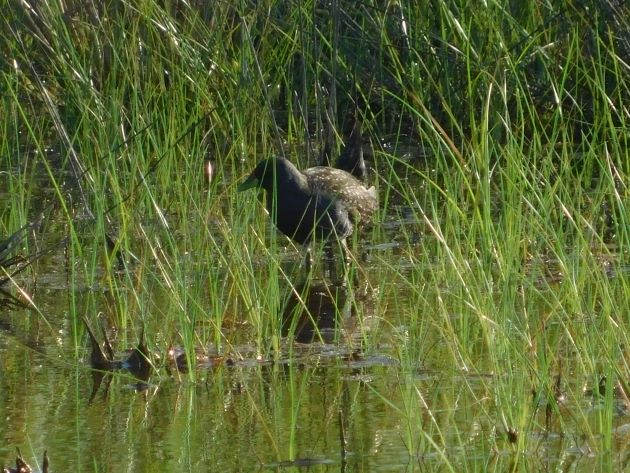 Australian Spotted Crake
Considering this area is a dust bowl for much of the year these birds have clearly come from somewhere else. There are always some interesting bird species to see around Broome when the land is flooded and last weekend was no exception!