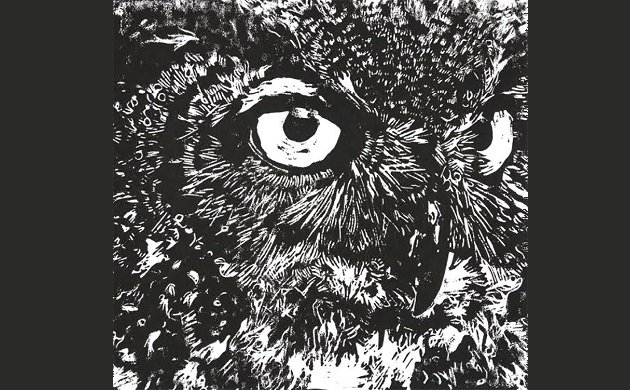 Owling on Christmas Bird Counts is a peculiar business. Some counters are unfailingly resolute in their dedication to this thankless graveyard shift of the birding world, marching headlong year after year into the bleak winter landscape in search of their heard-only, nocturnal quarry. Other birders are – quite understandably – less keen about the whole ordeal. In the dead of winter, the woods before daybreak can be dark, cold, and unnervingly quiet place, and with the warming comforts of the compilation dinner many, many hours away, it's not a place for the faint of heart. 
There's the whole role of chance in owling, too. In birding, perhaps only the proverbial wild goose chase and snipe hunt rank below owling in terms of expected success. At least when you dip on a bird in the daytime, there are usually other birds around to be found – and seen – as a consolation prize of sorts. But out in the darkness of night, with the rest of the avian world still sound asleep, there's no reward for failure in owling.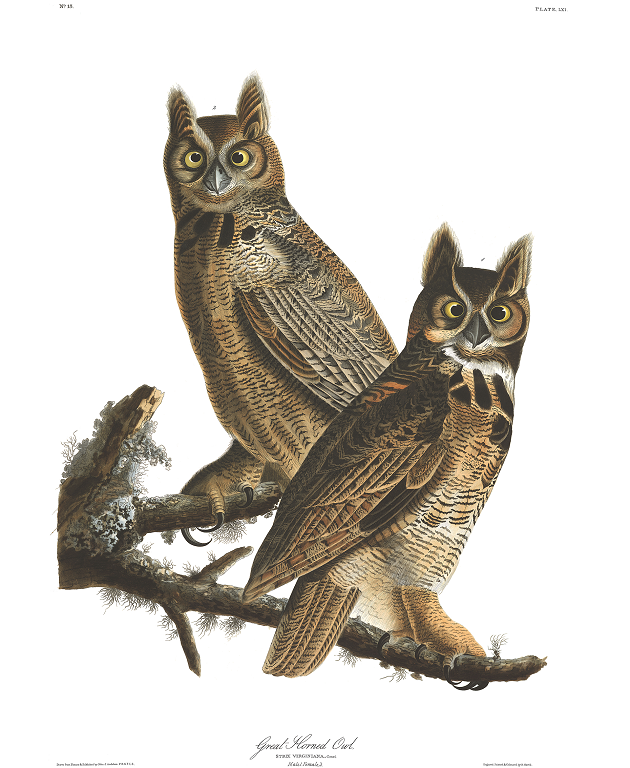 A pair of Great Horned Owls (Bubo virginianus) painted by John James Audubon for The Birds of America.
But against our better judgment, many of us will find ourselves volunteering – or perhaps conscripted – to go owling on Christmas Bird Counts over the next few weeks. Those duty-bound souls who've been here before already know what we're in for, as owling in winter never deviates much from the well-worn script: Stand in the twilit snow, peer into the shadows, and listen in the cold, still air. And listen some more.  Occasionally, one of us might muster enough pluck to step up and break the unsettling, enveloping stillness, letting loose some hooted or whistled imitation of whatever owls are likely to be around. And the rest of us wait in hope for an answer – one that may never come – from some unseen presence in the vast, abysmal emptiness.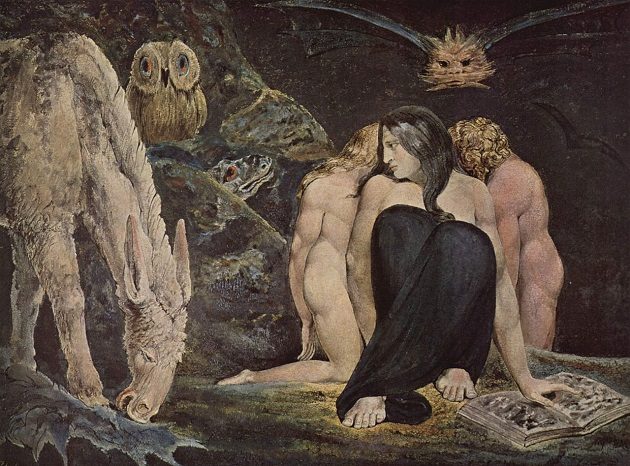 Sometimes Christmas Bird Count owling can feel as spooky as the underworld scene depicted in William Blake's Hecate, or The Night of Enitharmon's Joy (1795).
Still, with sharp ears and some luck and skill, you may get a response or two in the end. And while it's always oddly heartening to hear that faint, seemingly lonesome hooting in the distance, when it comes to owling, striking out entirely is just as distinct a possibility. Nothing makes a more disappointing start to what's already a long day of birding than waking up so early in the morning, only to be greeted by nothing but the black, chilly, and unpitying silence. It's enough to make even the most hard-bitten CBC'er hit the snooze button next year.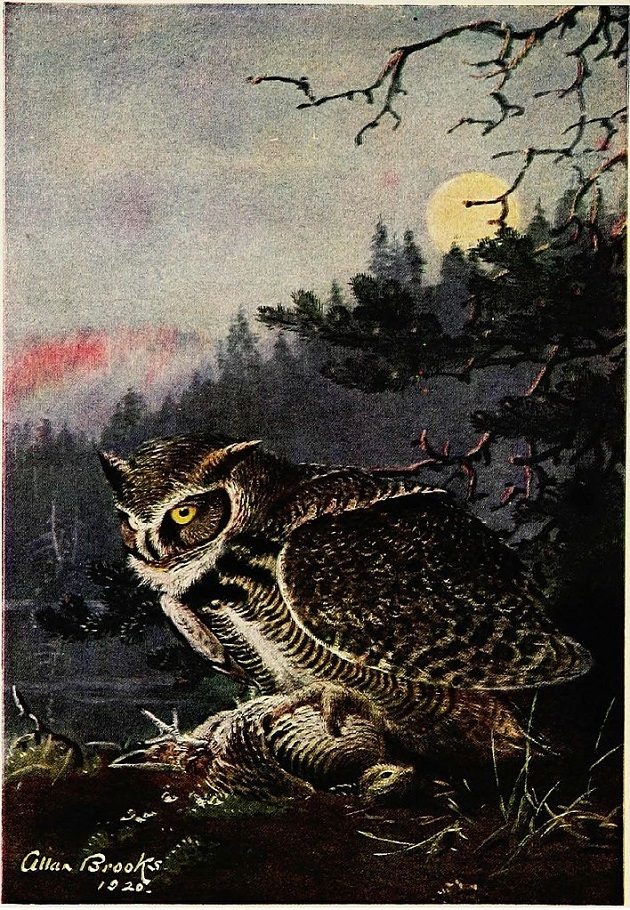 A Great Horned Owl illustrated in Game Birds: Life Histories of One Hundred and Seventy Birds of Prey, Game Birds and Water-Fowls by Neltje Blanchan.
Considering all that, it's no surprise that less hardy (or more sensible?) birders choose to shrug off owling altogether and set their alarms for a more reasonable time closer to the late December sunrise, opting only to hit the field once the sparrows and chickadees are certain to be out and about. Over the years, I've found myself in both camps, depending on the territory and who I'm counting with. Though in general, if my team is game for owling, so am I – the comforts of a warm bed be damned.
While hot coffee is undoubtedly the beverage of necessity for early morning wintertime owling, in the evening, it's always pleasant to relax with a glass of wine after a long Christmas Bird Count day. This week's featured wine at Birds and Booze highlights what is probably the most counted owl in the Americas – the Great Horned Owl (Bubo virginianus) – making it a fitting reward for your owling efforts this Christmas Bird Count season – or for getting through the admittedly dark and discouraging introduction to this post!
***
Para Maria de los Tecolates is a California red wine blend from Stolpman Vineyards of Santa Barbara County, released every year since 2014. The wine was named by Ruben Solorzano, a well-known figure in California's Central Coast wine region, for his wife, Maria. Ruben began his life in wine harvesting grapes as a teenage migrant farm worker from Mexico and has since made a storied rise to vineyard manager at Stolpman, in addition to running his own, very busy vineyard consulting service. And while Ruben – who's earned the sobriquet the "Vine Whisperer" in these parts – might be away conducting research in Burgundy or consulting for other California vintners, Maria seems content to maintain an equally hardworking but more low-key presence at the vineyard, using an all-terrain vehicle to scoot around the hilly Stolpman estate and ensuring that her husband's exacting viticultural specifications are being met by her crew, affectionately known as La Cuadrilla ("the gang").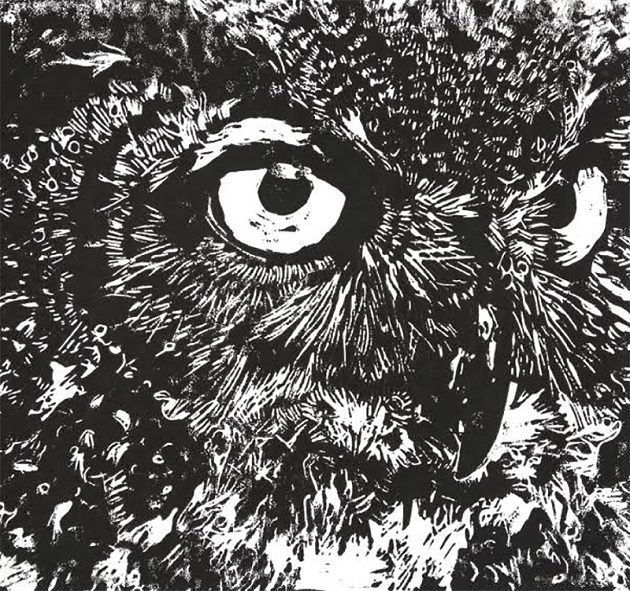 That explains the "Para Maria" part of this wine's name, but what about the "Tecolate"? That comes from a Mexican Spanish word for "owl", derived from Nahuatl, the language of the Aztecs, which is still spoken in central Mexico. Maria hails from the village of Santa Cruz in the Mexican state of Jalisco, where the residents are called tecolotes on account of the lively nightlife there. So, Stolpman's creative director, Kari Crist, created an attractive woodcut for the bottle's label art that features the most widespread tecolote of the New World – the Great Horned Owl – as a nod to both Maria's hometown and to the resident owls of this species that provide ruthlessly efficient rodent control at the vineyard.
Solorzano envisioned Para Maria de los Tecolates as an annual release to showcase the diversity of terroir found in the Santa Barbara wine country, so the mix of grapes changes from year to year. The 2017 bottling features a four-to-one blend of Syrah and Petite Verdot grapes, yielding an especially attractive wine, tinted deeply with a rich, reddish purple and showing vivid flashes of amethyst. There's a spirited, clear-cut expression of dark fruit on the nose, with pronounced doses of blackcurrant, cherry, and blueberry preserves. Over the top, there's an enticing mix of spice and flint, with the almost savory addition of black olive and bay leaf. Robust tannins step in to frame the plummy and juicy palate, balancing flavors of cocoa, fennel, and a pleasantly minerally texture all the way to the end.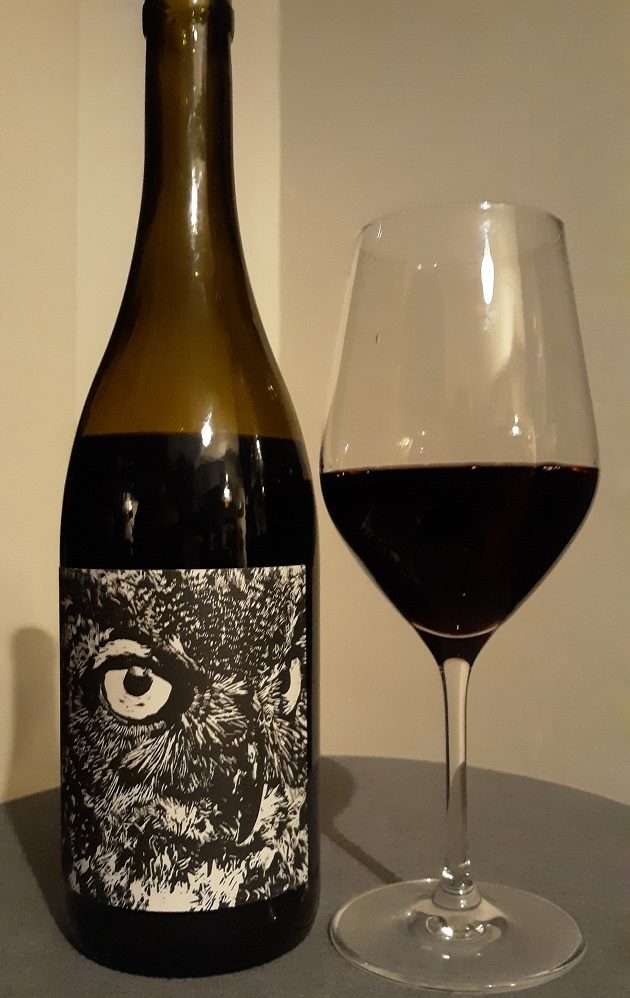 Good owling and happy drinking!
---
Stolpman Vineyards: Para Maria de los Tecolotes (2017)





Four out of five feathers (Excellent).