On the day after the most epic day of hurricane birding I've ever experienced I, like quite a few other New York State birders, was out again searching for one more storm-tossed rarity.  I decided to focus my attention on the coast of Queens both because I wanted to add some birds to my Queens list and because I had limited time to be out birding after having spent most of Sunday spotting rarities.  Dawn found me at Jacob Riis Park glassing the beach, picking through both flotsam and jetsam, and seeing no unexpected birds until I found a Royal Tern standing by itself on the beach. Now Thalasseus maximus is not a rarity in Queens and should show up on the coast in fall but I was surprised to see one on the beach acting as if it was holding court and the Sanderlings scurrying to and fro were its loyal servants.  After diligently searching the beach and scanning the ocean and finding nothing I decided to make my way to the east of the bird so I could get some shots with the dawn light behind me.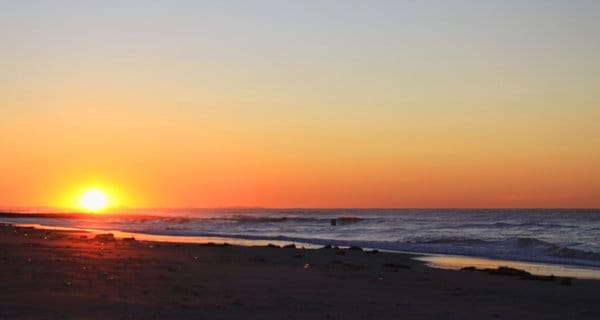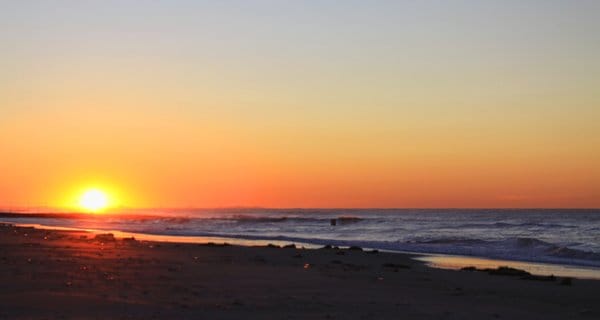 I kept my distance but the tern still did not seem happy about my presence and then I realized why.  The last time a person had been in close proximity it had captured the bird and banded it!  No wonder this bird, used to being treated as royalty, was not pleased with me being nearby!  Of course, once I noticed the band I had to edge closer to get good enough shots to read the numbers and I thought I had until I got home and actually tried reading the numbers.  I should have just tried to get the numbers while I was looking at the bird (though I do have a crack team of forensic bird photographers trying to figure out if the shots I got can possibly yield their numbers).
Should we end up able to read the band and find some bit of this bird's history I will certainly update this blog post.  Until then, enjoy these images!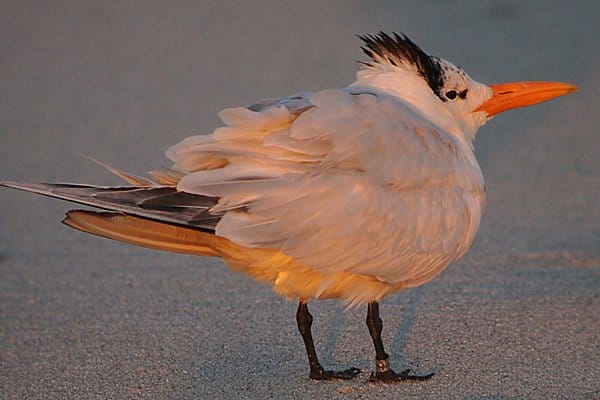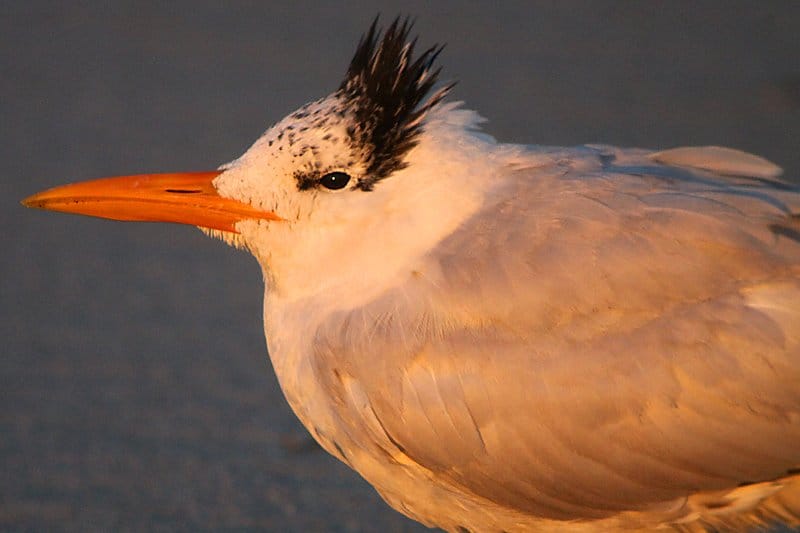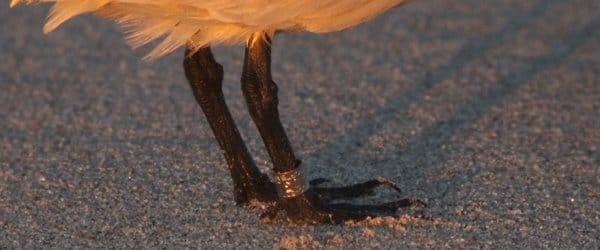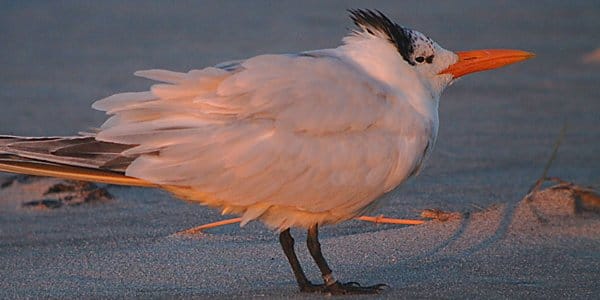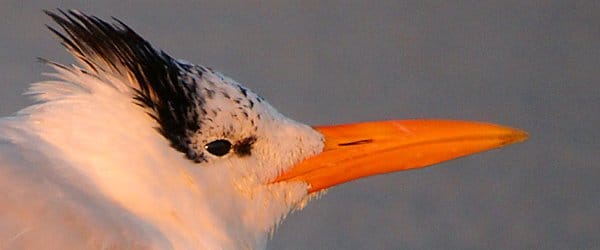 I wasn't the only one who came across an exhausted Royal Tern at Jacob Riis Park on Monday. Rob Jett did too but his Royal Tern was a pervert.
This post has been submitted to Bird Photography Weekly #158. Go check it out!
If you liked this post and want to see more great images of birds make sure to check out 10,000 Clicks, our big (and growing) page of galleries here at 10,000 Birds.
…