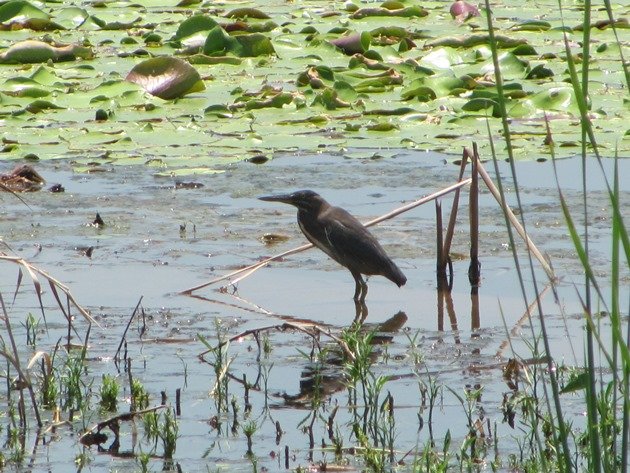 The variation in colour of Striated Herons can be quite remarkable and around Broome they are generally very pale along the coast despite some very dark rocky outcrops. I have observed some extremely pale birds recently here in Broome and it reminded me of the incredibly dark Striated Heron that I found in Palmerston in the Northern Territory a few weeks ago. It was right in the city, but at a lake not far from the coast. It appeared to have ample food and no need to live among danger of the crocodiles in the mangroves! Around Broome the Striated Herons are along the coast, but do occasionally drop into your garden if you are lucky!
This Striated Heron was cautious as I cycled towards it and I carefully dismounted allowing me to take some photographs as it searched for food in the water. As you can, this is an incredibly darkly feathered bird!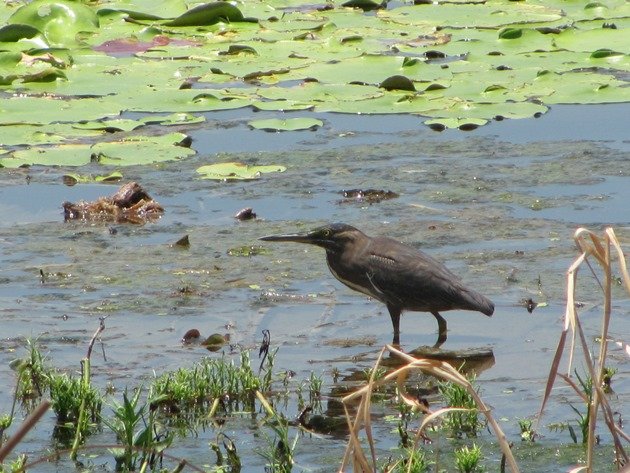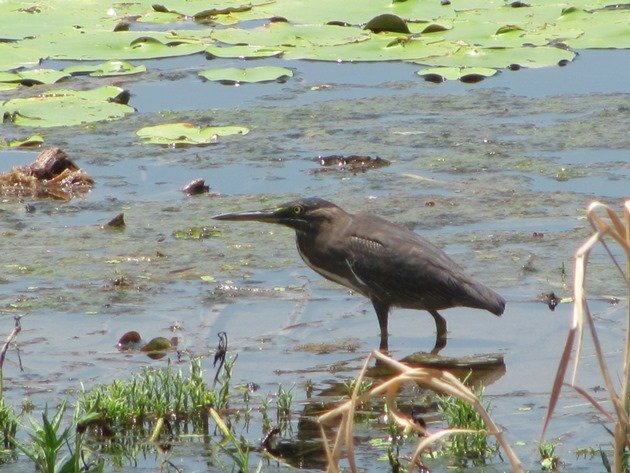 Striated Heron-rufous morph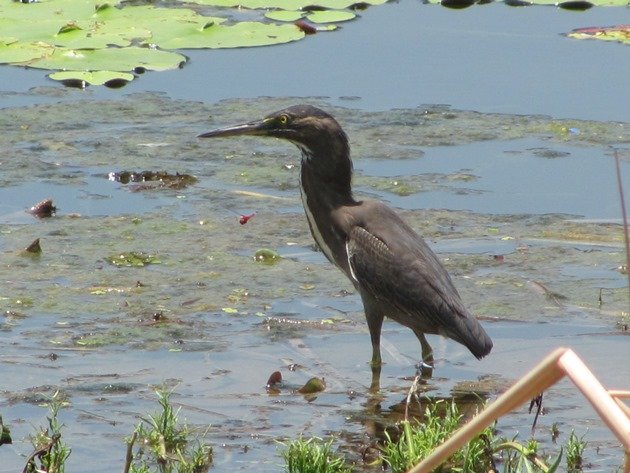 The red spot just to the left of the Striated Heron is a dragonfly! One of many!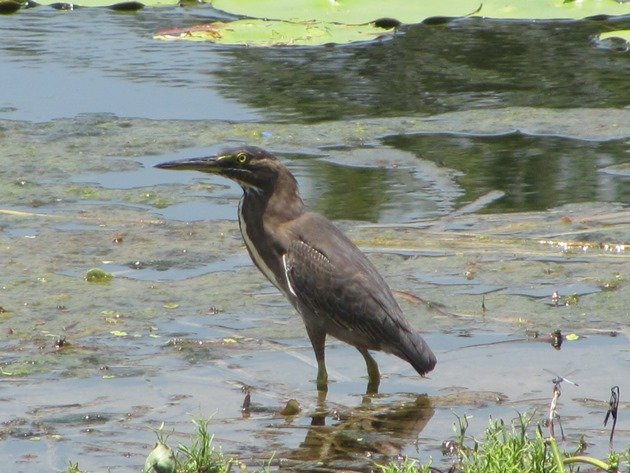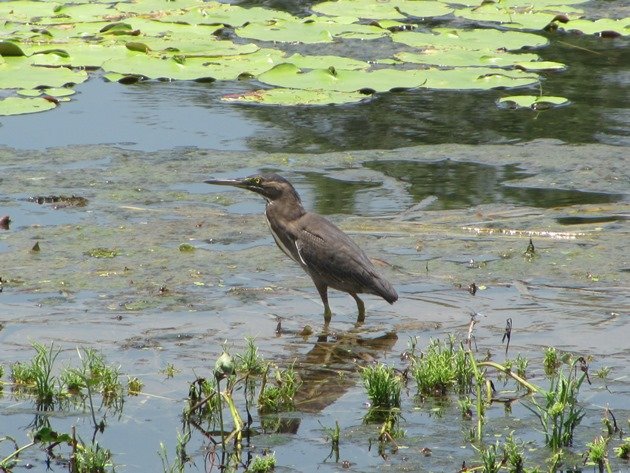 If I did not observe the Striated Heron along the lake's edge I soon discovered where it liked to roost and it was quite well-camouflaged at the end of the lake near the Golf Course! It appeared perfectly at home away from the coast and in the suburbs!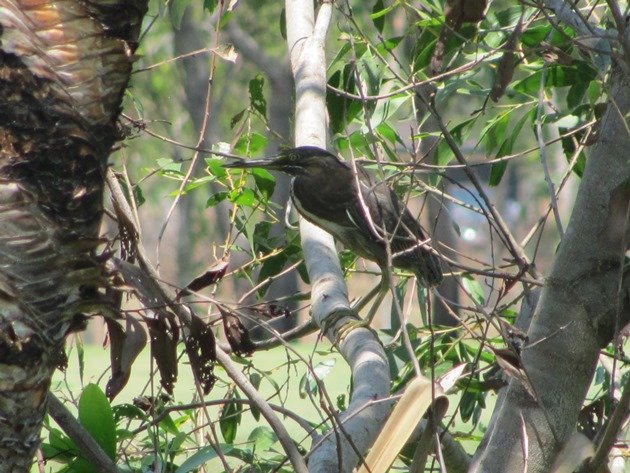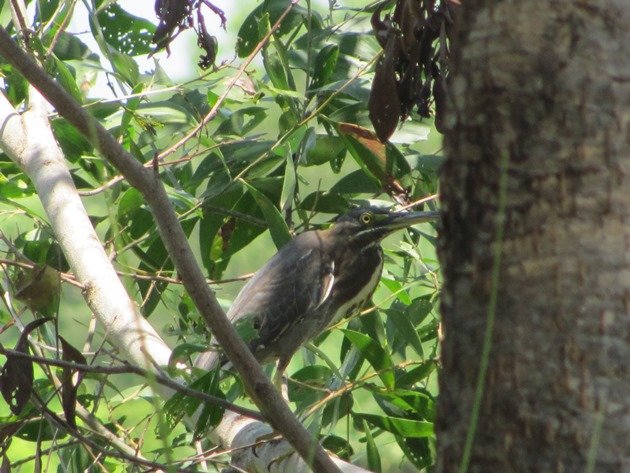 Striated Heron-rufous morph
It just goes to show that a "coastal bird" may not necessarily be exactly "on the coast", but if there is ample food at a nearby lake then that will suffice. It is probably less likely to be hit by a golf ball than eaten by a crocodile at this location!