While watching the birds at the feeders in Prospect Park on Sunday I heard a couple of blackbirds call to each other as they flew overhead.  I was pretty sure they were Red-winged Blackbirds but I wanted a look to make sure so I grabbed my stuff and followed to where I was pretty sure they had landed.  Sure enough, they were Red-winged Blackbirds, but I was much more impressed with the male Yellow-bellied Sapsucker I found sunning himself about seven feet up on the side of a tree.  It was a very cold morning and he was all fluffed out and virtually motionless, only moving his head when a jogger went by or when I moved to a different location for another angle from which to photograph.  He didn't look so energetic, but then, how could he be?  Sap doesn't flow very well (I would imagine) when temperatures are extremely low, and maybe he was regretting settling in Prospect Park for the winter instead of heading for warmer climes.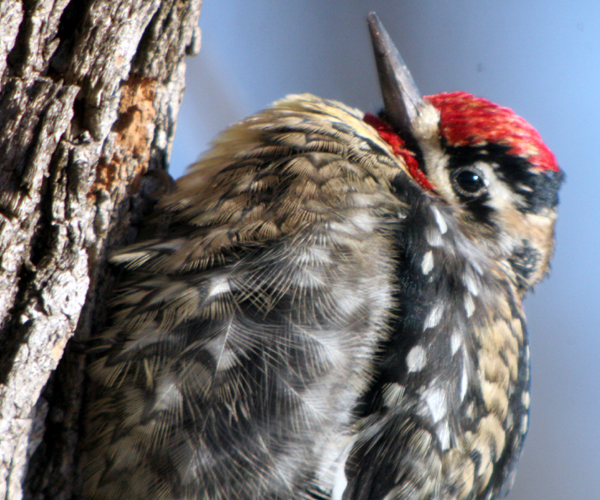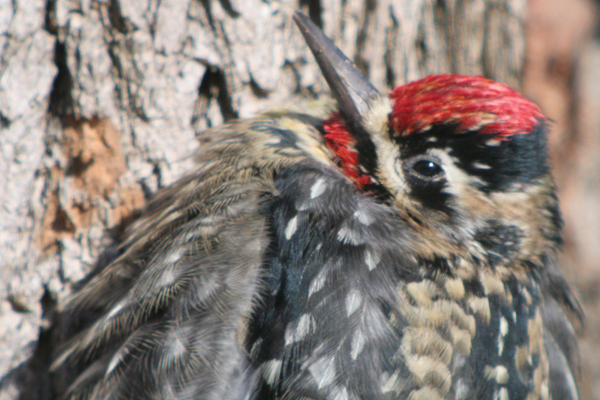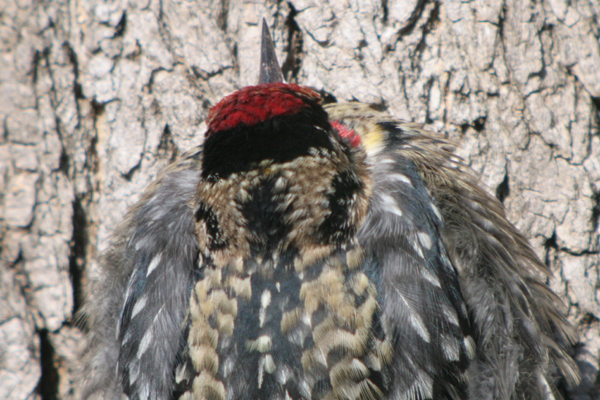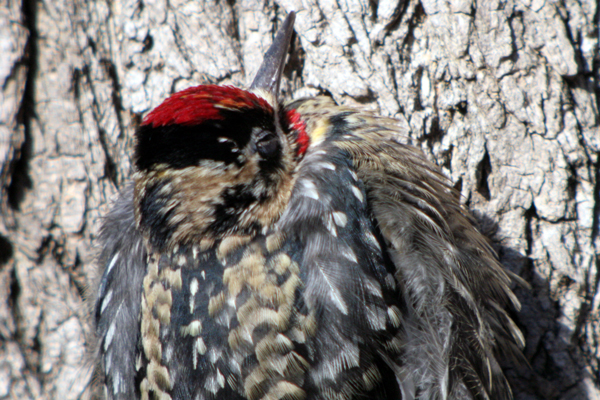 By the way, it is the sapsucker's red throat that indicates that it is a male: a female Yellow-bellied Sapsucker would have a white throat.  It was fun to have such a cooperative subject for digiscoping though I almost wished he would move around a bit more so I could have gotten more of a variety of poses (and so I wouldn't have to resort to shots like the one below to give a different kind of look at the bird).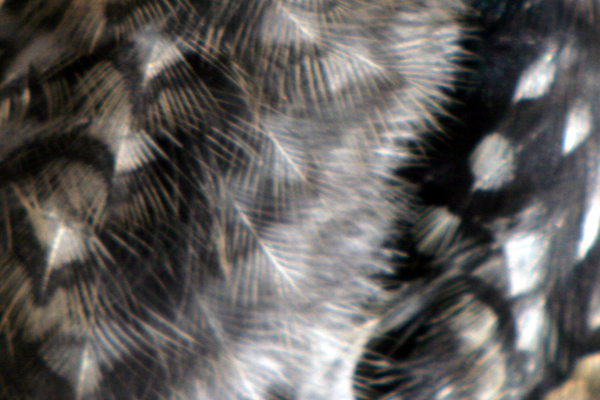 Regardless of the sapsucker's inactivity it was nice to have such close looks at a normally wary species (and to add it to my year list).  Now if I could only find a Williamson's Sapsucker…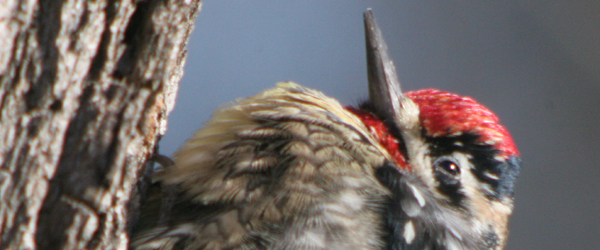 This post has been submitted to Bird Photography Weekly #21.  Go check it out!