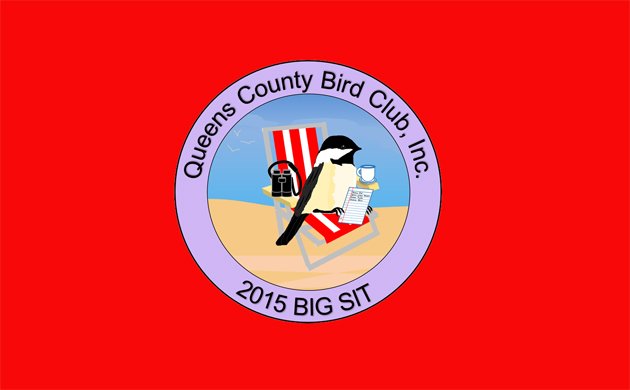 On either 10 or 11 October, depending on which day has the better forecast for birds, several other birders and I will spend all day – from pre-dawn to dark – on the hawk watch platform at Fort Tilden. Why? The 2nd Annual Queens County Bird Club Big Sit, of course! Last year we had a great time and managed to spot a pretty impressive 74 species and we have even more exciting plans for this year. What are those plans? Read on, dear reader, read on…
First of all, we are going to treat the Big Sit as a fundraiser this year. The Queens County Bird Club is a 501C3 tax-exempt, charitable organization so your donations are tax deductible. You can either pledge a certain amount per species or just give a lump sum. The easiest way to donate is to follow the instructions on this Queens County Bird Club page or, if you insist, you can let me know what you're pledging in the comment section below and then send me a check after the event. Or, if you want, you can email me at corey AT 10000birds DOT com.
Second of all, like last year, we are welcoming anyone who wants to join us for any part of the day. But we have a feeling that we might get more visitors this year. If you don't know how to get to the hawk watch platform at Fort Tilden just check out this birding site maps page. Come on out! Dress warm and bring beverages, food, binoculars, a lawn chair and anything else you can think to bring. We will also need volunteers to go to Plumb Beach with giant arrows to point at species that they identify but that can be seen from the high vantage point the platform affords. This is totally kosher according to the Big Sit rules, which state that birds must be seen from within the 17-foot diameter circle that we'll be calling home for the day but can be identified outside of the circle.
Third of all, we have a logo! How exciting! It's at the top of the post and continues the Queens County Bird Club tradition of using a Black-capped Chickadee.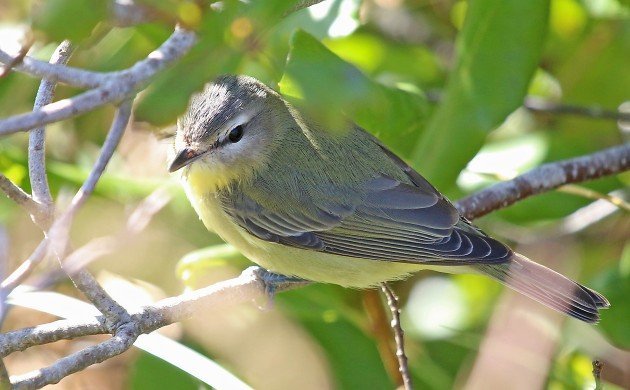 Here's hoping we see a Philadelphia Vireo again this year, as well as a whole bunch more species!
So come on out on 10 October (if the weather is good, the 11th if its not) and join us for the 2nd Annual Queens County Bird Club Big Sit!