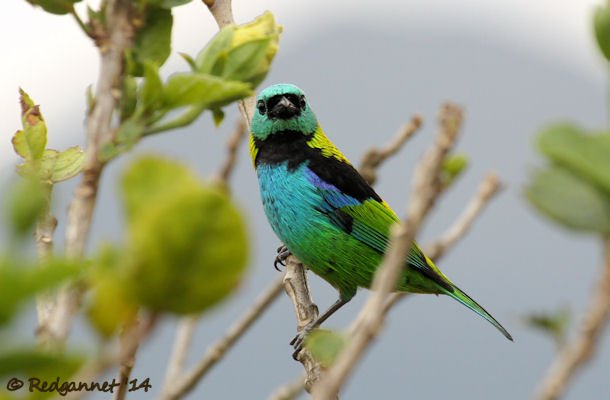 About half way between Brazil's Sao Paulo and Rio de Janiero, lies a mountain valley containing the Itatiaia National Park. The endemic-rich Mata Atlantica, or Atlantic Forest is a habitat type found close to the coast in the south-eastern states of the huge country.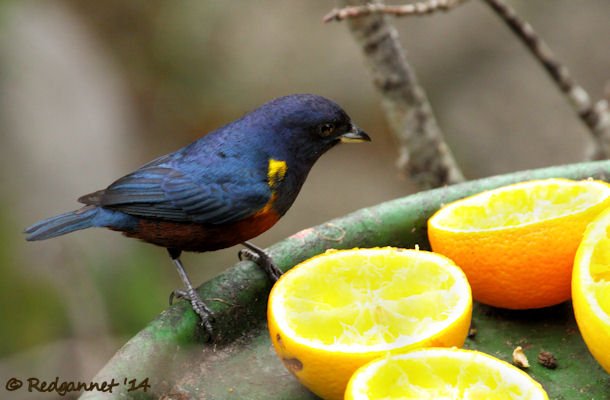 Chestnut-bellied Euphonia (not actually a tanager, but gorgeous just the same).
It is easy enough to find decent accommodation in Itatiaia NP and all of the establishments are keenly aware that many of the punters are foreign birders, so try to bring in the birds to feeders for the enjoyment of their patrons. Hotel do Ype though, is famous in the park for providing an "all-you-can-eat" buffet that draws the birds in from the surrounding forest.
Scrumptious-looking fruit platters are carried past hungry breakfasters and slung from the balconies outside the restaurant. Dishes of sliced oranges are laid in the gardens below for the slightly more wary birds and of course, sugar feeders bring in the hummingbirds. Most abundant are the tanagers which any birder who has visited the neo-tropics will tell you, dress from a bewildering palette of colours.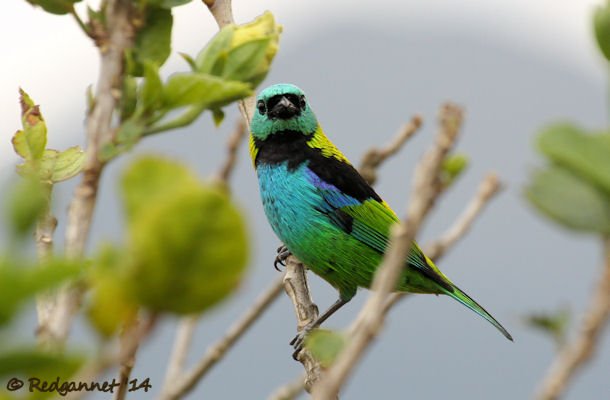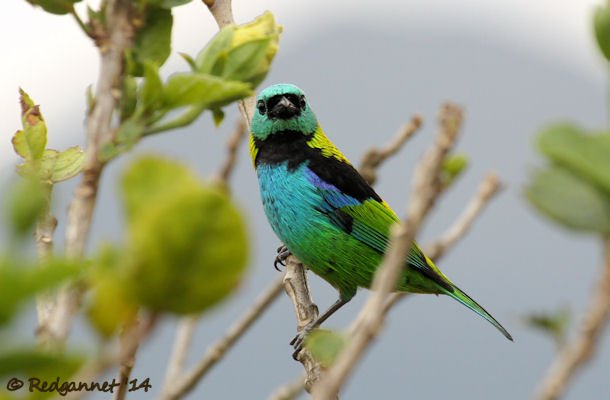 The Seven-colored Tanager sports, well….7.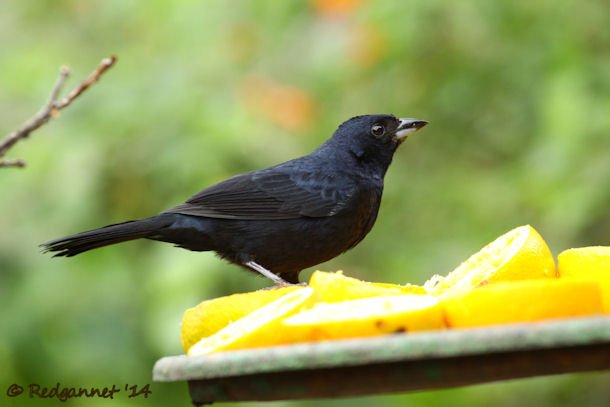 The Ruby-crowned Tanager appears to be demurely dressed, but can boast a hmmmm…., ruby crown and a daring flash of white in the flying wing.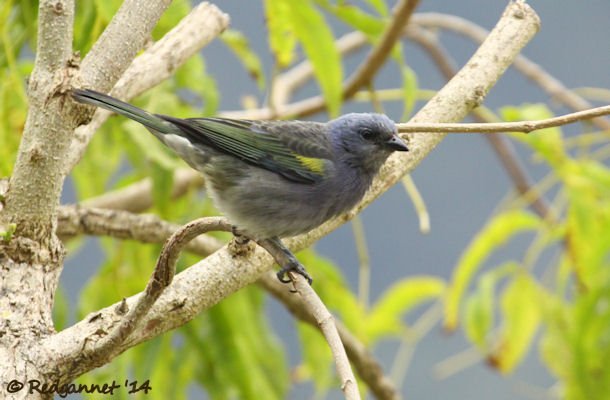 The Golden-chevronned Tanager…., you must be getting the hang of it now. If I just give the names, you can fill in the descriptions for yourselves.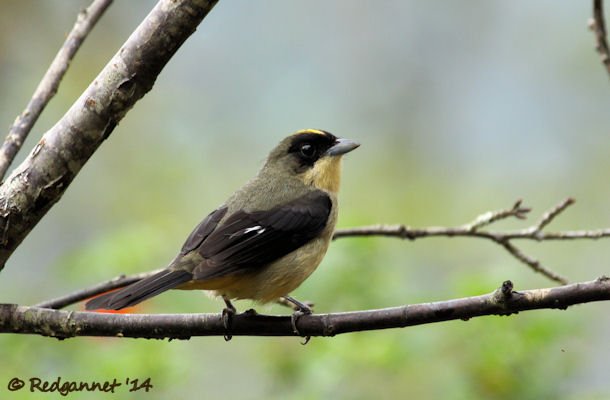 Black-goggled Tanager.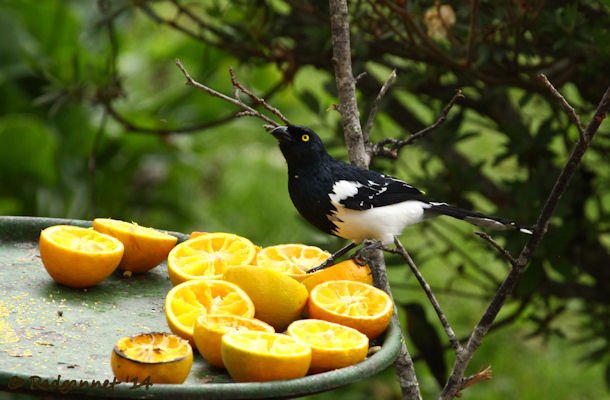 Magpie Tanager.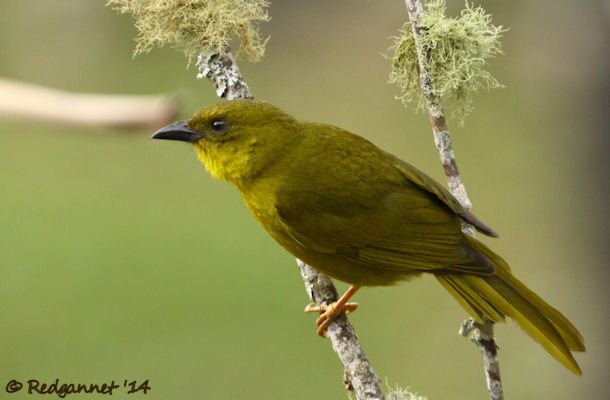 Green-olive Tanager.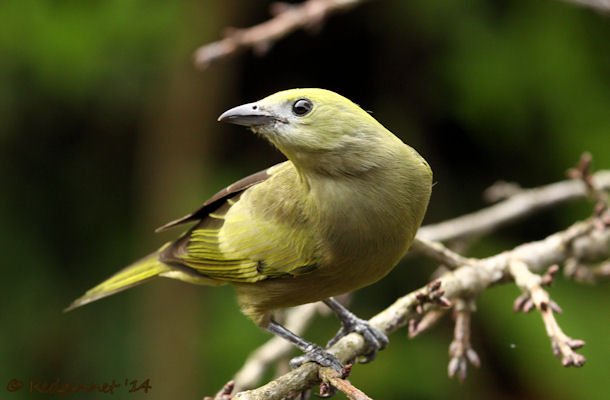 Palm Tanager.
Who ever thought that tanagers could be tricky?