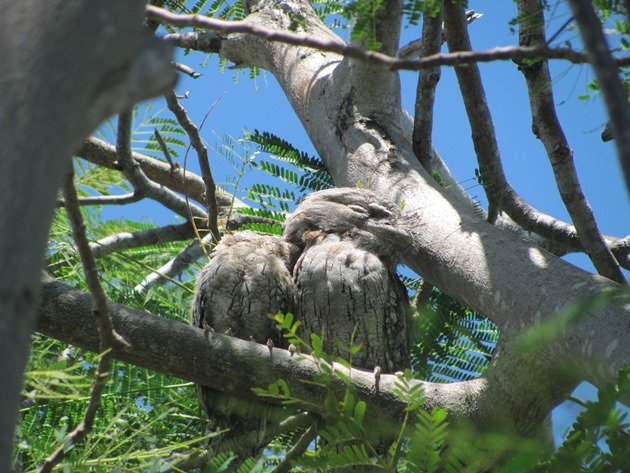 Last year I introduced you to a Tawny Frogmouth family north of Broome and the nest that they built followed by the family that they raised. This year we have been lucky enough to have the pair of Tawny Frogmouths in the local supermarket car park nest and raise one young. There are not many trees in the car park, but they had found one suitable to nest and the advantage of the car park is the lighting that will attract insects for their food. It is also very close to Broome's airport, which will also offer more lighting and more insects. The local Sport's Oval is very close by, which also has huge light towers and will therefore attract more insects. The Tawny Frogmouth family is actually in a tree between two rows of cars and appear oblivious to all the comings and goings, though they are nocturnal birds and very well camouflaged.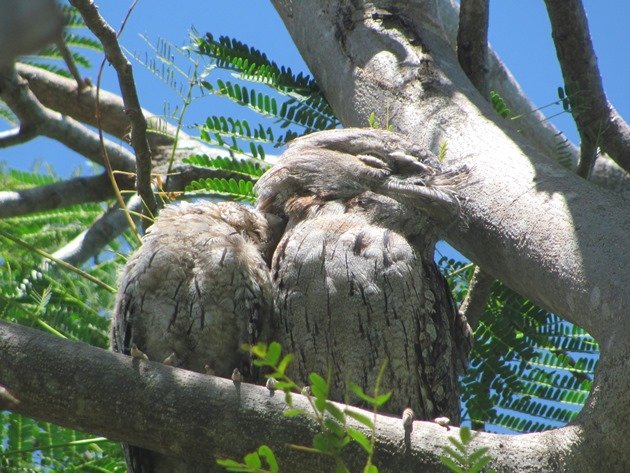 Tawny Frogmouth and young in February
The Tawny Frogmouths are so well camouflaged that they are almost invisible unless you know what you are looking for. These photos are recent and the Tawny Frogmouth family are busy watching the world go by from their tree in the supermarket car park.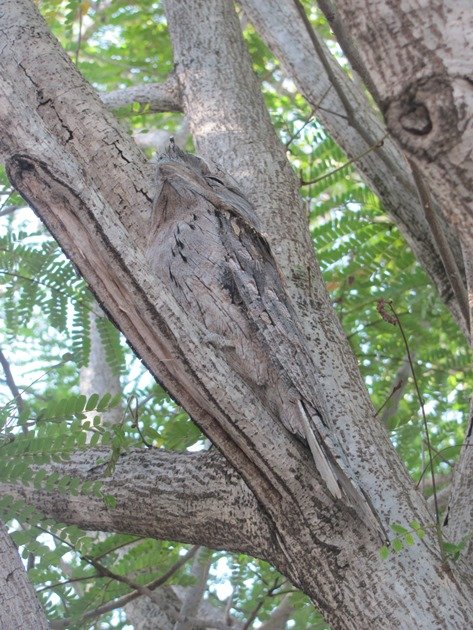 Tawny Frogmouth adult
If you are struggling to see a Tawny Frogmouth in the photo above then I will help out with a cropped image, so you can see the eye slit and then hopefully see the Tawny Frogmouth.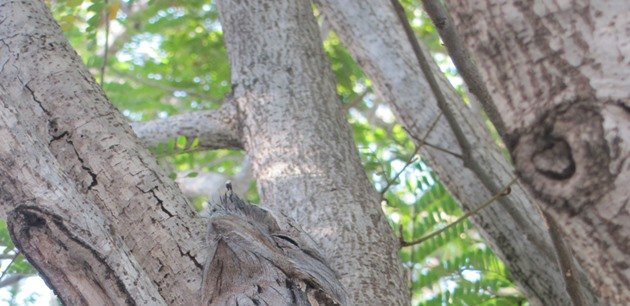 Tawny Frogmouth head
In the photo below the Tawny Frogmouth eye is open slightly more, so maybe you can now see the bird with the hint of the location of the eye in the above photo!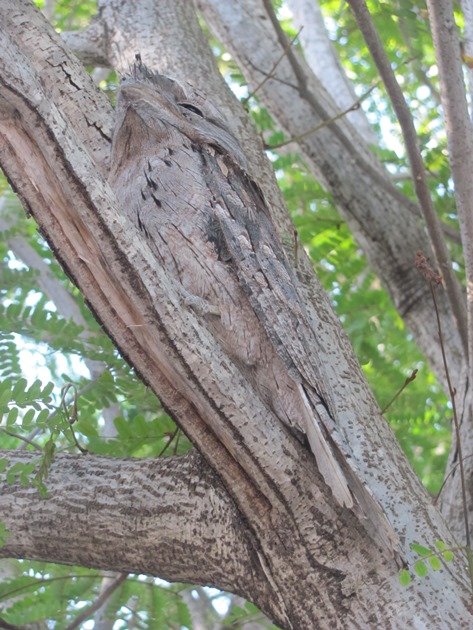 Tawny Frogmouth adult
The other adult Tawny Frogmouth was just above the one young bird and not paying too much attention to what was going on, but the young Tawny Frogmouth looked very inquisitive!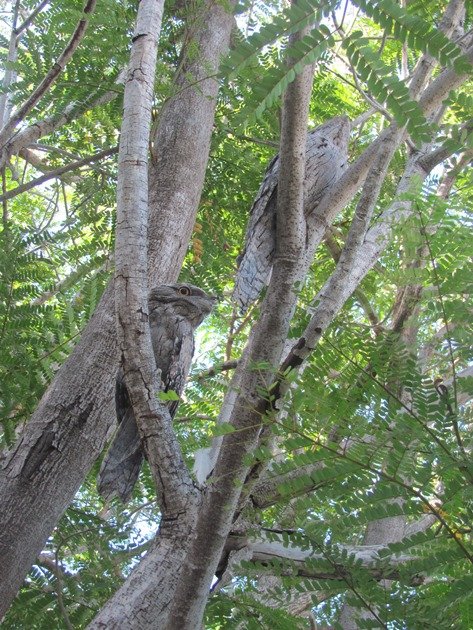 Adult and young Tawny Frogmouth
The young Tawny Frogmouth has not learnt yet that open eyes give it away! No doubt it is very curious about the world that it is being raised in!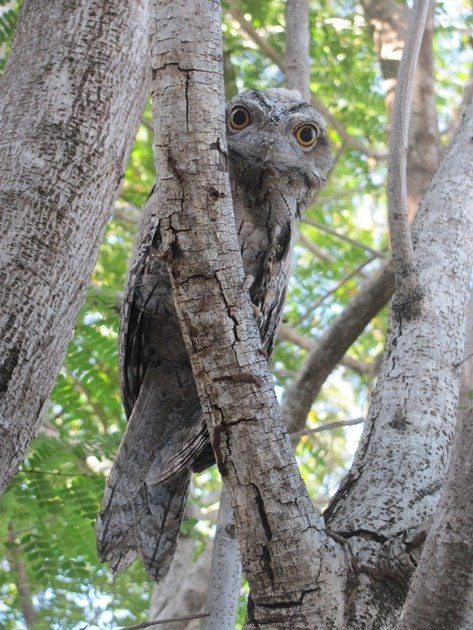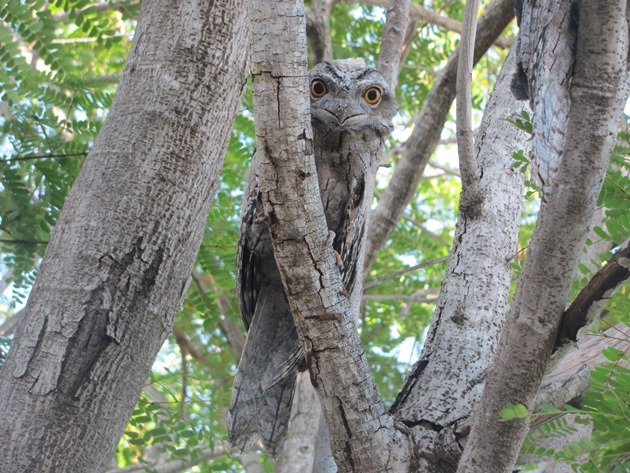 Young Tawny Frogmouth
Tawny Frogmouths are a bird that are more often heard than seen, but when you do come across them they are either heavily camouflaged adults or wide-eyed young birds intrigued about what is going on in their surrounds.