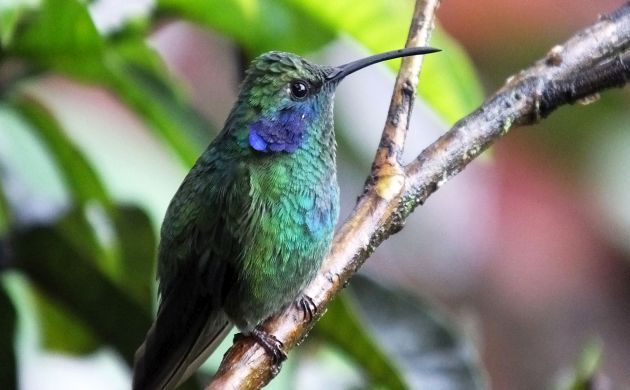 Birders concerned with ticking off bird species from a list in North America already know all about the AOU Supplement. For folks who  don't put much emphasis on taxonomic issues and classification of the birds they see, let's start by saying that we aren't talking about something that adds extra vitamins to your diet. However, like any supplement, this publication does provide something extra, something additional. In this case, it augments and clarifies previous knowledge regarding the classification of the birds in North America. In other words, we get to see which new birds make it onto the North American list (moderately exciting), which species see changes in their Latin names and how their genera might be reclassified (mostly exciting to systematists), and which species give or take away armchair ticks (the real and most exciting reason why we look forward to the AOU Supplement).
As DNA techniques for taxonomic studies have improved, we have seen a subsequent increase in splits and the realization that we should pay a lot more attention to subtle differences in the birds we watch. Vocalizations are an especially big deal, especially in the tropics where there are bevies of birds that inherit rather than learn their songs, and where cryptic taxa are likely "hiding" in the much higher levels of biodiversity than colder, northern climes. In the recent supplement, differences in song, DNA, and physical appearance played a role in several splits, including five that affect Costa Rica. Since the official Costa Rica list tracks decisions made by the AOU, we need to make some changes and count the armchair ticks!
In keeping with the subject, here are the splits in taxonomic order:
Gray-necked Wood-Rail– Neotropical bird lists are in for a major name change with this one because this widespread, common, dramatic rail that occasionally pretends to be a chicken is no more! Poof! It is now something that the wood-rails themselves knew all along- there never was a Gray-necked Wood-Rail that lived from Mexico south to the Amazon. Well, maybe there was way in the past but those days became ancient evolutionary history when the taxon evolved into two separate species; one that lives in eastern Mexico south to northeastern Costa Rica, and another that lies in other parts of Costa Rica down to South America. Since they look different, sound different, and appear to meet in Costa Rica without hybridization, this looks like a done deal of a split that adds one new species to the Costa Rica list, "Russet-naped Wood-Rail" (Aramides albiventris), and swaps "Gray-necked Wood-Rail" for "Gray-cowled Wood-Rail" (Aramides cajaneus). However, we may need to stop the press on this one (at least I might have to) at least until we figure out where the two species actually meet in Costa Rica because in most places within our borders, it seems like we have the Gray-cowled. Although I really do need to figure out where the break is to include accurate information about this species for the Costa Rica Birds Field Guide app, I want to investigate anyways because that will require birding in some awesome places.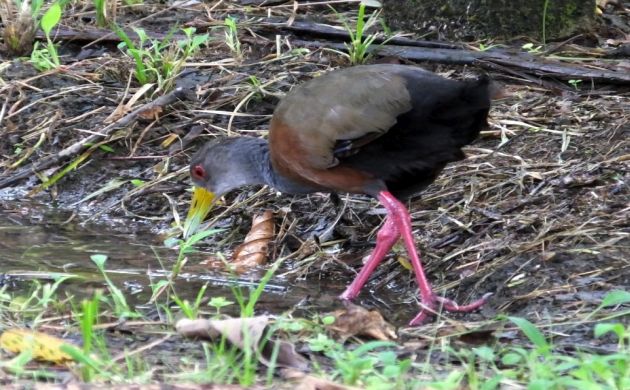 Yes, this is one chicken-like marsh bird that really does act like a chicken on occasion.
Green Violetear– Another name for a widespread species bites the dust! I remember hearing and seeing many a Green Violetear in the highland habitats of Oaxaca, Michoacan, and other places with cool endemic species and delicious Mexican cuisine. It turns out that those "Green Violetears" were actually another regional endemic after all and are now called "Mexican Violetear". They look more like the big Sparkling Violetears of South America than the Green Violetears that live from Costa Rica to South America. The ones in Costa Rica are now known as "Lesser Violetear" and if you have seen Green Violetear here and in Mexico, it means that you can add another bird species to your list. Since the closest Mexican Violetears live a hop, skip, and jump away in Nicaragua, it also means that we have to pay close attention to violetears seen in Costa Rica in case a vagrant from the north decides to takes a short vacation to the land of Lizano sauce and silky-flycatchers.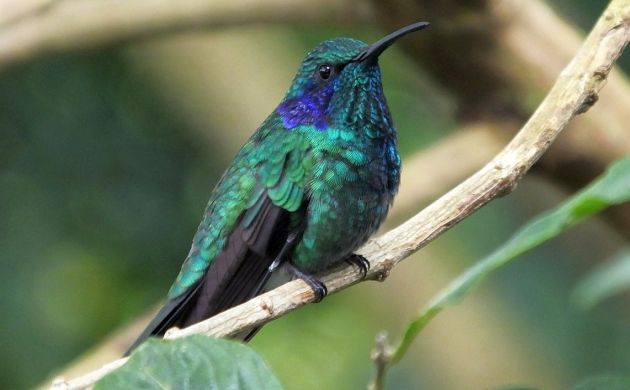 The former Green Violetear now known as the Lesser Violetear.
Blue-crowned Motmot–  This split has been coming for this already split taxon. In another supplement, we learned that the Blue-crowned Motmot had become a few different species in South American and Panama but was still retained its classic name in western Panama north to Mexico. Many who have birded in eastern Mexico no doubt protested because the birds in Tamaulipas have such a pretty, full blue crown, but now, thanks to the 2016 supplement, they can feel vindicated. The Blue-crowned Motmot is now just that one in Mexico that does indeed have a full beautiful blue crown. The ones in Costa Rica, are now known as Lesson's Motmot (Momotus lessonii).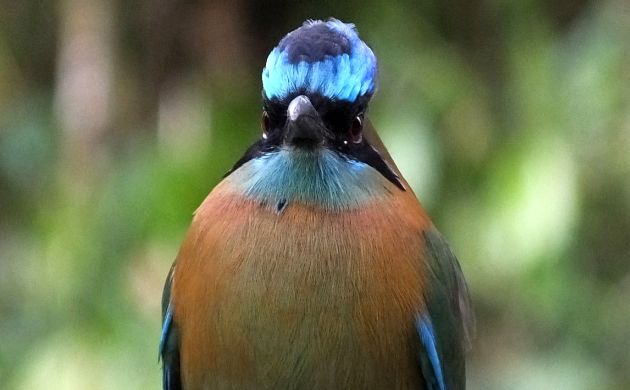 Say hello to the Lesson's Motmot.
Plain Wren– The bird might sound generic but this is a big one as far as splits go. While the naming of the "Canebrake Wren" has been expected for a long time (it looks different, sounds different, and occurs in more humid, lowland habitats), getting one more Plain Wren out of the mix was kind of a surprise. Although they look almost exactly the same, it turns out that Plain Wrens from dry habitats in the Central Valley and the north Pacific slope of Costa Rica (and further north) have substantial genetic and vocal differences from Plain Wrens in southern Costa Rica and western Panama. That means that if you saw a Plain Wren in Costa Rica south of Quepos, you were actually looking at an "Isthmian Wren". If you see one in the Central Valley or north of Quepos, it is now a Cabanis's Wren.
The other Plain Wrens are still Plain Wrens but we now have two more species for the Costa Rica list.
Three-striped Warbler– The songs of this species in Costa Rica are so radically different from the ones in South America, I couldn't help but wonder if they were separate species. Thanks to studies that used DNA and vocalizations, it turns out there are and the ones endemic to Costa Rica and western Panama are now known as the Costa Rican Warbler.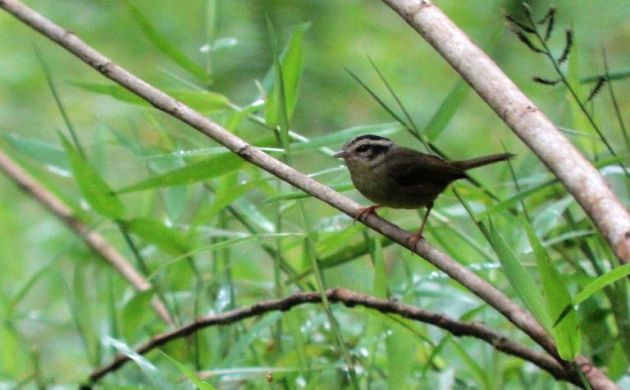 Not an additional species for the list but a great name change. Hello Costa Rican Warbler!
So, those are the main changes to the Costa Rica list in terms of lumps and splits, and three new birds creep our official list a bit closer to 920 species. There were also some changes for Latin names, and once again, another (and hopefully final) name change for the Chestnut-mandibled/Black-mandibled Toucan. That fun bird is now the Yellow-throated Toucan, a fitting, and hopefully final name for it.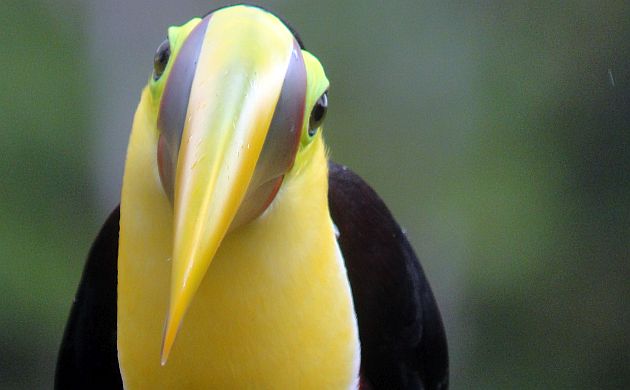 The Yellow-throated Toucan.